To survive practising bribe, fraud, and other sustainable financial crimes
To survive practising bribe, fraud, and other sustainable financial crimes
http://www.standardchartered.com/sustainability-review-09/en/our_contributions/tackling_financial_crime/combating_fraud_and_corruption.html
http://sustainability.standardchartered.com/contributing-to-the-real-economy/tackling-financial-crime/
According to International Monetary Fund estimates, money laundering equates to between 2 and 5 per cent of the world's gross domestic product (GDP). The World Bank estimates that corruption costs more than 5 per cent of global GDP annually (USD2.6 trillion). Globalisation is causing financial systems to become increasingly integrated.
Criminals are adapting to this environment, with increases in cross-border fraud, money laundering and bribery. For example, corruption is a problem for small businesses in many countries. Transparency International has estimated that up to 50 per cent of the cost of setting up a small business can be lost in bribes to obtain licences to operate.
Whilst the losses in each case may be small, they can be devastating for the individuals concerned and add up to hundreds of millions of dollars in costs across the world. As a leading international bank, we have a major role to play in the fight against these threats.
Standard Chartered is fully engaged in preventing, detecting and mitigating financial crime in our markets, including money laundering, terrorist financing, bribery and corruption, market abuse and fraud. This engagement forms part of our commitment to be a law-abiding financial institution and underscores our Here for good brand promise.
In 2010 a major project commenced to align the Bank's anti-bribery programme with the specific requirements of the 2010 UK Bribery Act, building on previous work around the Group anti-corruption policy and enhance the anti-corruption element of the Group Code of Conduct.
Across our international footprint of 71 markets, our staff work closely with regulators and law enforcement agencies. We tailor our approach to individual markets, while maintaining a consistent, global control of financial crime risk. Meanwhile, new or proposed legislation – in particular the 2010 UK Bribery Act and the Comprehensive Iran Sanctions, Accountability and Divestment Act 2010 – are driving change in the way that we address financial crime risk.
Advances in technology, including mobile phone and Internet banking, require up-to-date counter-fraud measures to combat shifting crime typologies. At the same time, technology enables us to refine and increase our ability to combat financial crime.
---
A vital component of any programme to reduce fraud and corruption is the ability for employees to raise concerns in a confidential and secure manner.
We have had a successful Speaking Up programme for several years.
A new programme has been developed for launch in early 2010 that will provide greater accessibility for staff through web-based messaging systems and a global free phone service in multiple languages. As part of our commitment to best practice in anti-corruption controls, we will be extending access to the Speaking Up programme to our external service providers and vendors.
http://www.standardchartered.com/sustainability-review-09/en/our_contributions/our_stories/fraud_prevention_usa.html
Case Study – Fraud prevention USA
Our New York office is regularly approached by members of the public who have been contacted by criminals through the Internet as part of a variety of scams.
http://www.standardchartered.com/sustainability-review-09/en/our_contributions/our_stories/korea_voice_phishing_fraud.html
Case Study – Korea 'Voice Phishing' fraud
Criminal syndicates in Korea use telephone and text messages to entice members of the public to transfer money, through ATMs, to their accounts.
http://www.standardchartered.com/sustainability-review-09/en/our_contributions/our_stories/nigeria_card_fraud.html
Case Study – Nigeria card fraud
An $80,000 fraud, detected at one of our Nigerian branches, has been used in television broadcasts by the country's Economic and Financial Crimes Commission (EFCC)…
Case Study – Combating corruption
With other international banks, we presented at a conference on best practice in regulatory compliance to representatives from African banks.
http://www.standardchartered.com/sustainability-review-09/en/our_contributions/our_stories/combating_corruption_in_kenya.html
Case Study – Combating corruption in Kenya
Over a six-month period, our Kenya Financial Crime Risk team trained more than 80 new investigators, with a wide range of backgrounds…
From the Chairman and Group Chief Executive
Our approach
Basics of banking
Commitments
Culture and values
Reporting
Governance
Stakeholder engagement
Contributing to the real economy
Access to financial services
Our approach and progress
Microfinance
Microfinance technical assistance
SMEs in Pakistan
Agrifinance
Islamic finance
Data
Responsible selling and marketing
Our approach and progress
Governance
Voice of customer
Sales process
Reward
Data
Tackling financial crime
Our approach and progress
Governance
Anti-money laundering
Identifying terrorist suspects
Combating fraud and corruption
Data
Our stories
Promoting sustainable finance
Our approach and progress
Governance
Equator principles
Position statements
Implementing our position statements
Renewable energy and environmental finance
Data
Our stories
Leading the way in communities
Great place to work
Our approach and progress
Talent attraction and engagement
Learning and development
Reward and recognition
Employee relations
Diversity and inclusion
Health and safety
Data
Protecting the environment
Our approach and progress
Governance
Operational impacts
Internal engagement
External engagement
Data
Community investment
Our approach and progress
Living with HIV
Seeing is Believing
Goal
Nets for Life
Employee volunteering
Data
Our stories
---
http://www.thecornerhouse.org.uk/resource/underwriting-bribery
Underwriting Bribery: Export Credit Agencies and Corruption
by Susan Hawley
first published 15 December 2003
Corner House Briefing 30
30.ECA Underwrite Bribery http://www.thecornerhouse.org.uk/sites/thecornerhouse.org.uk/files/30ecabribe.pdf
Summary
The international community is adamant that corruption must be stopped. It is demanding that poorer countries eradicate corruption if they want to be considered eligible for Western aid. But there is a deep hypocrisy in the international community's approach, at the heart of which are the export credit agencies of industrialised countries.
Export credit agenices use taxpayers' money to insure their domestic companies doing business abroad against risks such as the company not being paid. These agencies support many of the large, mainly Western, companies that continue to bribe their way into getting government contracts from poorer countries.
The price of Western companies' bribery is ultimately paid for by the people of the Southern countries in which the companies operate in the form of increased debts for overpriced and poorly planned projects that often provide little benefit to people or country. This briefing outlines measures governments export credit agencies should be taking to tighten their anti-corruption procedures.
Contents
Introduction
Bribery – Business As Usual
Export Credit Agencies
Box 1: Export Credit Agencies
Underwriting Bribery
The UK's Export Credits Guarantee Department: Backing Industry Sectors Prone to Corruption
Box 2: Subsidies and the UK's Export Credits Guarantee Department: The Case of Arms Exports
Subsidies to the Arms Industry
Box 3: KAFCO Fertiliser Plant, Bangladesh
Box 4: Lesotho Highlands Water Project, Lesotho
Backing Countries With Corruption Problems
Who Picks Up the Tab?
Export Credit Agencies, Debt and Corruption
Box 5: Dabhol Power Plant, Maharashtra, India
Tackling Corporate Bribery and Corruption
Box 6: Defence Equipment, South Africa
Improving ECA Practices on Corruption
"Best Practices"
Conclusion
Notes and references
Introduction
"Politicians and public officials from the world's leading industrial countries are ignoring the rot in their own backyards and the criminal bribe-paying activities of multinational firms headquartered in their countries."
Peter Eigen, Chairman of Transparency International, May 20021
Corruption – broadly defined as "the abuse of public or private office for personal gain"2 takes many different forms, from routine bribery or petty abuse to the amassing of spectacular personal wealth through embezzlement or other dishonest means.
The international community is adamant that corruption must be stopped. It is demanding that the governments of poorer countries eradicate corruption within their countries if they want to be considered eligible to receive Western aid.3 Yet there is a deep hypocrisy in the international community's approach, at the heart of which are the taxpayer-backed export credit agencies of industrialised countries.
Export credit agenices are government departments, found in most Western countries, which use taxpayers' money to insure their domestic companies doing business abroad against risks such as the company not being paid or the whole project collapsing. These agencies support many of the large, mainly Western, companies that continue to bribe their way into getting government contracts from poorer countries. This bribery is taking place despite a major international convention on combating bribery signed by 34 countries in 1997 and in effect from February 1999.
The price of Western companies' bribery is ultimately paid for by not by Western governments but by the people of the Southern countries in which the companies operate. They pay for it in the form of increased debts incurred for overpriced and poorly planned projects that often provide little benefit to people or country.
This briefing outlines the ongoing problem of bribery and corruption in international business, the role of export credit agencies in perpetuating this corruption, its cost to poorer countries, and what measures governments export credit agencies should be taking to tighten their anti-corruption procedures.
Bribery – Business As Usual
Between 1994 and 2001, the US government received reports of 400 international contracts worth US$200 billion signed between governments and businesses worldwide that purportedly involved bribery.4 Between May 2001 and April 2002 alone, the US government learned of 60 contracts worth a total of US$35 billion that had been affected by bribery.5 Some 70 per cent of the allegations that the US government received in 2000-2001 involved companies from countries that had signed the OECD's 1997 anti-bribery Convention.6
Transparency International (TI), an international NGO working against corruption, found from its 2002 Bribe Payer's Index that, of the 15 leading exporting countries that had ratified the OECD Convention, companies from Australia, Sweden, Switzerland, Austria, Canada, The Netherlands and Belgium were perceived as less likely to pay bribes, while those from South Korea, Italy, Japan, the US, France, Spain and Germany were perceived as more likely to do so. Companies from the UK came right in the middle.7 But while companies from most of these exporting countries were perceived to have become slightly less likely to bribe in recent years, companies from the US and the UK were reported to have become more likely to do so.
World Bank research, meanwhile, shows that one-third (35 per cent) of foreign companies operating in the countries of the former Soviet Union pay kickbacks to obtain government contracts, of which US and European companies are among the worst offenders. Despite US anti-corruption legislation,8 42 per cent of US companies reported paying bribes in these countries, compared to 29 per cent of French firms, 21 per cent of German firms, and 14 per cent of British ones.9 In those countries with particularly high levels of corruption, meanwhile, over 50 per cent of multinationals admitted to paying public procurement kickbacks.10
While companies often defend their bribes by claiming that they are the victims of greedy officials or "'sitting ducks' for rapacious politicians", the World Bank research showed that foreign firms received substantial benefits from paying bribes, evidence that did not, therefore, "support the view of coercion of foreign investors to pay bribes".11 The research also concluded that transnational laws, such as US anti-corruption legislation and the OECD anti-bribery Convention, were not leading "to higher standards of corporate conduct among foreign investors".
Meanwhile, The Economist's report into anti-bribery laws introduced in the UK in 2002 suggested that many in the business community continue to "believe that in large parts of the world a company that does not pay bribes does not do business".12 Gary Campkin of the Confederation of British Industry, the UK's employers' organisation, has confirmed this in comments to the UK's Daily Telegraph: "British business is totally against bribery, corruption and extortion. But these sort of issues are often about the way you do business".13
British companies appear familiar with the traditional bribery practice of making payments into offshore bank accounts, but may also use more subtle and less traceable means such as buying villas or homes for influential decision-makers, paying for children of public officials to attend private schools or universities in Britain, paying for lavish holidays, or lending the company credit card to the relevant official. They are also, according to a former chief executive officer of UK energy company Premier Oil and Gas, Roland Shaw, "very good at finding other ways of doing it [bribery] – perhaps investing in a college so that the politician can stand up and say they bought the equipment, but look at the benefit we got for the country."14
Export Credit Agencies
In their operations abroad, many of these companies are supported in various ways by Export Credit Agencies (ECAs), governmental or semi-governmental departments that use taxpayers' money to help their country's firms win investment and export business overseas.15 ECAs are the largest source of public finance for private sector projects in the world.
ECAs typically provide export finance in the form of guarantees and insurance (although some also provide direct loans). Their main purpose is to protect companies against the key commercial and political risks of not being paid while operating abroad.16
There can be little doubt that ECAs are now large and powerful players in international business. They underwrite 10 per cent of global exports from large industrial countries, whose exports account for three-quarters of total world exports.17 Between 1982 and 2001, ECAs supported $7,334 billion worth of exports, primarily to developing countries, and $139 billion of foreign direct investment.18 In 2000, export credit agencies were providing a total of $500 billion in guarantees and insurance to companies operating in developing countries, and issued $58.8 billion worth of new export credits that year alone.19
This compares to a total of $60 billion given out globally in overseas development assistance that year and the $41 billion provided as loans by multilateral development banks (such as the World Bank or Asian Development Bank) in 2000.20 Moreover, ECAs play a crucial role in the privatisation of developing countries' public enterprises: they provide Western companies with investment insurance when they bid to buy or run such enterprises. ECA investment insurance has rocketed from $9 billion in 1990 to $58 billion at the end of 2000 largely because of this privatisation.21
As the sole purpose of ECAs is to support their domestic companies in the export market, they have had a poor history of taking into account the potential environmental or social impacts of projects they support.22 Because their approach has been to support domestic business at any cost in the fierce world of export competition – the mantra is "if we don't, they will" – export credit agencies have furthermore closed their eyes to large-scale bribery and corruption on the part of the companies they support in their race against other companies to win contracts.
In so doing, they have, in effect, been underwriting with impunity the bribery carried out by their domestic companies. Indeed, Transparency International has suggested that export credit agency behaviour has been "close to complicity with a criminal offence".23
Box 1: Export Credit Agencies
There are now 76 export credit agencies in 62 countries; 51 of these agencies are members of the Berne Union, the international trade association for export and investment insurance business, also known as the International Union of Credit and Investment Insurers.
Newly-established ECAs that have not yet qualified for Berne Union membership – of which there are currently 25 – belong to a pre-membership training group called the Prague Club, all of whose members are presently Middle Eastern, Eastern European or Third World countries.
The largest and most influential ECAs are:
the Export Import Bank (Ex-Im) of the US, which provides $12-15 billion of loans, guarantees and insurance a year, and the Overseas Private Investment Corporation (OPIC), which provides $1-2 billion a year in loans, guarantees and insurance;
Export Development Canada (EDC), which gives short-term and medium- to long-term export and investment support worth $30 billion a year;
the Japan Bank for International Cooperation (JBIC – formerly JEXIM, Japanese Export Import Bank), which provides $20-25 billion per year, and Nippon Export Investment Insurance (NEXI), which gives $8 billion in medium- and long-term support and $86 billion in short-term insurance per year;
the Export Credits Guarantee Department (ECGD) of the UK, which issues $5-6 billion of guarantees a year for medium- to long-term business (its short-term business was privatised in 1991);
Compagnie Française d'Assurance pour le Commerce Exterieur (COFACE) of France which issues $5-6 billion of support for medium- and long-term business and $40-2 billion for short-term business a year;
Hermes of Germany, which provides $8-10 billion in guarantees for medium- and long-term business and $5-9 billion in guarantees for short-term business a year, and KfW (Kreditanstalt für Wiederaufbau), which provides export insurance, loans for exports and tied aid to the tune of $10-11 billion a year. (Germany also uses the company PwC Deutsche Revision, affiliated to international accounting firm PricewaterhouseCoopers, to administer the federal government's Overseas Investment Insurance Guarantee Scheme jointly with Hermes. PwC Deutsche Revision has an annual turnover of $5 billion.)
Istituto per i Servizi Assicurativi per il Commercio Estero, formerly Sezione Speciale per l'Assicurazione del Credito all'Esportazione (SACE), of Italy, which gives $5.5 billion of support for medium- to long-term business each year and $200 million for short-term business. (Italy also has another organisation, SIMEST (Societa Italiana per le Impresse All'Estero), which is a joint stock company controlled by the Ministry of Foreign Trade to help raise funds to support exports and foreign investment.)
Sources: "G-7 Export Credit Agencies Vary in Mission in Structure: an overview of Ex-Im Bank's Counterparts: A Special Report", Ex-Im Bank News, September 2002, Vol. 2, Issue 10; various ECA websites. Figures are drawn mainly from business in 2000.
---
Underwriting Bribery
"It is safe to assume that many contracts financed, insured or guaranteed by ECAs in the past have been tainted by corruption."
Michael Wiehen Transparency International24
Export credit agency complicity with corruption takes various forms, both direct and indirect. It is most direct when commissions are involved. The payment of commissions to a local agent or fixer to help win a contract has long been a legal part of business practice. But commissions have also long been used as a means of hiding bribes.
A legitimate commission might be 2-3 per cent of the total cost of a project, paid to a local bank account of a respected local business person with no personal ties to decision-makers on the project. A dubious commission containing a bribe, however, might be in the region of 10-20 per cent, paid into an offshore account or secret trust, or paid to a minister or official (whether public or private) directly involved in decision-making on the contract to be awarded.25
When ECAs underwrite a company's contracts, it has been common practice for them to include the cost of commissions the company has paid to win the contract in the overall sum underwritten. Indeed, only four ECAs (Turkey, Greece, Hungary and Poland) that are party to the OECD's Working Party on Export Credits and Credit Guarantees26 do not underwrite commissions as part of the export contract, while only six out of the 28 countries monitored by the OECD Group set any kind of limit on the amount of agents' commissions they can cover.27 As a former Director-General for Development at the EU, Dieter Frisch, puts it, the practice of underwriting commissions "constitutes an indirect encouragement to bribe".28
ECAs have also been complicit with corruption when they pay out insurance claims to companies whose contracts have been cancelled by Southern governments because of allegations that the company has paid bribes. In July 1998, for instance, Canada's export credit agency, the Export Development Corporation, reimbursed a Canadian power generation company, BC Hydro, after the Pakistani government cancelled BC Hydro's contract for the Raiwand power plant project, alleging that bribes had been paid to officials of the previous government.29
In May 2001, the US's public investment insurance agency, the Overseas Private Investment Corporation (OPIC), compensated MidAmerican Energy Holdings Co after the Indonesian state electricity company, PLN, reneged on buying power from one of the company's power plants and suspended a second plant being built by the company after a new government came to power.
OPIC went on to force the new Indonesian government to pay it $260 million for this compensation. MidAmerican's contracts for the plants had been signed in the early 1990s during the notoriously corrupt regime of President Suharto without competitive tender. Indonesian officials in the new government said that the way in which the contracts were won smacked of corruption, and that the power the Indonesian government had contracted to buy from MidAmerican was over-priced.30 MidAmerican took the Indonesian government to an international arbitration court and won. The corruption allegations have never been fully investigated.
In India in March 2002, meanwhile, the US export credit agency, the Export-Import Bank, called in guarantees from Indian banks after it paid out $298.2 million to the Dabhol Power Company in the Indian state of Maharashtra, set up by US energy giant Enron.31 Dabhol had long been subject to allegations of corruption and governance failure (see Box 5).
ECAs have also pressured Southern governments to drop corruption investigations into companies that ECAs have backed. In Pakistan in 1998, for instance, aid donors such as the World Bank and various Western countries including Britain put pressure on the government to abandon investigations into the Hubco power plant, built in Pakistan in 1997, owned by a consortium that included British energy company National Power, and backed by the ECAs of France, Italy and Japan.
Pakistan's Accountability Bureau had claimed that Hubco's project costs were marked up by $400 million, and there were suggestions that the companies involved had paid kickbacks to Benazir Bhutto's government.32 Hubco has always denied the charges, which were dropped after the more pro-Western General Musharraf became President of Pakistan in late 1999.
In July 1999, the ECAs of Japan, Germany, Switzerland and the US took another approach and put considerable pressure on the new post-Suharto government in Indonesia to honour contracts awarded to Western companies to supply power to Indonesia during Suharto's regime. The total cost of these contracts had been inflated by as much as 37 per cent on average, the contracts had not been won through competitive tender, and there were strong suspicions that they were infused with corruption. If corruption was in fact involved, the Indonesian people ended up paying for it in the form of higher power tariffs.33
More indirect ways in which ECAs back corruption include turning a blind eye to the track-record of companies that have been involved in corruption scandals, failing to investigate corruption allegations made against a company, and failing to ensure that the countries awarding the contracts that ECAs underwrite have fair, public and competitive tendering systems and transparent public accounting systems.
Many ECAs, for instance, do not require the contracts they back to have been won through competitive tender, despite the fact that competitive tendering can be one of the surest ways for buying or importing countries to ensure that they get value for money. Moreover, as Transparency International's Michael Wiehen puts it, "some of the destination countries with the highest levels of ECA coverage are also well known to have necessitated … significant bribery as part of any export deal".34
By providing export credits to companies to operate in countries in which governments have little commitment to transparency or fair procurement, ECAs are effectively undermining local attempts in these countries to stamp out corruption or to hold their governments to account.
Finally, a lack of transparency and accountability within ECAs themselves has fostered an institutional culture within the agencies that tacitly accepts bribery and corruption as a necessary albeit ugly means for companies to achieve their goal of winning contracts abroad. Despite the fact that they are backed by taxpayers' money, for instance, most ECAs are highly secretive.
Most still refuse to make public information about the contracts that they back unless the companies agree. Even Members of Parliament cannot obtain this information. Most governments that have ECAs have signed up to a declaration issued in 2001 by the Global Forum on Fighting Corruption, the biannual intergovernmental conference on corruption started in 1999,35 that "corruption cannot prosper in the full light of openness. Transparency and impartial forms of public control … are of the utmost importance".36 Few governments, however, apply these criteria to ECAs.
The UK's Export Credits Guarantee Department: Backing Industry Sectors Prone to Corruption
The UK's Export Credits Guarantee Department (ECGD) illustrates many of these problems through its history and culture of institutional failure concerning corruption. The Department was set up in 1919, the first export credit agency in the world, and its original mandate was to support British exports, especially to Russia, because private banks refused to do so.37
Between 1995 and 2000, the ECGD underwrote £17 billion ($27 billion) worth of British exports – an average of £4-5 billion ($6.5-8 billion) a year.38 This compares with the UK's Department for International Development's annual aid budget of around £3 billion ($4.7 billion). The ECGD now covers three per cent of the UK's total exports (down from about 30 per cent in the late 1960s).
Although all industry sectors can apply for ECGD support to do business abroad, the department primarily provides support to six of them: military and defence; civil aerospace; power generation and transmission; water; energy and transport. (Only one or two per cent of ECGD support goes to education and medical projects). Several of these sectors have some of the worst records on corruption.39
Almost one-third (30 per cent) of ECGD backing goes each year to defence projects – almost half between the years 1998 and 2001.40 The defence industry has consistently been one of the worst corruption offenders, second only to construction and public works in Transparency International's Bribe-Payers Index.
According to the US Department of Commerce, half of all bribes paid between 1994 and 1999 involved defence contracts, despite the fact that arms constitute only one per cent of world trade.41 Research by the UK's Religious Society of Friends shows that the defence part of ECGD's business appears to be heavily subsidised by returns from the civil business it backs (see Box, 2).42
Of the civil (rather than military) projects that the ECGD supports, the highest percentage (25 per cent in 2000/01 and 41 per cent in 1999/2000) is in the power generation sector – a sector ranked sixth in Transparency International's list of corrupt industries. Meanwhile, the oil and gas industry – another key, related area for the ECGD and the focus of its new "Good Projects in Difficult Markets"43 initiative44 – is the third most corrupt industry in Transparency International's Index.
It is hardly surprising, therefore, that the ECGD has been implicated in some of the worst scandals involving British business operating abroad. In the mid-1980s, it backed the Al Yamamah deal with the government of Saudi Arabia, a deal that included the sale of Hawk and Tornado jets. British defence companies are alleged to have either agreed to pay or actually paid commissions ranging anywhere from 5 per cent to 25 per cent of the contract price to middlemen and officials in connection with the deal.
Throughout the 1990s, there were persistent rumours of corruption.45 A 1992 report by the UK's National Audit Office investigating the deal has yet to be published despite repeated requests from Parliament. Despite these unresolved allegations, the ECGD gave further support to aircraft and weapons manufacturer BAE Systems in September 2003 for a new contract under Al Yamamah, even though new evidence had emerged of excessive hospitality to Saudi officials in relation to the previous Al Yamamah contract that same month.46
In 1991, the ECGD was involved (through the UK government's now defunct Aid and Trade Provision47) in supporting the involvement of a consortium led by UK company Balfour Beatty to build the Pergau dam in Malaysia. The construction of the dam, which was funded by the then Overseas Development Administration (ODA) of the UK government, was linked to an arms deal with Malaysia worth £1 billion ($1.6 billion).
Officials at the ODA described the dam as "uneconomic", a "very bad buy" and a burden on Malaysian consumers, who would end up paying £100 million ($160 million) more for electricity than other, cheaper power generation alternatives could have supplied.48 The contract was not won through competitive tender.
During the process of investigating the spiralling price of the contract, ODA officials urged Balfour Beatty to lower its fees for agency services for the project, which it regarded as excessive.49 ODA officials were effectively over-ridden by the UK's Foreign Office, which pushed the government to keep supporting the dam.
A UK NGO, the World Development Movement, successfully challenged the use of British aid money for this project in the UK courts in November 1994.50 The case set a precedent making it illegal to use British aid money for uneconomic projects.51
These high-profile cases are not just one-offs. An institutional culture has existed within the ECGD of almost completely disregarding corruption as a serious risk factor that could undermine the viability of projects backed and could increase the costs both for UK taxpayers and for the citizens of countries in which the projects are carried out.
The Department has since introduced anti-corruption measures, but the extent of corruption involved in the projects is only now (in some instances) coming to light and still requires appropriate action on the part of ECGD.
Box 2: Subsidies and the UK's Export Credits Guarantee Department: The Case of Arms Exports
The ECGD has always tried to break even; it is required by law to to do so every three years rather than every year. It claims that it does not draw on taxpayers' money, holding its premiums at a level "sufficient to cover" risks and administration costs.
But between 1995 and 2001, ECGD's premium income usually covered only between one-third and one-half of claims paid out. In 2000-2001, for instance, the agency earned £109.5 million ($175 million) in premiums, but paid out nearly triple that, £298 million ($475 million) worth of claims. Likewise, a year later, in 2001-02, the ECGD earned £76.8 million ($122 million) in premiums and paid out £250 million ($398 million) in claims.
So how does it break even? The answer is that it relies on counter-guarantees from importing countries. If the ECGD has to pay out a claim, it seeks to recover the cost from the importing country. For ECAs in general, these recoveries now account for almost double what ECAs receive in premiums from the exporter or investor in the first place.
In 2001-2002, the ECGD made recoveries worth £504 million ($868 million), and in 2002-2003 recoveries of £489.4 million ($842 million). As a result, the ECGD, with the help of taxpayers in importing countries, has been able to make net contributions to the UK exchequer in the past few years.
But the fact that the ECGD merely has to break even, rather than show a positive return of 8 per cent, as other public sector enterprises such as London Underground have to do, still means that the ECGD provides an implicit estimated annual subsidy to the companies it supports of around £400 million ($640 million) per year. (As a private sector enterprise, ECGD would have to make a still higher return of about 11 per cent.)
It also means that the ECGD is able to keep premium charges much lower than they would be in the private sector. A January 2003 report on the economic costs and benefits of the ECGD by National Economic Research Associates concluded that ECGD support constituted an unnecessary subsidy, and that removing it would "have a negligible effect on UK capital goods exports". There was a "strong rationale for eliminating any subsidy in ECGD's current pricing regime," the report concluded.
Thus while UK taxpayers may not be losing money through the activities of the ECGD, they are subsidising the activities of UK companies operating abroad by providing cut-price insurance. ECGD ought, therefore, to be accountable to them for how it uses their money and be able to demonstrate a clear sustainable development purpose.
Subsidies to the Arms Industry
Even if an export credit agency as a whole has to break even, its activities supporting particular industries are not required to do so. ECGD's support for Britain's arms trade is a case in point.
Since 1990, the premiums that ECGD has earned from arms exports, combined with claims recovered, has never even approached the amount that the agency has paid out in claims to arms traders. In fact, the ECGD has made a loss on the defence sector in every one of the last 12 years.
As Michael Bartlett from the Religious Society of Friends states: "it is precisely by the losses that [the ECGD] makes in this sector of insurance that it is providing subsidies". By failing to break even, and therefore to cover its losses, the ECGD is in effect providing a subsidy to the defence sector.
Figures provided by the ECGD or Department of Trade and Industry to Parliament illustrate the point. Overall aggregate figures show that, for all business, premiums cover one-third to one-half of claims paid out by the ECGD. For the defence sector, however, the percentage of claims covered by premium payments drops to between one-fifth and one-quarter.
In 2000-01, for instance, premiums earned in defence projects amounted to £38 million ($60 million), while claims paid out came to nearly five times this amount at £181 million ($288 million).
Recoveries from the defence sector, meanwhile, have been very low. For the ten years 1990-2001, premiums earned on defence business amounted to £251 million ($410 million), and claims paid out amounted to £970 million ($1.58 billion), but only £122 million ($199.7 million) was recovered. The ECGD was left with a £597 million ($977 million) shortfall for its defence business over this ten-year period, a shortfall that in recent years it appears to have made up for by its business in other industry sectors.
The subsidy that the ECGD provides the UK arms industry has been calculated in other ways as well. NGOs Saferworld and the Oxford Research Group have compared ECGD premium rates with the premiums that private lending organisations would charge to companies exporting arms. It concludes that the ECGD provides an annual subsidy of £227 million ($362 million) to the defence sector.
Yet the ECGD not only applies different financial criteria to the defence export sector; it also applies different impact screening criteria. Defence exports are not subject to the ECGD impact assessment that all other sectors go through. (The ECGD argues that this is because defence exports are already subject to scrutiny through the government's export licence process, overseen by the Department for Trade and Industry.
This process is supposed to check whether the defence exports could lead to human rights violations, be used for internal repression or external aggression, or threaten regional security.)
NGOs and Members of Parliament have been arguing on moral grounds for some years now that that the ECGD should not back defence exports at all. At present, the defence sector is entirely dependent on the agency's support. Government officials and supporters of the arms industry counter by asserting that if the UK government were not to provide this kind of support, many thousands of jobs would be lost and the British economy would suffer.
But analysis by the University of York Centre for Defence Economics published in November 2001 suggests that, while a halving of defence exports would lead to the loss of 49,000 jobs in the defence industry, another 67,000 new jobs would be created in the civil economy over the following five years. It also states that "the economic costs of reducing defence exports are relatively small and largely one-off".
It is not inherently wrong for the ECGD to provide subsidies, provided they are in the public interest. Subsidies could, for instance, be an appropriate tool to kick-start a domestic renewable energy export market – a market that could benefit developing countries importing crucial technology and could help the UK meet its Kyoto Protocol commitments to ensure that export credit agencies support the transfer of climate-friendly technologies.
But the ECGD should not contravene its own commitments to ensure that its activities mesh with other UK government objectives on sustainable development, human rights and good governance by subsidising an industry that contributes nothing to these goals – an industry, moreover, that is generally uncompetitive, profoundly secretive and riddled with corruption.
At the very least, the ECGD should broaden its current prohibition on selling arms to the 63 poorest developing countries to all developing countries. It should also ensure that its defence business, like its other activities, breaks even, and that the premium rates it charges for the sector are commensurate with the special risks involved in backing defence exports.
Sources: Bagci, P., Powell, S., Grayburn, J., Kvekvetsia, V. and Venables, A., "Estimating the Economic Costs and Benefits of ECGD: A Report for the Export Credits Guarantee Department", NERA, January 2003, pp.ii, viii; Chalmers, M., Davies, N., Hartley, K. and Wilkinson, C., "The Economic Costs and Benefits of UK Defence Exports", University of York Centre for Defence Economics, November 2001, http://www.york.ac.uk/depts/econ/rcdefence_exports_nov01.pdf; Bartlett, M., "The case against ECGD underwriting of arms sales", paper given at "Beyond Business Principles" Seminar on Export Credit Reform, House of Commons, 23 May 2002, http://www.thecornerhouse.org.uk/documents/subsidy.html; Ingram, P. and Davis, I., The Subsidy Trap, Saferworld and Oxford Research Group, July 2001, http://www.saferworld.co.uk/pubsubsidy.pdf; Courtney, C., "Corruption in the Official Arms Trade", Transparency International, Policy Research Paper 001, April 2002.
---
Box 3: KAFCO Fertiliser Plant, Bangladesh
Three ECAs are involved in financing the Karnaphuli Fertiliser Company (KAFCO) Fertiliser Complex in Chittagong, Bangladesh. Japan's former Export Import Bank (JEXIM), now the Japan Bank for International Cooperation, was the largest lender, providing $271 million; Italy's SACE provided $32.73 million; and the UK's ECGD gave investment insurance worth $32 million to Citibank UK for its investment in the project.
KAFCO is the largest private foreign investment project in Bangladesh and the single largest industrial project in the country. The Complex produces high-grade ammonia and granular urea out of Bangladesh's natural gas for export to the international market.
The $500 million contract to build the plant, signed in 1990 between KAFCO, Japanese companies Chiyoda and Marubeni and the Italian Petro-Chemical Manufacturers Association, was hailed as the "Deal of the Year". In early 1992, however, a government minister described it as "the most corrupt deal in Bangladesh's history".
According to former KAFCO insiders, it was common knowledge in Bangladesh that KAFCO involved extensive bribery of government ministers and officials. One of KAFCO's largest foreign investors, Japanese company Marubeni, allegedly continues to give personal financial support to Mosharraf Hossain, the Permanent Secretary at the Ministry of Industries who negotiated the deal. One person familiar with the KAFCO deal concluded that "the misshapen nature of KAFCO's contractual structure could not have come about without serious high-level corruption".
The government of Bangladesh granted KAFCO extraordinary concessions that were far more in the interests of the foreign investors than of the country. For instance, Marubeni and a US trading company, Transammonia AG, secured monopoly agreements allowing them to sell all the ammonia and urea produced by KAFCO – and to charge KAFCO a 2-5 per cent commission on each sale without being required to sell the products at any minimum price.
The government of Bangladesh is one of KAFCO's major purchasers – but it has to buy fertiliser from KAFCO in foreign exchange and at international prices, and KAFCO still has to pay the commission to Marubeni and Transamonia for these sales.
Moreover, it is the government of Bangladesh that supplies KAFCO in the first place with gas from which the fertiliser is made – and supplies it at half the price of gas supplied to fertiliser companies in the public sector.
Government ministers have thus called the plant "a complete sell-out of national interests".
The terms of the KAFCO deals were so unfavourable to Bangladesh that Khaleda Zia's new government, which took over from former dictator General Ershad in 1991, concluded that the whole arrangement should be revised. But strong pressure from Japan ensured that only a few revisions were made. This pressure also led the government of Bangladesh to issue guarantees itself on the project in 1992 against $250 million of loans and guarantees to KAFCO from various export credit agencies.
According to a paper produced for the government of Bangladesh in 2001, the plant was overpriced and had cost overruns of more than 26 per cent. The project did not get a green light to proceed with production until five years after it was completed because of defective machinery that caused 37 shutdowns in five years. Estimates of the net drain on Bangladesh's resources because of the KAFCO project are now in the region of $350 million. The project can now run at a profit but only because of the gas subsidies it receives from the government of Bangladesh.
ECA involvement in this project shows considerable disregard for the interests of Bangladesh and for the impact that corruption can have on the design and implementation of a project. A former KAFCO insider said of the UK's ECGD:
"I think they were half asleep when they went into this project. I think they were transfixed by the wonder of how the plant looked on paper and didn't stop to take a look at the details".
All the ECAs involved appear not to have ensured that safeguards were built into the contract to ensure that the project would function adequately. None appear to have taken any action concerning the corruption allegations. In early 1999, meanwhile, Japan's Eximbank threatened to seek repayments from the Bangladeshi government when KAFCO failed to pay its loans, placed pressure on the government to accept the plant even though it would not function properly, and refused to attend a key meeting of shareholders and lenders called by the government to seek a settlement to the plant's problems.
---
Box 4: Lesotho Highlands Water Project, Lesotho
The ECAs of France, Germany, Italy and the UK (COFACE, Hermes, SACE and the ECGD respectively) were all involved in providing export credit financing for the Lesotho Highlands Water Project, the biggest water scheme of its kind in the world, and its associated Muela and Katse dams.
The £5.5 billion ($8.7 billion) project, which is due to be completed in 2020, was designed to divert water from the mountains of Lesotho through a series of dams and tunnels to South Africa's industrial province of Gauteng.
Suspicions of bribery first surfaced in 1994, when the Lesotho government sought to suspend Masupha Sole, the chief executive of the Lesotho Highlands Development Authority, which was responsible for the project, and another Authority official, while it carried out a management audit prompted by irregularities in the Authority's accounts. Major irregularities were confirmed in early 1995 following the audit, and internal disciplinary proceedings started.
In 1999, the Lesotho government initiated civil prosecutions against Sole. These led to criminal proceedings, and in May 2002, Lesotho's Judge Cullinan found Masupha Sole guilty of receiving nearly £3 million ($5 million) worth of bribes over the course of a decade from companies involved in constructing the project and sentenced him to 18 years in prison.
In all, nine European companies were directly supported by their respective ECAs for their involvement in the first phase of the Lesotho Highlands Water Project. All nine companies (Spie Batignolles, Campenon Bernard and Bouyge from France; Hochtief and Ed Zublin from Germany; Impregilo from Italy; and Balfour Beatty, Kier International and Sterling International from the UK) were involved in two main consortia: the Lesotho Highlands Project Consortium (LHPC) and the Highlands Water Venture.
When convicting Sole, the Judge found that LHPC had made payments totalling $50,870.59 to Sole. These payments, according to the charges laid before the court, were made via the Swiss bank account of a Panamanian company, Universal Development Corporation, controlled by an agent, Max Cohen. The bribery charge stated that:
"LHPC and/or one or more or all of its constituent members corruptly offered payment(s) to [Sole] in return for [his] exercising his influence/powers in his official capacity for the benefit of LHPC."
Sole was also found guilty of another bribery charge, which stated that the lead contractor in LHPC, French construction company Spie Batignolles, paid Sole (through the same agent, according to the charges) £6,027.02 ($11,263.00).
Judge Cullinan also found that the Highlands Water Venture, headed by the Italian construction and engineering company, Impregilo, had paid $375,000 to Sole between October 1991 and September 1992.
Following Sole's conviction, the Lesothan government initiated criminal proceedings against several of the companies for paying the bribes. The Canadian company, Acres, was convicted of bribery in October 2002, and fined $2.2 million. In August 2003, the company lost its appeal against its conviction, although its fine was reduced by one-third.
In that same month, the German company, Lahmeyer International, was convicted of bribery and fined $1.46 million – a sentence it is appealing – and a third company, France's Spie Batignolles was formally charged with bribe-paying. Spie Batignolles' sentence is due before the end of 2003.
In September 2003, an intermediary who acted on behalf of the Italian company, Impregilo, was also convicted. A further seven companies face possible prosecution, including Italy's Impregilo and the UK's Balfour Beatty.
In several instances, it is clear that the ECAs involved continued to give financial support to the companies concerned after the government of Lesotho had first raised its concerns about bribery. None of the ECAs, meanwhile, have publicly taken any action so far against the companies involved.
The UK's ECGD appears to be satisfied for the time being with "assurances from [the companies involved] that they had no involvement in any unlawful conduct", but has said that if any of them are convicted of bribery, this may be a grounds for refusing them further cover. Germany's Hermes has said that, in the event of a German company being convicted, it will require the company to undertake "obligatory measures to take care that similar cases will not occur in the future", and will reject any claims for compensation should they be made.
---
Backing Countries With Corruption Problems
One major reason why export credit agencies have ignored corruption is that some of the best opportunities for their country's exports are in those countries with serious corruption problems. In 1995, the top three recipients of export credits among developing and transition countries were Russia, China and Indonesia.52
In 2003, the top three recipients among these countries for medium- and long-term export credits were China, Turkey and Mexico; for short-term export credits China, Hong Kong and Brazil; and for investment insurance, Brazil, China and Argentina.53 Other countries that feature prominently in the portfolios of the major ECAs include Saudi Arabia, Indonesia, Russia and Nigeria.
Yet China, Turkey, Saudi Arabia, Indonesia, Russia and Nigeria are all countries noted for high levels of corruption in business transactions and public procurement.54 China, for instance, has consistently been in the bottom half of Transparency International's Corruption Perceptions Index, usually scoring an average of 3.5 out of 10 (where 10 indicates "highly clean" and 0 suggests "highly corrupt").
According to a report by the Hong-Kong based Political and Economic Risk Consultancy (PERC), "Graft is endemic in China: according to the most conservative estimates, the magnitude of corruption ranges from 3 to 5 per cent of GDP".55 According to PERC's annual survey of business opinions on corruption in Asia, China was perceived as one of the most corrupt countries in Asia, beaten only by Indonesia and India, and corruption there was only getting worse.56
Turkey, Mexico and Brazil have, likewise, tended to fall in the lower half of TI's Index with scores of 3.1, 3.6 and 3.9 respectively. In July 2003, a Turkish parliamentary committee investigating corruption reported that corruption was costing Turkey more than $150 billion each year – five times the country's total annual exports.57
By backing their national companies to operate in countries with corruption problems without requiring additional safeguards, ECAs could well be exacerbating corruption in these countries. World Bank research shows that corruption increases when foreign firms work in corrupt environments:
"In misgoverned settings, rather than importing higher standards of governance, FDI [Foreign Direct Investment] firms would appear to magnify the problems of state capture [corrupt forms of political influence] and procurement kickbacks."58
The World Bank concludes, in addition, that corrupt environments tend to attract "lower quality investment in terms of governance standards". This conclusion would suggest that ECAs may be tacitly accepting not just poor corporate governance but also poor quality investment when they support corporate involvement in countries with corruption problems.
Supporting investments in high corruption countries involves high risks for all parties concerned. But as the UK's former Executive Director to the IMF and World Bank between 1994 and 1997, Huw Evans, put it to the UK Parliament's Trade and Industry Select Committee in 2000 when it was looking into the future of the ECGD, final decisions about whether the ECGD should support projects "often owe more to political weight than to fine calculations of risk assessment."59
A good example of this is the considerable pressure that industry groups, such as BP, the Export Group for Constructional Industries and the Engineering Employers Federation, have exerted on the ECGD to provide insurance cover to operate in oil-rich Angola. The country has been off cover for 15 years because of political and economic instability, owes the ECGD £131 million ($208.5 million) and is considered to be one of the most corrupt countries in the world.
It is beaten to bottom place only by Nigeria and Bangladesh in Transparency International's 2002 Corruption Perceptions Index that surveys 102 countries.60 Despite the risks, however, the ECGD stated in November 2001 that it was considering including Angola under its new "Good Projects in Difficult Markets" scheme.61
The ECGD is not alone among ECAs as far as Angola is concerned. The US Export-Import Bank (Ex-Im) provided $150 million worth of financing to politically-influential US oil and oil service companies in Angola between 1996 and 1999, despite the Angolan government's dire corruption record and despite the fact that Ex-Im would not provide financing for any other business to operate in the country because of the high risks involved.62
Who Picks Up the Tab?
"Corruption is not a charitable game; 'winners' have every intention of recovering their bribery costs."
Donald Strombom, former chief of procurement for the World Bank
Corruption has a major impact in all countries of the world. It undermines democratic accountability, diverts resources away from the public good and into private pockets, and "redistribut[es] wealth and power to the undeserving".63 Corruption increases inequality and poverty. A 1998 IMF study shows that an increase of just 0.78 per cent in corruption reduces the income growth of the poorest 20 per cent of the people in a country by 7.8 per cent a year.64
Indeed, it is the people of the South, particularly the poor, who have paid the heaviest price for the "business at any cost" approach of ECAs and for the bribery that ECA-backed companies engage in. Companies paying a bribe aim to recover it by charging governments more for what they provide. Corruption can add an average of 20-30 per cent to the cost of government procurement.65
In some Asian countries, according to Asian Development Bank research, it doubles the cost of goods and services.66 This means that every year governments waste millions of what little public money they do have, money that could be spent on education, health and poverty eradication. The World Bank estimates that the Philippines loses $47 million a year because of corruption, and has lost a total of $48 billion between 1977-1997.67
A recent report from the African Union68 suggests that Africa loses $148 billion a year to corruption.69 And in Latin America, in countries such as Colombia and Brazil, corruption has been estimated to cost each person some $6,000 a year.70
Recent scandals in both the US and Europe – from the bankruptcy and collapse of energy company Enron in the US to political financing scandals in Germany involving former chancellor Helmut Kohl to corruption allegations against President Jacques Chirac in France and President Silvio Berlusconi in Italy, to mention but a few – indicate that corruption is just as pervasive and institutionalised in the North as in the South, although the forms it takes may differ.
Corruption is perceived to be on the increase across the world because of policies such as privatisation and public-private partnerships that give multinational corporations ever-greater access to governments and that have led to "increased interface between public officials and private business".71
In poorer countries, however, corruption has a more devastating and immediate impact. It diverts public expenditure away from areas such as health and education in which bribery returns may be small,72 to more lucrative sectors such as construction, defence, and oil and gas.73 The poor end up paying directly for the consequences of contracts that have been signed in corrupt circumstances.
They are most affected by "white elephant" projects such as power plants or dams that fail to meet their stated objectives74 and that dislocate local communities and cause environmental damage. In the energy sector, they are affected by contracts awarded in dubious circumstances that have locked governments into paying excessively high rates for electricity, which are often passed on to the consumer in the form of higher tariffs.
Export Credit Agencies, Debt and Corruption
Even more critically, the people of Southern countries often end up paying directly for ECA involvement in dubious, corrupt or economically-unviable projects. When ECAs give backing to a company or bank, they almost always require the importing country to offer a counter-guarantee. In the event of a default, such as if a contracting party does not pay up or if the project proves unviable, the ECA pays the affected exporter or investor, and then seeks to recover from the importing country the claims it has paid out. These recoveries account for almost double what ECAs receive in premiums from the exporter or investor in the first place and thus represent a large slice of ECA income.75
If the importing country does not or cannot pay compensation to the ECA, the amount owed is added to the importing country's official debt as a bilateral (government to government) debt. Export credit debt is charged at commercial rates of interest, not the lower rates incurred by bilateral or multilateral loans.76 Export credit debt is therefore particularly onerous for poorer countries.
One-quarter of the $2.2 trillion debt owed by developing countries and one-half of all debt owed by developing countries to official creditors (such as Multilateral Development Banks, the International Monetary Fund (IMF) and other governments rather than to private creditors such as banks) is owed to ECAs.77
Some 95 per cent of the debt owed to the UK government by Southern countries is export credit debt. Between one-third and one-half of this debt is interest owed on original debts and penalties.78
This build-of up debt owed by Southern countries to ECAs has been exacerbated by the "moral hazard" that lies at the heart of the export credit process.79 Companies know that they will be rescued by ECAs from "the consequences of their own decisions"80 – they will be bailed out by the public purse with few questions asked if things go wrong with their business decisions.
They may not, therefore, be as prudent in their investment decisions or as cautious in their risk assessments as they might otherwise be, particularly if they do not have to consider fully whether a project is commercially viable or not because of ECA insurance. The substantial debt owed to ECAs suggests that this has indeed been the case.
Southern governments would have incurred far fewer debts had companies backed by ECAs made more financially viable investment decisions.81 A decision made in July 2001 by all ECAs not to back "unproductive" expenditure – expenditure that does not contribute to social and economic development, poverty reduction or debt sustainability82 – in poorer countries in future is a tacit acknowledgement of this fact.
The people of Southern countries are thus paying debts incurred for some projects that have been of little or no value to either the country or its people. Furthermore, if ECA backing for contracts includes the cost of bribes hidden in commission payments, when ECAs recover compensation from importing governments for amounts they have paid out or add this amount to official debt, ECAs are in effect requiring taxpayers of the importing country to pay for the bribes made by the exporting company. The debt that Southern countries owe to ECAs may well include hidden millions of dollars worth of bribes.
Yet poorer countries have little choice but to use the financing facilities of export credit agencies. Few overseas companies will operate in poor countries without ECA support. In 2000, for instance, ECA support for exports and investment to poor countries accounted for 80 per cent of private finance to those countries.83
Some 30 per cent of Foreign Direct Investment (FDI) to poor countries was covered by official investment insurance from ECAs, compared to a figure of 12 per cent for all developing countries. This means that export credit agencies have a huge and disproportionate say in what projects get backed in poor countries. As the World Bank puts it:
"In poor countries, official guarantees are nearly always required to access external finance for large projects; every major bank commitment over $20 million over the past five years has had some official guarantee".84
Yet, despite their dependence upon export credit for external finance, the poorest countries receive little of it. Only eight per cent of overall ECA exposure is in poor countries: the vast majority of export credit goes to a few middle-income countries such as Brazil, China, Indonesia, Mexico, the Philippines and Turkey.
Public outcry over the fact that national debt is crippling many poorer countries has led to international efforts to tackle the problem. In 1999, the countries of the G7 (Canada, France, Germany, Italy, Japan, the UK and the USA) agreed to write off 90 per cent or more of export credit debt owed by the poorest countries as part of international debt relief efforts.
They subsequently agreed to write off 100 per cent of these debts. But countries were eligible for such write-offs only under the World Bank and IMF's Highly Indebted Poor Country (HIPC) Initiative, which imposed strict structural adjustment programmes85 on poorer countries in exchange for helping them to reduce their debts to "sustainable" levels.
And actual debt relief has been slow in coming: four years on, only 8 out of 42 countries have become eligible for debt cancellation.86 Middle-income countries that did not qualify for relief have, meanwhile, been left to struggle under their large debt burdens.
Most importantly, debt relief initiatives have not ensured that ECAs accept mutual responsibility for the bad business deals they have backed. As the UK Executive Director at the IMF and World Bank for the years 1994-1997, Huw Evans, put it, genuine debt cancellation:
"require[s] governments (and their export credit agencies) to admit past mistakes … [L]oans that turn out badly mean poor decisions by both lenders and borrowers."87
Recognising such mistakes would entail the ECAs of richer countries conducting a thorough audit of their export credit debt portfolios to identify projects that failed because of corruption on the part of Western companies and because of their own negligence. ECAs should immediately write off any relevant amounts from the debt portfolios of all developing countries and not just the poorest ones.
Box 5: Dabhol Power Plant, Maharashtra, India
At least five ECAs were involved in the financing of the Dabhol Power Plant in India. The US OPIC and Ex-Im provided $640 million in loans and guarantees for the project, while Japan's JBIC and Belgium's OND also provided backing. The UK's ECGD provided Overseas Investment Insurance for three UK banks (ANZ Bank, Standard Chartered Bank and ABN Amro) that have invested in the plant.
It also provided re-insurance in early 2000 for the involvement of a UK company, Kier International, in building a liquefied petroleum gas port terminal for the Dabhol Power Plant. Other ECAs may well have given undisclosed investment insurance to banks on the project. Banks from Austria, France, The Netherlands, and Switzerland, including Erste Bank, Credit Lyonnais, BNP Paribas and PSFB, are known to have lent money to the project.
The Dabhol Power Plant, a $2.9 billion project in the Indian state of Maharashtra, is the largest foreign investment project in India and one of the biggest electricity generating plants in the world. The Dabhol Power Company (DPC), which built and ran the plant until it closed in June 2001, was initially a joint venture between three US energy companies: the now collapsed Enron, General Electric and Bechtel Corporation, until the Maharashtra State Electricity Board subsequently took a stake in the project as well.
Soon after a Memorandum of Understanding for the project was signed in June 1992 between Enron and the Maharashtra State Electricity Board, a World Bank review commissioned by the Maharashtra government found many irregularities and concluded that the Memorandum was very one-sided in Enron's favour.
In April 1993, the World Bank refused to provide funds for the plant, questioning its economic viability. According to documents released under the US Freedom of Information Act, staff at the US Ex-Im were not convinced about the viability of the project either. But Ex-Im came under intense pressure from the former chair of Enron, Kenneth Lay, in 1994 to provide financing. The then chair of EXIM, Kenneth Brody, personally helped to hurry through a finance package.
The Maharashtra State Electricity Board (MSEB) was locked into a Power Purchase Agreement with the plant, signed in 1993, that ensured that it would pay for power even if it did not need it and even if the power was not produced by the plant. The MSEB was required to pay between $1.2 and $1.3 billion a year for Dabhol's electricity – a tariff that the Central Electricity Authority described as more than twice as high as it should be.
The haste with which the project was agreed, the lack of transparency and the absence of competitive tendering resulted in a plethora of corruption allegations surrounding the project from the outset. In May 1995, a newly elected Maharashtra government filed a court case in September 1995 against both the Dabhol Power Company and the Maharashtra State Electricity Board, alleging that bribes had taken place in the awarding of the contract and thus pleading for the contract to be declared void.
But in early 1996, after extensive negotiations with Enron, the new Maharashtra government withdrew its case and accepted a renegotiated deal for an even larger power plant than that originally planned with almost equal haste and on equally, if not more, disadvantageous terms.
By the end of 2000, power from Dabhol was four times more expensive than from domestic power producers. The state of Maharashtra was spending more on payments for power from Dabhol than its entire budget for primary and secondary education. It was buying power from the plant at 8 rupees per unit but selling it on for only 2 rupees.
In June 2001, the Dabhol Power Company shut down the plant after the MSEB decided not to buy any more power from it because the Company had failed to provide power at full capacity and within the time-frame agreed in the Power Purchase Agreement (PPA). Nonetheless, the Company carried on billing the MSEB $21 million a month, and in September 2001, Enron demanded that the Indian government pay it $2.3 billion for its investment and debts on the project.
After Enron's collapse following its bankruptcy in December 2001, Dabhol was put up for sale. Among the foreign bidders were BP, British Gas, Royal Dutch/Shell and Gaz de France, alongside four Indian companies. But disputes between domestic lenders and the Indian government on the one hand and foreign lenders on the other have left the plant standing idle for over two years.
Foreign banks have a total exposure on Dabhol of $372 million. Most of the foreign finance is guaranteed by domestic Indian banks, while the Indian government has given a counter-guarantee for the project. Foreign investors have been blocking ideas put forward by domestic lenders and the Indian government as to what to do with Dabhol while at the same time aggressively pursuing compensation for their investment losses.
They claim that Dabhol has been effectively expropriated by the Indian government, even though the problems arose because the plant did not perform adequately and even though foreign lenders are implicated in the failure so far to find a solution to the Plant's problems.
In September 2003, a US arbitration panel ruled that OPIC should pay GE and Bechtel compensation of $28.57 million each. In November 2003, OPIC paid out compensation of $30 million to Bank of America under its political risk insurance cover. OPIC has a total exposure of $340 million on the project.
Ex-Im has already paid out $298.2 million to Enron for Dabhol in March 2002. The US government, meanwhile, represented by top officials such as Vice President Dick Cheney, has been exerting strong pressure on the Indian government to come to a solution that would benefit Enron and protect US taxpayers' money.
The US government has reportedly threatened to withdraw aid to India; it has also warned that the dispute would "spell death to potential investment in India" if the Indian government did not do so.
It is not just US investors who are seeking compensation. In November 2003, ANZ Bank, Standard Chartered Bank and ABN Amro filed claims for political risk insurance with the UK's ECGD for about $60 million and six European banks, including those backed by the ECGD, filed claims worth $200 million with the Indian government. Belgium's OND has been approached by three banks for $90.8 million worth of insurance compensation.
OPIC, Ex-Im, OND, the ECGD and any other ECA involved will seek to recover any claims they do pay out from the Indian government. The Indian government, and ultimately the Indian people, now face a huge compensation bill for a project that has brought far more harm than good to India. But both the foreign investors and the ECAs that backed them were extremely negligent in making their risk assessments on this project. In consequence, they should accept mutual responsibility for the crisis now surrounding it.
---
Tackling Corporate Bribery and Corruption
Bribery is notoriously difficult and potentially expensive to prove.88 It often requires a dissatisfied party to the bribe turning whistleblower for any information to come out in the first place. Or it requires extensive forensic auditing and investigations in various places, including offshore tax havens, to come up with sufficient evidence for a prosecution.
Companies, meanwhile, almost always hide behind the defence that the bribe was either a legitimate commission or, in cases in which the bribe was made through an agent or subsidiary, that they had no knowledge of the bribe. Western governments are often reluctant for investigations into bribery to go ahead for fear of upsetting trade or diplomatic relations with the country in which a foreign official is alleged to have taken a bribe.
And law enforcement agencies still tend to have the attitude that bribe-giving companies are simply the victims of greedy foreigners who demand bribes – or that bribery is just the way of doing business abroad.89
In the US, the 1977 Foreign Corrupt Practices Act (FCPA) criminalised the payment of bribes to foreign government officials and political parties by US businesses and individuals and required companies to keep accurate and detailed accounts reflecting all transactions. Yet the pursuit in the courts of companies paying bribes outside the US has been limited.
Since the FCPA came into force, there have been 32 criminal prosecutions and 14 civil enforcement actions with 21 convictions – an average of just one conviction a year.90 Lack of funds for proper enforcement, high standards for initiating prosecutions, the self-regulation approach of the US Securities and Exchange Commission, and fluctuating political will have all been cited as reasons why the FCPA has not been as effective in bringing American companies to book as it might have been.91
On paper, the OECD anti-bribery Convention, operational since 1999, would seem to set out sufficient rules to combat Western companies' paying bribes. The Convention requires each signatory country to enact national legislation making it a criminal offence to bribe a foreign public official.92 But it seems to have had little impact on company behaviour.
The annual Bribe-Payers Index for the year 2002 collated by Transparency International shows that 42 per cent of 835 business experts interviewed had not even heard about the OECD Convention.93 Only one in five senior managers of foreign firms based in emerging market countries, where the available evidence suggests that bribery is most likely to take place, were aware of the Convention.94
Why has the OECD Convention had so little impact? Several answers suggest themselves. One reason is that no company in any OECD country has been prosecuted for or convicted of bribery since the Convention came into effect (with the exception of companies in the United States). As John Githongo, formerly of Transparency International Kenya, puts it: "Until people are brought before the courts, the OECD Convention will not make a difference to the developing world".95
Another reason is that monitoring its implementation has been slow. The OECD was meant to have reviewed both compliance with the Convention and the effectiveness of legislation introduced by each country by the year 2005, under a process known as Phase 2.96 Between November 2001 and November 2003, however, the OECD had reviewed under Phase 2 just 7 of the 34 countries that have ratified the Convention. It is able to review only three to four countries a year. At this rate, it will be 2010 at the earliest before all signatories to the Convention have been assessed.
But the main reason that the OECD Convention, and anti-corruption legislation in general, has had little effect is, in the words of The Economist, that "there are holes in the anti-bribery laws that are big enough for a half-blind elephant to blunder through.97 The biggest of those holes is that companies are not held responsible for the actions of their subsidiaries or of agents acting on their behalf.98
As a 1997 survey by Control Risks Group (a UK-based business risk consultancy specialising in providing companies and governments with political and commercial risk analysis and business intelligence) found, 56 per cent of European companies and 70 per cent of US companies said they "occasionally" used middlemen such as agents, joint venture partners or subsidiaries to make corrupt payments, while 44 per cent of European firms and 22 per cent of US ones admitted to doing so regularly.99 Even the OECD recognises that its Convention's omission of subsidiaries is a major weakness in the agreement.100
The business world in general prefers voluntary self-regulation rather than legislation to tackle a problem. But a 2002 survey of business practice by EU firms carried out by the UK investment company Friends Ivory and Sime (FIS), found that while 87 per cent of companies responding to their survey did have internal codes of conduct governing bribery and corruption, less than 25 per cent had proper enforcement mechanisms within the company that would make such codes effective.101 Some of the codes ruled out receiving bribes but not giving them, or allowed "local customs" to take precedence over the company's anti-corruption rules.
John Bray, an anti-corruption expert at Control Risks Group, notes that "experience shows that [anti-corruption] codes will have little impact unless they are actively supported by top management."102 But even this, he says, is not enough. As long as promotion within companies depends on winning business rather than observing company "rules", staff will remain under considerable pressure to bring in business to the company and to win contracts – at whatever cost.
Box 6: Defence Equipment, South Africa
Five European ECAs – France's COFACE, Germany's Hermes, Italy's SACE, Sweden's EKN and the UK's ECGD – were involved in financing a huge £2.88 billion defence package to South Africa signed in December 1999 that included frigates, submarines, corvettes, helicopters and fighter jets. The companies given ECA backing include France's Thales (formerly Thomson CSF), Germany's Thyssen and Ferostaal, Italy's Augusta, Sweden's SAAB and the UK's BAE Systems.
The arms deal has been highly controversial in South Africa and has been embroiled from the beginning in numerous allegations of corruption. Allegations of impropriety have surrounded nearly every contract involved and continue to do so despite an official investigation in South Africa. Critics allege that this investigation was a whitewash, not least because the country's premier anti-corruption body, the Special Investigating Unit, was excluded from it.
The German Frigate Consortium, encompassing Thyssen and Ferostaal, won the bid to supply corvettes despite the fact that its bid should, according to legal opinion, have been discounted during the initial evaluation process. Thyssen appointed Futuristic Business Solutions Ltd (FBS) as its local agent; it agreed to pay FBS a $200,000 success fee if Thyssen won the contract and an agreed percentage of any savings FBS helped it secure on its obligations to provide "offset investments" into the country.
(Offset agreements require a supplier to direct some benefits back to the purchaser in the form of work, technology, counter-trade agreements, or investment in the country. They are widespread in the defence sector and have a reputation for raising the cost of a deal by around one-fifth; being difficult to monitor; failing to bring the benefits promised at the time of sale; and contributing to corruption.)
FBS has shares in another company, African Defence Systems (ADS), the head of which, Shabir Shaikh, is the financial adviser to South Africa's Vice-President, Jacob Zuma, and brother of the country's chief of weapons acquisitions.
Several criminal prosecutions are now pending in South Africa in connection with the German Frigate Consortium's contract, and the contract for the information management system for the corvettes, which was awarded to Thomson CSF (now Thales). The South African authorities are pursuing criminal charges for receipt of gifts from bidders against the South African head of the navy responsible for overseeing the corvette programme.
Shabir Shaikh of African Defence Systems is facing prosecution for corruption. The charge sheet against Shaikh alleges that Vice-President Zuma came to an agreement with Thomson CSF to receive $80,000 a year in return for protecting the company from official investigations into allegations of bribery on the defence package.
Zuma is believed to have used his influence to ensure that South Africa's Special Investigating Unit, was excluded from taking part in the official investigations. The French authorities are reportedly considering a request from the South African authorities for help with their investigation into the claims involving Thomson CSF.
BAE Systems, meanwhile, in a joint venture with SAAB, won the contract for trainer jets despite the fact that its bid was $720 million more expensive than that made by Italian defence company Aermacchi for its MB339FD jet and despite the fact that senior South African airforce personnel were said to favour the Aermacchi jets.
Critics of the deal have observed that in March 1998, one month before defence minister Joe Modise intervened in the negotiations in BAE's favour, BAE Systems donated five million rand ($982,400) to the ANC's MK Veteran's Association, of which Modise was a founding trustee and steering committee member, through an organisation called the Airborne Trust. It was revealed in July 2003 that Modise had enjoyed a trip to the UK at the expense of the Airborne Trust. Allegations emerged a month earlier, in June 2003, that BAE Systems had paid a direct bribe of £500,000 to Modise and made secret contributions to ANC election coffers.
Another contractor on the deal, EADS (European Aeronautic Defence and Space Company), which had won small contracts for exocet missiles and radars, admitted to helping 30 South African public officials obtain cheap Mercedes Benz cars. In March 2003, the former African National Congress chief whip, Tony Yengeni, was sentenced to four years in jail for defrauding parliament by lying about the origin of the Mercedes Benz that he had been given by EADS. The head of EADS in South Africa, Michael Woerfel, was suspended from his post and may yet face prosecution in Germany for bribery.
In South Africa, opposition to this defence deal has emphasised that South Africa did not need and cannot afford it. A South African NGO, Economists Against the Arms Race, is currently taking legal action against the South African government, seeking cancellation of the arms deal on the grounds that it is strategically, economically and financially irrational and therefore unconstitutional.
Some of the ECAs involved in this deal would clearly have known about the corruption allegations that arose before it was finally signed in December 1999. The UK's ECGD has admitted that it gave support despite knowing that an official investigation in South Africa into the allegations was pending. None of the ECAs seem to have instigated any action or investigation against the companies involved.
---
Improving ECA Practices on Corruption
Export credit agencies' active negligence towards corruption has revealed a hypocrisy at the heart of government: Western countries are blatantly ignoring their responsibilities under international treaties, such as the OECD anti-bribery Convention, while strongly pushing a "good governance" agenda on developing countries.
This policy incoherence has led to a flurry of activity at the OECD. In December 2000, the OECD's Working Party on Export Credits and Credit Guarantees (ECG) issued an Action Statement on Bribery and Officially Supported Export Credits103 – a major step forward in recognising the role of ECAs in corruption. Members of the Group agree to ensure that their ECAs:
Inform applicants about the legal consequences of bribery in international business transactions;
"Invite" applicants seeking export credit guarantees to declare that neither they nor anyone acting on their behalf has engaged in or will engage in bribery;
Refuse to approve credit, cover or other support where there is "sufficient evidence" of bribery;
Take appropriate action against a company whose bribery is "proved" after credit, cover or other support has been provided, such as not making any further payments, trying to recover previous sums provided and referring evidence of such bribery to national investigation authorities.
From November 2002, the ECG agreed to publish a survey it had conducted since January 1998 of member country procedures to combat bribery. The 2002 survey comprehensively covers the measures that ECAs have put in place to fulfil their requirements under the Action Statement; the procedures that they have established to deal with suspected bribery, sufficient evidence of bribery and cases of proven bribery; and details of what their actual experience with bribery has been.104 The survey shows that ECAs are beginning to take anti-corruption procedures seriously, albeit in a rather patchy and arbitrary manner.105
Out of 30 ECAs which responded to the survey from the 28 OECD member countries, all but four (Australia, New Zealand, Turkey and the UK) now inform applicants of the legal consequences of bribery in international business transactions. Only two ECAs (Turkey and Korea's KEIC) have not taken the second step outlined in the Action Statement of introducing a warranty procedure that invites companies to state that neither they nor anyone acting on their behalf has or will engage in bribery in the transaction to be supported.
But one in three of the ECAs that responded (including Italy, Japan, Switzerland and the UK)106 have yet to implement the third step of the Action Statement: to make it required institutional practice to withhold support for transactions if there is sufficient evidence of bribery. Four ECAs (Korea, Poland, Turkey and the UK) have made no institutional commitment not to support a company if a legal judgement of bribery has been passed against it.
The final step of the Action Statement requires an ECA to take appropriate action if bribery is proved after an ECA has given support for a transaction. But nine ECAs (one in three of those that responded to the survey, including Japan, Switzerland, the UK and the US)107 do not yet have an institutional requirement to deny compensation to companies in instances where bribery has been proven in a legal case, while two in three ECAs (21 in total)108 would not do so even when there was sufficient evidence of bribery.
Over half the ECAs that responded (16),109 meanwhile, have not yet committed themselves institutionally to seeking to recover sums provided to the company concerned when there has been a legal judgement of bribery. And just over one-third (12 of the 30 ECAs)110 have yet to be required institutionally to inform the appropriate national authorities if they have sufficient evidence of bribery after they have given support.
The results of the 2002 OECD survey suggest that, while almost all ECAs have instituted the simplest and least demanding requirements of the Action Statement, they have implemented only half-heartedly those measures that would actually lead to anti-bribery policies being properly enforced.
Moreover, the proof of whether any of these measures are effective or not is in the proverbial pudding. Since December 2000, only five ECAs have taken any action on bribery.111 Every other ECA claims to have had no suspicion, sufficient evidence or legal judgement concerning bribery.
It lacks credibility, however, and certainly contradicts US intelligence information on bribery, that the major exporting countries have come across only one or two suspicions of bribery in the past two years in their dealings with their major exporting companies. This suggests that the ECAs' stance against corruption may be more rhetorical than practical at present. It also seems to reflect an ongoing and deep reluctance on the part of Western governments to take bribery too seriously for fear of losing business for their country.112
A recent case involving the UK's export credit agency provides a good example of this. In November 2003, it was revealed that the ECGD provided cover to weapons and aircraft manufacturer BAE Systems even though the company would not comply fully with the ECGD's new anti-corruption procedures introduced earlier in April 2003.
In particular, BAE Systems, ECGD's most frequent customer and the UK's largest defence exporter, reportedly refused to provide ECGD with documents giving details of agents and commission payments relating to a defence contract with Saudi Arabia.113 Credible information had emerged just days before ECGD supplied the cover that BAE Systems, in connection with an earlier and related Al Yamamah defence contract, had been bestowing excessive hospitality on Saudi Arabian public officials, including yachts, sports cars and prostitutes.114
ECGD, rather than denying further support unless the documents were provided, or awaiting the outcome of pending investigations by the UK's Serious Fraud Office and National Audit Office into the hospitality allegations, asked the company to submit a new application "whereby no agents' commission was to be paid under the project", after which it approved cover.115
"Best Practices"
In November 2003, the OECD's Working Party on Export Credits and Credit Guarantees issued a new document on "Best practices to deter and combat bribery in officially supported export credits." The document suggested that 11 "best practices", many of them already adopted by some ECAs, should be made official practice within all ECAs.
Some of these involve strengthening measures already agreed in the December 2000 Action Statement, for instance, requiring rather than simply inviting companies to sign a "no bribery declaration" in order to obtain ECA support. Other best practices are that ECAs should:
Require companies to provide details of agents' commissions that amount to more than five per cent of a project's cost and should consider introducing a cap on commissions and applying enhanced due diligence for commissions over five per cent of a project's cost;
Require companies to state on application for ECA support whether they have been debarred by any multilateral or bilateral financial institution, such as the World Bank,116 from contracts with that institution, or found guilty in a national court of bribery, with a view to ECAs either withholding support or applying enhanced due diligence (investigating the history, performance and value of a company before investing in it or extending financial support to it);
Require ECAs to inform national investigative authorities of any suspicion or sufficient evidence of bribery both before and after they have decided to support a company;
Apply enhanced due diligence and suspend an application if suspicion or sufficient evidence of bribery arises;
Suspend payments to a company and deny access to further support where there is sufficient evidence of bribery until an official investigation has been concluded; and
Apply all possible measures, such as suspending payment to a company, seeking compensation from it and debarring it from further support for a certain number of years, where there is a legal judgement of bribery.
In addition, the OECD Best Practices document suggests that ECAs should consider making it a prerequisite for official support that a company adhere to the OECD Guidelines for Multinational Enterprises,117 apply an anti corruption company code of conduct and have won contracts to be supported through a transparent procurement process.
The Best Practices document is a significant advance on the ECG's earlier Action Statement. If accepted by ECG members in full, it could lead to much higher standards on corruption in officially-supported exports. But the document will not be discussed by ECG members until April 2004, when some ECAs may well push for weaker measures.
The Best Practices document, however, is already weak in three areas. The first involves its suggestions concerning agents and commission payments. Commission payments to agents are a well-known route to disguise bribes. Given that most ECAs directly underwrite commission payments, it is essential that they have the highest standards of due diligence concerning them.
The Best Practices document, however, suggests that details of agents and commissions, such as the amount paid, services rendered, purpose of the commission and name of the agent, should be required only when the commission represents more than five per cent of a contract. It also suggests that ECAs should consider introducing a cap on the proportion of commission payments in a contract that they will support – a cap that Transparency International has recommended should be five per cent. This would certainly improve existing ECA practice. According to the OECD's 2002 survey, one-third of ECAs (11)118 do not currently require any details of agents' commissions and just one in five ECAs (6)119 apply any kind of ceiling on commissions.
Genuine best practice, however, would require ECAs to demand details of agents' commissions on all transactions, regardless of the percentage of the contract that they represent.120 More important than introducing a cap on commission payments would be to require ECAs to:
Ensure that the agents' commission represents value for money on genuine services provided; and
Establish a basic set of "red flags" for due diligence on agents' commissions (including not supporting commission payments if they are paid offshore, if the agent does not reside in the country where the project is taking place, or if the agent has little experience in the specific industry or has relatives in a government position).121
Australia's Export Finance and Insurance Corporation (EFIC) is ahead of all other ECAs in its due diligence in this area: it requires companies to provide, in addition to information about commission payments, a written declaration of any payment and incentives given to a third party each time ECA funds are received, detailing the amount, purpose and recipient of the payments.
A second area of weakness, which ECAs may well dispute in future negotiations on the Best Practices document, concerns company debarment. The threat of withdrawing future export credit support for a company for a set period of time is one of the most effective sanctions available against corporate bribery. As Kirstine Drew of the Trade Union Anti-Corruption Network UNICORN, puts it:
"debarring … imposes economic costs and introduces an economic disincentive. Advancing the case for, and challenging barriers to, debarring should be a key priority".122
The Best Practices document recommends debarring a company among its list of "all possible measures" to be applied when there is a legal judgement of bribery against a company. But nine ECAs123 say they cannot legally adopt this measure before giving support, while 13124 do not do so despite being able to when there is a legal judgement against a company.
Where support has already been given, 17 ECAs125 say they are not legally able to debar a company, while 10126 do not do so despite being able to. This is despite the fact that commentaries on the OECD anti-bribery Convention, which all members of the OECD's ECG Working Party have signed, specifically suggest that "exclusion from entitlement to public benefits" is an appropriate sanction when a company or individual is found guilty of bribery of a foreign public official.127
Moreover, the OECD's 1997 Revised Recommendations of the Council on Combating Bribery states that "member countries' laws and regulations should permit authorities to suspend from competition for public contracts enterprises determined to have bribed foreign public officials in contravention of that Member's national laws."128
Curiously, many European countries (including Germany, Italy, The Netherlands, Spain and the UK) have stated that they are not able legally to exclude companies from ECA support. In May 2000, however, the European Commission recommended that a new European public procurement directive currently under discussion include an obligation to exclude any company that has been convicted of corruption from tending for public contracts.129 At some point in the near future, therefore, European ECAs will probably have to review their legal position.
ECA unwillingness to impose the sanction of debarment on their domestic companies is illustrated by Canada's ECA, Export Development Canada (EDC). The EDC refused to debar the Canadian construction company, Acres, a frequent recipient of EDC support, after it had been convicted of bribery in a large-scale water project in Lesotho (see Box 4).
Although the EDC did not directly support Acres on the Lesotho project, its refusal is a clear breach of the spirit, if not the letter, of the OECD anti-bribery Convention. Another company, Germany's Lahmeyer, has also received a conviction (currently under appeal) of bribery in the Lesotho water project, while the French company, Spie Batignolles, is currently being prosecuted for bribery, and seven other European companies, including Italy's Impregilo and the UK's Balfour Beatty, also face possible prosecution.
How ECAs respond to bribery convictions in Lesotho, in particular, whether they debar any companies convicted, irrespective of whether they were direct recipients of official export credit support or not, will be a crucial test of their willingness to tackle bribery.
A final weakness of the Best Practices document, as Michael Wiehen of Transparency International pointed out to the OECD's Export Credit Group in November 2003, is that it does not address disclosure. ECAs are in most instances backed by public money; it is essential, therefore, that they operate to the highest standards of transparency.
Transparency International recommends that ECAs disclose publicly the name of applicants, amount applied for and country to which goods or services are to be sold at the time of application.130 At present, many ECAs do not reveal details of the projects they support; those that do usually disclose details only if the company consents.
Between 2001 and 2003, for instance, 62 per cent of companies supported by the German ECA, Hermes, did not consent to disclosure. In the UK, during the financial year 2002/3, three exporters refused consent for disclosure on guarantees that represented nearly one-quarter (23 per cent) of the total value of ECGD guarantees issued that year.
Besides disclosure of projects, ECAs should be encouraged, both through the OECD and at a national level, to make an annual disclosure of how many allegations of bribery they have received, and what action they have taken on them. Only if ECAs are more transparent in how they deal with bribery allegations can they be genuinely accountable to the public and the international community for their anti-corruption procedures.
Conclusion
ECAs are central to efforts to combat corporate bribery worldwide. They operate at the coalface of exporter behaviour abroad, and thus have enormous power to influence the companies they support. They have the power to determine the quality of investment that Southern countries receive and whether Southern countries will be saddled with debts for unviable or unproductive projects. They also have the power to influence whether companies will exacerbate corruption problems around the world, or be part of the solution.
In an era of increasing international commitments to eradicate corruption,131 ECAs can no longer afford to support their domestic businesses at any cost. They are slowly beginning to take note of their responsibilities, but it seems that only under sustained pressure from NGOs, Parliamentarians, the press and the public, both at a national and international level, will real and lasting changes come about. ECAs can and must be held accountable to those that help pay their bills: ordinary people in the North and in the South.
Notes and references
1 Transparency International, "Transparency International releases new Bribe Payers Index (BPI) 2002", press release, 14 May 2002.
2 Asian Development Bank, Anti-Corruption Policy: Description and Answers to Frequently Asked Questions, Manila, 1999, p.5.
3 The US has introduced a "Millennium Challenge Account", for instance, which will give aid only to countries that prove that they are fighting corruption and introducing market-friendly policies. The UK government has also announced a new source of funding for development, the International Finance Facility, which will be accompanied by "tough conditionality – [insisting] on corruption-free regimes that pursue stable, equitable and sustainable economic growth". See Brown, G., "An assault on poverty is vital too", The Guardian, 13 February 2003, p.22.
4 "The Short Arm of the Law", The Economist, 28 February 2002. The US government, as the only government that had legislation (the 1977 Foreign Corrupt Practices Act) actively prohibiting bribery of foreign public officials until the 1997 OECD anti-bribery Convention, has monitored bribery in international contracts on a regular basis for many years, not least to assess how much business it loses as a result of its legislation.
It produces an annual report, Battling International Bribery, which monitors other countries' compliance with the OECD Convention and includes a classified annex listing foreign companies about which the US government has received credible information that they have engaged in bribery.
5 Control Risks Group, Facing Up To Corruption–Survey Results 2002, London, 2002, p.5.
In July 2003, however, the US government reported that the number of contracts on which it had received reports of bribery had fallen to 40, the contracts worth $23 billion in total. But it concluded that it was too early to say whether this drop was a one-off dip from the annual average of 60 reports or a result of the OECD anti-corruption Convention. See US Department of Commerce, "Addressing the Challenges of International Bribery and Fair Competition, 2003", July 2003.
6 US Government, "Third Annual Report to Congress: Implementation of the OECD Anti-bribery Convention", 29 June 2001, http://www.usinfo.state.gov/topical/econ/group8/summit01/wwwh01062905.html.
The OECD Convention on Combating Bribery of Foreign Public Officials in International Business Transactions was signed by all 30 OECD countries as well as four non-OECD countries (Argentina, Brazil, Bulgaria and Chile) in 1997 and came into effect in February 1999 after six of the major OECD countries ratified it. The Convention now has 35 signatory countries (Slovenia signed in late 2001), of which 34 have ratified it.
The Organisation for Cooperation and Development (OECD) comprises 30 of the world's richest countries, including EU countries, the US, Japan, Australia, New Zealand, Mexico, the Czech Republic, Hungary, Poland and Korea. Based in Paris, with an annual budget of $200 million, the OECD calls itself a "club of like-minded countries" that believe in market economics and pluralistic democracy.
It provides a forum for discussion on economic and social policy issues for governments, as well as producing research, policy papers, and international treaties and agreements. See http://www.oecd.org/about/general.
7 Transparency International Bribe Payers Index 2002, Berlin, 14 May 2002.
8 The 1977 Foreign Corrupt Practices Act (FCPA) criminalises the payment of bribes to foreign government officials and political parties by US businesses. It requires companies to keep accurate and detailed accounts reflecting all transactions. But it specifically excludes facilitation payments.
9 Hellman, J., Jones, G. and Kaufmann, D., "Are Foreign Investors and Multinationals Engaging in Corrupt Practices in Transition Economies?" Transition, May-June-July 2000, pp.5-6.
10 Hellman, J., Jones, G. and Kaufmann, D., "Far from Home: Do Foreign Investors Import Higher Standards of Governance in Transition Economies?", World Bank, draft document, August 2002, p.16.
11 Ibid., p.4.
12 The Economist, op. cit. 4.
13 "No Baksheesh please, we're British", The Daily Telegraph, 11 February 2002.
14 Ibid.
15 For a full analysis of export credit agencies, see Hildyard, N., Snouts in the Trough: Export Credit Agencies, Corporate Welfare and Policy Incoherence, Corner House Briefing No. 14, June 1999, http://www.thecornerhouse.org.uk/briefing/14ecas.html See also http://www.ecawatch.org.
16 These risks include war, nationalisation/expropriation, a moratorium on external debt, break off in trade relations, foreign exchange shortages, the risk that the project will not be completed or is not commercially viable, insolvency of the buying institution, a refusal by the buying institution to pay, or importing government interference with the project.
They also include political risks such as civil disturbances or actions by overseas governments affecting performance of the contract, or political, economic or administrative events occurring abroad that prevent payment.
While the terms of loans supported by ECAs to developing countries are similar to commercial terms, ECAs generally provide cover for larger sums, longer periods and for higher risk countries than the private sector is willing to do. Like the private sector, they charge companies a premium, but premium charges have generally been low, and income from premiums has only ever covered a portion of the losses made by ECAs.
Historically, ECAs have operated at a loss, paying out far more in claims than what they have received in the form of premiums and recoveries on claims. Between 1982 and 1997, export credit agencies lost taxpayers from their respective countries a total of $64.5 billion.
Since 1995, however, ECAs have been slowly moving into the black and achieved a net operating surplus of $2.8 billion in 2001. The Subsidies and Counterveiling Measures (SCM) Agreement of the World Trade Organisation requires ECAs to break even in the long-term in order to eliminate any subsidy that their support might provide.
The 1978 OECD Export Credit Arrangement (see below) sets minimum premium rate benchmarks below which ECAs cannot charge (except for military equipment and agricultural products that are exempted from the agreement). Thus while ECAs still use taxpayers' money, they are less likely today to lose it, even though they are still providing subsidies in various ways (see Box 5). Moreover, many ECAs operate a "national interest account", which allows them to back projects with no regard to breaking even or even to normal underwriting criteria.
See S. Estrin, S. Powell, P. Bagci, S. Thornton, P. Goate, "The Economic Rationale for the Public Provision of Export Credit Insurance by ECGD: a report for the Export Credits Guarantee Department", National Economic Research Associates, April 2000, Appendix D; OECD, "2001 cashflow report from the Export Credit Group Members", http://www.oecd.org/pdf/M00038000/M00038847.pdf.
The OECD Export Credit Arrangement is an informal agreement among OECD members with export credit agencies that provides a framework for medium- to long-term officially-supported export credits. The Arrangement is intended to avoid an export credit race in which export credit agencies seek to provide the best possible terms for their domestic companies. It does this by setting minimum interest rates to be charged and maximum repayment periods, and by harmonising country classification. The Arrangement is policed through peer pressure and self-regulation. It has, however, subsequently been adopted in law via the EU and is therefore legally binding for EU countries.
17 Kohler, H., "Reforming the International Financial System", in The Berne Union 2001 Yearbook, February 2001.
18 Brown, V., "Looking to the future", The Berne Union Yearbook 2003, February 2003, p.5.
19 World Bank, Global Development Finance 2002, Chapter 4; OECD, "Officially supported export credits – levels of new flows and stocks", data for 1999 and 2000.
20 Figures from OECD DAC Statistics and US Treasury note on Multilateral Development Banks, http://www.ustreas.gov/omdb/tab9.pdf. The World Bank, for instance, makes $20-25 billion of new loan commitments a year.
21 World Bank and OECD, op. cit. 19.
22 There has been some change in the last few years, however, in response to heavy criticism from NGOs and because ECAs lagged far behind development banks such as the World Bank in their social and environmental guidelines. In July 2001, the OECD's Export Credit Group announced a set of principles for discouraging the use of official export credits for "unproductive" expenditure to Highly Indebted Poor Countries (HIPC) – defined as expenditure that does not contribute to social and economic development, poverty reduction or debt sustainability (although the definition and principles explicitly still allow expenditure on national security). OECD Export Credit Group members are now required to inform the group of all export credit transactions with HIPC countries that are monitored annually.
In December 2001, meanwhile, the OECD's Export Credit Group announced a set of proposals for common approaches to officially supported export credits and the environment to be implemented by ECAs in early 2002. These include proposals that projects should be screened for environmental impact and classified according to potential impact; that projects should be benchmarked against international standards such as those of the World Bank; and that there should be disclosure of information to relevant stakeholders.
The proposals have been criticised, however, as being too weak, too reliant on host country legislation and for not being binding. The US delegation to the OECD Export Credit Group voted against the proposals because it considered them to be too weak. See Coutts, S.,"The Catastrophe Market: Export Credit Agencies", ABC Radio National Background Briefing, 16 February 2003.
23 Frisch, D., "Export Credit Insurance and the Fight Against International Corruption", Transparency International Working Paper, 26 February 1999.
24 Wiehen, M., "TI Working Paper: OECD Working Party on Export Credits and Credit Guarantees", Informal Consultation in Paris, 16 November 2000.
25 There is considerable secrecy surrounding commission payments. Businesses rarely disclose such payments, or indeed company guidelines on commission payments, because they regard them as commercially confidential. Scandals over large commission payments in the Middle East, particularly for defence equipment, have led to most Middle Eastern countries introducing laws on disclosure of commission payments or, in the case of Bahrain, seeking to phase out commission payments altogether (www.ustr.gov/pdf/1999_gcc.pdf).
"Basic Rules" on combating extortion and bribery, drawn up by the International Chamber of Commerce (ICC) in 1996 as a means of self-regulation by international business, state that companies should ensure that "any payment made to any agent represents no more than an appropriate remuneration for legitimate services rendered", and that all such payments are recorded by the company (iccwbo.org/home/statements_rules/rules/1999/briberydoc99.asp).
An ICC manual on corruption and bribery, meanwhile, states that companies should beware of paying commissions in a third country, to a numbered bank account or to another person other than the agent, and of paying commissions either in advance of or immediately upon award of contract (Davies, M.N., "The Role of Agents and Sales Representatives", Chapter 4, Fighting Bribery: a corporate practices manual", International Chamber of Commerce, undated).
26 The Working Party on Export Credits and Credit Guarantees (ECG) is a subgroup of the OECD trade group focusing on and negotiating policy issues relating to OECD member country export credit agencies.
27 OECD Working Party on Export Credits and Credit Guarantees, "Responses to the 2002 Survey on Measures Taken to Combat Bribery in Officially Supported Export Credits – as of 30 April 2003", 21 May 2003, http://www.oecd.org/pdf/M00040000/M00040397.pdf.
28 Frisch, D., op. cit. 23.
29 Klein, N., "A chance to practice what we preach", The Toronto Star, 28 January 1999, quoted in Hildyard, N., op. cit. 15; Canada Asia Commentary, No.14, July 2000, Asia Pacific Foundation of Canada, http://www.asiapacific.ca/analysis/pubs/pdfs/cac14/pdf. BC Hydro subsequently sold its share in Raiwand at a significant loss.
30 Schuman, M., "Indonesia to pay reduced claim to US in long-disputed overseas insurance case", Wall Street Journal, 11 May 2001.
31 Giriprakash, K., "Financial Institutions pay RS 70 crore to US Exim", India Finance, 19 March 2002; PSIRU, "Export credit agency threaten to call in guarantees to Enron", PSIRU news item 4609, September 2001, http://www.psiru.org/news.
32 Taylor, A. and Nicholson, M., "Hubco seeks World Bank Intervention", Financial Times special report, 14 October 1998.
33 Fried, S. and Soentoro, T., "Export Credit Agency Finance in Indonesia: Ecological Destruction and Corruption", Environmental Defense and Bioforum, December 2000; Bosshard, P., Publicly Guaranteed Corruption: Corrupt Power Plant Projects and the Responsibility of Switzerland, http://www.eca-watch.org/bosshard7.html.
34 Wiehen, M., op. cit. 24.
35 See usinfo.state.gov/topical/econ/integrity and http://www.adb.org/Documents/Events/2003/Anticorruption? Corruption_Integrity/default.asp. The Global Forum on Fighting Corruption brings together government ministers responsible for controlling corruption and experts from all over the world. It was initiated largely by the US government. The first Forum was held in Washington, the third in May 2003 in Korea.
36 Final Declaration, Global Forum on Fighting Corruption and Safeguarding Integrity II, The Hague, 28-31 May 2001.
37 Stephens, M., "The Changing Role of Export Credit Agencies", IMF, 1999, Introduction.
The Export Credit Guarantees Department is a free-standing government department, which is not answerable to the UK Parliament directly, but rather indirectly through the Secretary of State for the Department of Trade and Industry.
38 In 2000/2001, that figure had increased to £5.6 billion ($9 billion), but for 2001/02 it dropped to £3.2 billion ($5 billion). Except where stated otherwise, currency conversions in this report were calculated according to April/May 2003 exchange rates.
39 Transparency International, op. cit. 1.
40 ECGD, Annual Report and Resource Accounts 2000/01, p.40.
Nearly 55 per cent of the ECGD's defence portfolio goes to the Middle East and 38 per cent to Asia. The bulk of military cover is for aircraft (58.2 per cent), vehicles (23 per cent) radar and radios (12 per cent) and ancillary equipment (6 per cent). See Hildyard, N., op. cit. 15.
41 Courtney, C., "Corruption in the Official Arms Trade", Transparency International, Policy Research Paper 001, April 2002, p.3; "Odd Industry Out", The Economist, 18 July 2002.
42 Bartlett, M., "The case against ECGD underwriting of arms sales", paper given at "Beyond Business Principles" Seminar on Export Credit Reform, House of Commons, 23 May 2002, http://www.thecornerhouse.org.uk/documents/subsidy/html.
43 The "Good Projects in Difficult Markets" scheme is for projects in countries for which the ECGD would not usually accept projects because of the risks of non-payment by the importing government in case of default. The scheme is primarily designed for projects in Africa, the Caspian Area and the Middle East and for those in the oil and gas, petrochemical, mining, telecommunications, and airport and port construction sectors.
Projects under this scheme must be financially viable, generate hard currency, use escrow accounts (special bank accounts in which money is held to pay for taxes, premium on insurance and other ongoing costs on time), and have majority private sector ownership. So far, UK company involvement in the Blue Stream Gas Pipeline between Russia and Turkey; in a £1.24 billion ($1.98 billion) Liquid Natural Gas Plant on Bonny Island in Nigeria; and in the construction of the Kotoka airport in Ghana has been funded under this scheme.
44 "Image and Reality: ECA Review", Project Finance, 1 November 2001, p.44.
45 Campaign Against the Arms Trade, "Memorandum submitted to the International Development Committee hearing on corruption", March 2001 (www.caat.org.uk/information/issues/corruption-submission-0900.php); Ingram, P., and Davis, I., The Subsidy Trap: British Government Financial Support for Arms Exports and the Defence Industry, Saferworld and the Oxford Research Group,July 2001, http://www.saferworld.co.uk/pubsubsidy.pdf.
46 "Millions risked on BAE Contract", The Guardian, 27 November 2003.
47 The Aid and Trade Provision – a tied aid scheme that started in 1977 and was run jointly by the Department of Trade and Industry and the Overseas Development Administration – was specifically aimed at supporting overseas aid projects with developmental value that were of particular commercial importance to the UK. It was abolished by the New Labour Government in 1997.
48 National Audit Office, "Pergau Hydro-Electric Project", October 1993, para 20, p.5.
49 Ibid, para 19, p.5l. The price first quoted by an Australian company for building the dam was £140-150 million ($223-240 million). The Balfour Beatty/Cementation International joint venture originally quoted for £200-300 million ($320-480 million) in 1988. By 1989, they had revised the contract proposal, first to £316 million ($503 million) and then, a couple of months later, to £397 million ($632 million). By 1991, the contract price had become £417 million ($664 million).
50 R v Secretary of State for Foreign Affairs ex parte World Development Movement [1995] 1 All ER 611, at 617e-620h.
51 Information taken from Chaterjee, P., "British aid for Malaysian Dam", World Rivers Review, 11 November 1993; and FIVAS (Association of International Water and Forest Studies), "Court Cases in Dam Projects", Norway, 1999, http://www.solidaritetshuset.org/fivas/rettsskr/nyrettsindex.htm; National Audit Office, "Pergau Hydro-Electric Project", October 1993.
52 Drummond, P.F.N., "Recent Export Credit Market Developments", IMF Working Paper, IMF, March 1997, p.9.
53 Information provided by the Berne Union, 26 November 2003.
54 In Transparency International's Corruption Perceptions Index for 2003, most of these countries come in the bottom half of the 133 countries surveyed. The Index ranks countries from 1 (the least corrupt) to 102 (the most corrupt) according to surveys that assess the perception of the degree of corruption in each country by business people, academics and risk analysts. The top country, which is perceived to be the least corrupt, has consistently been either Finland or Denmark. A country must have at least three surveys to draw on before it can be included in the list.
55 "China's Corruption Crackdown", 16 March 2003, http://www.friedlnet.com/news/03031602.html
56 Ibid.
57 "Turkey's corruption bill put at $150 billion", NTV MSNBC (Turkey), 1 July 2003
58 Hellman, J., Jones, G. and Kaufmann, D., op. cit. 10, p.21.
59 Trade and Industry Select Committee report, "The Future of the Export Credits Guarantee Department", 11 January 2000.
60 See BP Amoco Plc, Memorandum to International Development Committee's report "The Export Credits Guarantee Department – Developmental Issues", 30 November 1999; Trade and Industry Select Committee, Third Report, "The Future of the Export Credits Guarantee Department", 11 January 2000; Engineering Employers Federation, "Budget Representation to HM Treasury for 2001". For Corruption Perceptions Index, see Transparency International's press release, 13 September 2002.
61 Project Finance, op. cit. 44.
62 Sustainable Energy and Economy Network (SEEN), "Ex-Im Oil Dealings in Angola: Fuelling War, Poverty and Corruption," http://www.seen.org/pages/ifis/exim/angola.shtml (accessed 26 November 2003).
63 Klitgaard, R., "Subverting Corruption", Finance and Development, June 2000, Vol. 37, No. 2.
64 Gupta, S., Davoodi, H. and Alonso-Terme, R., "Does Corruption Affect Income Inequality and Poverty?" IMF Working Paper, May 1998.
65 Strombom, D., "Corruption in Procurement", USIA Economic Perspectives, November 1998; Asian Development Bank, op. cit. XX, Anti-Corruption Policy: Description and Answers to Frequently Asked Questions, Manila, Philippines, 1999.
66 quoted in Coté-Freeman, S., "False Economies", Developments, 4th quarter, 1999.
67 Nugent, N., "High cost of corruption in Philippines", BBC News, 6 December 2000, news.bbc.co.uk/1/hi/world/asia-pacific/1057716.stm.
68 The African Union, which comprises 53 African countries, was set up in 2001 to replace the Organisation of African Unity, and became operational in 2002. The Union is loosely modelled on the European Union and states that one of its main goals is to promote democratic principles and institutions, popular participation and good governance.
69 "African Union approves anti-corruption policy", Reuters, 19 September 2002.
70 "Shedding light on shady dealings", Business News Americas, 4 October 2002.
71 Brittan, S., "The Third Way is a temptation to corruption", Financial Times, 20 June 2002.
72 With increased privatisation of health and education services, however, the possibility that companies will pay bribes to win contracts in these sectors could well increase. The health and education sectors are by no means corruption free even when in state hands. But contracts tend to be smaller than in sectors such as construction, defence, and oil and gas; in these areas, the size of the contracts means that the addition of a few million dollars to cover the cost of a bribe is less likely to attract attention.
73 Tanzi, V. and Davoodi, H., Corruption, Public Investment and Growth, IMF Working Paper, October 1997.
74 For examples, see Box 3. on the KAFCO Fertiliser Complex in Bangladesh and Box 5 on the Dabhol Power Plant in India. See also Hawley, S., Turning a Blind Eye: Corruption and the UK Export Credits Guarantee Department, The Corner House, June 2003, http://www.thecornerhouse.org.uk/document/correcgd.html and http://www.thecornerhouse.org.uk/pdf/document/correcgd.pdf
75 OECD, "2001 cashflow report from the Export Credit Group Members", http://www.oecd.org/pdf/M00038000/M00038847.pdf.
76 Multilateral debt is owed to institutions such as the World Bank and the International Monetary Fund (IMF) or to regional development banks like the African Development Bank or Asian Development Bank. Bilateral debt is government-to-government debt. Private debt is owed to commercial banks and other private creditors. Multilateral and bilateral debt usually incurs far lower interest rates than other types of debt.
77 Kohler, H., op. cit. 17.
78 Much of the debt now owed to the ECGD has been incurred because of a lack of hard currency with which to repay British companies, debt that the ECGD has described as incurred as a result of political, rather than commercial, risk. Often overseas companies or governments have been able to repay British companies in local currency by depositing money into a local bank, only to run into the obstacle that the bank is unable to convert the local currency into sterling or US dollars. Export credit agency activity can thus lead to a balance of payments crisis for the borrowing country and macroeconomic instability. See Joyner, K., "Export Credit and Debt", unpublished report.
79 See Van Voorst, M., "Debt Creating Aspects of Export Credits", Eurodad, August 1998, http://www.eca-watch.org. See also Harman, J.A., Chair of US Export Import Bank (Ex-Im), "Post-Crisis World Economic Development: lessons learned and thoughts for reform", speech to World Economic Development Congress, 22 September 1999.
80 Stephens, M., "Export Credit Agencies, Trade Finance and South East Asia", IMF Working Paper, December 1998, p.36.
81 Joyner, K., op. cit. 78.
82 For an explanation of "unproductive expenditure", see footnote 22.
83 World Bank, op. cit. 19.
84 Ibid.
85 In 1999, the World Bank and IMF renamed structural adjustment programmes as Poverty Reduction and Growth Facility programmes. Under these programmes, countries must prove that they are implementing a poverty reduction strategy, as well as continuing structural reforms such as liberalisation and privatisation.
86 These countries are Benin, Bolivia, Burkina Faso, Mali, Mauritania, Mozambique, Tanzania and Uganda. While G7 countries committed themselves to 100 per cent debt cancellation for the poorest countries, overall debts have not been 100 per cent cancelled, but rather cancelled to a level that World Bank and IMF economists deem to be "sustainable" (150 per cent of exports).
In practice, this means that the World Bank and IMF will cancel only around 35 per cent of the debts owed to them by these countries. Countries receive this debt cancellation when they reach what is called "completion point" (that is, when they have fully proven that they have implemented structural reform and a poverty reduction programme).
When the HIPC Initiative was first introduced in 1996, however, 19 out of 38 countries were to have received substantial debt cancellation by the end of 2002. Now 24 countries of the 38 have reached "decision point" at which stage they receive interim debt relief and a commitment from the World Bank and IMF for fuller debt cancellation if they stay on track.
The HIPC Initiative has been heavily criticised for being too slow and too miserly. Critics state that World Bank and IMF estimates of "sustainable" debt levels are based on unrealistic forecasts that have not taken into account the impact of falling commodity prices and other global economic developments that are entirely beyond the control of the HIPC countries.
(This criticism has been acknowledged by the Operations Evaluation Department of the World Bank.) See Jubilee Research press release, "Ethiopian Prime Minister says HIPC is failing", 5 March 2003; World Bank Operations Evaluation Department, "OED Review of the HIPC Initiative", OED Reach, 24 February 2003.
87 Evans, H., "Debt Relief for the Poorest Countries: why did it take so long?" Development Policy Review, September 1999.
88 Bribery has also become more sophisticated. Companies now are as likely to pay for the medical or educational expenses of a relative, or lend the company credit card to the foreign public official as to make a direct payment.
89 Interviews that the author conducted with various senior law enforcement officials in the UK in the autumn of 2002 regarding enforcement of the UK law on bribery confirmed that such cases are not high priority because of the expense involved in launching an investigation and the fear that the chances of prosecution are low.
90 Response of the United States, Questions Concerning Phase 2 [of OECD Convention on Bribery – monitoring], http://www.usdoj.gov/criminal/fraud/fcpa/phaseII.htm.
91 Goel, R., "Anti-Corruption Measures at Export Development Canada", Independent Study Course, 22 April 2002, p.2. In 1988, amendments to the FCPA made under the Reagan administration weakened its force by raising the threshold for prosecution and redefining facilitation payments in a looser way.
The fact that no other country had similar legislation has also effectively undermined political will by successive administrations to enforce the FCPA with much rigour.
Ironically, US actions may be exacerbating the need perceived by companies based elsewhere in the world to bribe. US companies are also able to rely on the US government exerting heavy political pressure to win contracts for them. In some instances, the US has threatened to sever diplomatic links with a country and even development aid if it does not award a contract to a US company.
In 1995, the US government threatened to cut off aid to Mozambique if its government did not award a contract to Enron for constructing a natural gas pipeline (Clifford, M., and Engardio, P., "Enron hasn't made many friends in the Third World", Business Week, 12 February 2001). In Uganda in 1999, the US Secretary for Trade, Denis William, warned that US-Ugandan relations would be damaged if legislation that would enable a US company to build a dam in the country was not enacted (Nganda, S., "Who reaps from new power law", The Monitor, 29 September 2000).
There is some suggestion that some European and Asian companies feel that the only way they can compete against this political pressure is to resort to bribery. See "Laws fail to halt international business bribery", Financial Times, 15 October 2002.
92 The term "foreign official" is meant to include anyone holding a "legislative, administrative or judicial post in a foreign country" as well as anyone in public sector companies and international organisations. Bribery is prohibited not just in procuring orders but also in regulatory proceedings (including those involving environmental permits), tax and customs matters, and judicial proceedings. The Convention also requires governments to:
— ensure proper punishment for bribery of a foreign official (including prison sentences and fines);
— tighten accounting and auditing requirements by prohibiting "the establishment of off-the-book accounts, the making of off-the-books or inadequately-identified transactions, the recording of non-existent expenditures, the entry of liabilities with incorrect identification of their object, as well as the use of false documents by companies … for the purpose of bribing foreign public officials or of hiding such bribery" (OECD Convention, article 8.1)
— provide for international legal cooperation, including extradition of guilty parties;
— take steps to end tax deductibility for illicit payments.
93 Transparency International, op. cit. 1.
94 Eigen, P., "Anti-bribery convention needs support", Letter to the Editor, Financial Times, 17 October 2002. The top emerging market countries are Brazil, China, India, Indonesia, Mexico, Poland, South Africa, South Korea, Taiwan and Turkey.
95 Transparency International, op. cit. 1.
96 The OECD Convention is accompanied by two stages of monitoring that are carried out by "peer" review. Phase 1 monitoring assesses whether the legislation passed in each country to implement the Convention was adequate. By the end of 2002, all 31 countries that had introduced legislation had been reviewed, three countries (Brazil, Chile and Turkey) had yet to put such legislation in place, and Slovenia was yet to be reviewed.
The UK's initial stance that its existing corruption legislation was sufficient to implement the Convention was heavily criticised in this review process, leading to the hasty inclusion of clauses prohibiting bribery of foreign public officials in the 2001 Anti-Terrorism, Crime and Security Act, which came into effect on 14 February 2002. Phase 2 of monitoring, which began in November 2001, assesses enforcement of the implementing legislation.
97 The Economist, op. cit. 4.
98 In the UK, companies can be found guilty under the law of conspiracy of "conspiring to make corrupt payments". Juries are able to infer a shared corrupt intention between an agent or subsidiary and the company. But it is exceptionally hard for the prosecution to provide hard evidence of such a shared intention.
(See Herbert Smith lawyers, "Bribery and Corruption: Oiling the Wheels: Addressing Bribery Overseas in UK and US Legislation", Power Economics, 30 April 2002). Under the US Foreign Corrupt Practices Act, meanwhile, a US business can be prosecuted for bribery carried out by a third party on its behalf only if it can be proved that the company might reasonably have known that the third party was going to make a corrupt payment. That knowledge is exceptionally hard to prove if the company denies it vigorously enough.
99 Bray, J., "Beyond Compliance: Corruption as a Business Risk", paper presented to conference on Fighting Corruption in Developing Countries and Emerging Countries: the role of the private sector, Washington, February 1999.
100 OECD Directorate for Financial, Fiscal and Enterprise Affairs, Questionnaires on bribery acts in relation to foreign political parties, party officers and candidates, and on the role of foreign subsidiaries, 20 September 2001.
101 Friends Ivory and Sime, "Governance of Bribery and Corruption: A survey of current practice", February 2002, http://www.friendsis.com/uploadFiles/Area%20of%20Engagement%20-%20Bribery%20%20Corruption 20Report%20Feb%2002.pdf. 33% of companies did not respond at all to the survey.
102 Bray, J., op. cit. 99.
103 Action Statement on Bribery and Officially Supported Export Credits, OECD Working Party on Export Credits and Credit Guarantees, December 2000, http://www.oecd.org/EN/about/0,,EN-about-355-10-no-no-no-0,00.html. Prior to this and in response to the OECD Convention on Combating Bribery, the ECG had agreed since January 1998 to exchange information by surveying members' procedures to combat bribery in export credit transactions. This survey was updated following the ECG's Action Statement.
104 OECD Working Party on Export Credits and Credit Guarantees, "Responses to the 2002 Survey on Measures Taken to Combat Bribery in Officially Supported Export Credits – As of 31 January 2003", 10 February 2003, http://www.oecd.org/pdf/M00038000/M00038795.pdf. This survey is a working document and is continually being updated.
105 For an excellent and detailed analysis of the survey, see Drew, K., "Working Party on Export Credits and Credit Guarantees. Responses to the 2002 Survey on Measures Taken to Combat Bribery in Officially Supported Export Credits – As of 3rd October 2003", UNICORN, forthcoming (December 2003).
106 The full list is: Italy, Japan (JBIC), Japan (NEXI), Korea (KEIC), Poland, Slovak Republic, Switzerland, Turkey and the UK.
107 The full list is: Japan (JBIC), Korea (KEIC), Korea (Eximbank), Poland, Slovak Republic, Switzerland, Turkey, UK and the US.
108 Belgium, Czech Republic, Denmark, Finland, France, Italy, Japan (JBIC), Japan (NEXI), Korea (KEIC), Korea (Eximbank), Luxembourg, Mexico, New Zealand, Poland, Slovak Republic, Spain, Sweden, Switzerland, Turkey, the UK and the US.
109 Australia, Belgium, Canada, Czech Republic, France, Greece, Korea (KEIC), Korea (Eximbank), Luxembourg, Mexico, Poland, Slovak Republic, Spain, Switzerland, Turkey and UK.
110 Austria, Belgium, Canada, Finland, Germany, Korea (KEIC), Luxembourg, Poland, Slovak Republic, Sweden, Switzerland and Turkey.
111 Australia reported that it had sought clarification from exporters on more than one occasion when there were "inconsistencies between declarations and payments"; France withheld support for a specific transaction due to suspicion of bribery; Germany reported receiving a few allegations and investigating them but found insufficient evidence to take any further measures; the UK notified investigative authorities of one suspicion of bribery; and the US notified investigative authorities and sought recourse in one case of sufficient evidence of bribery.
112 High Level Panel of the Trans-Atlantic Environmental Dialogue, Brussels, May 2000, quoted in "Export Credit Agencies Explained", ECA-Watch, http://www.eca-watch.org. This view is clearly reflected in a statement by the Minister for Trade, Richard Caborn, to the UK Parliament during a November 2000 House of Commons debate: "I understand and share the concern of business that the ECGD's policy and process for handling sensitive cases should not get ahead of other ECAs" (Hansard, 2 November 2000, House of Commons Debate, Column 267WH, Export Credits Guarantee Department).
113 The Guardian, op. cit. 46.
114 "BAE accused of arms deal slush fund", The Guardian, 11 September 2003.
115 The Guardian, op. cit. 46.
116 In 1998, the World Bank set up a sanctions committee to investigate cases of corruption by companies involved in bidding for or carrying out a World Bank-backed contract. The Sanctions Committee meets regularly to review investigations and to debar firms found guilty. It also publishes a comprehensive list of debarred firms, "The World Bank Listing of Ineligible Firms". In December 2002, there were 78 companies on this list, 36 of them British. See http://www.worldbank/org/html/opr/procure/debarr.html.
117 The OECD Guidelines for Multinational Enterprises are recommendations from governments to multinational enterprises operating in or from OECD member countries, plus Argentina, Brazil and Chile. They provide voluntary principles and standards for responsible business conduct in a variety of areas including employment and industrial relations, human rights, environment, information disclosure, competition, taxation, and science and technology. See http://www.oecd.org/document/58/0,2340,en_2649_34889_2349370_1_1_1_1,00.html
118 Canada, Germany, Hungary (MEHIB), Hungary (Eximbank), Italy, Japan (NEXI), Korea (KEIC), Korea (Eximbank), Mexico, Poland and Sweden.
119 The six that do apply ceilings are: Canada (10 per cent), Italy (5 per cent) New Zealand (decided case by case), Slovak Republic (judged according to standard practice in particular markets), Spain (5 per cent) and the US (determined according to whether they represent regular fees for services provided).
120 See Note from NGOs to the Working Party on Export Credits and Credit Guarantees on "Best Practices to Deter and Combat Bribery in Officially Supported Export Credits," 30 October 2003; and Wiehen, M., "Implementation of the ECG's Action Statement of December 2000 on Export Credit Support: Comments on Best Practices Proposals", presentation by Transparency International to the ECG, 4 November 2003.
121 See Transparent Agents and Contracting Entities (TRACE), The TRACE Standard: Doing Business with Intermediaries Internationally, 2002, pp.14-15; International Chamber of Commerce, Fighting Bribery: A Corporate Practices Manual, Chapter Four: "The role of agents and sales representatives", undated.
122 Drew, K., op. cit. 105, p.18.
123 Austria, Czech Republic, Finland, Germany, Italy, Netherlands, Slovak Republic, Spain and the UK.
124 Canada, France, Japan (JBIC), Japan (NEXI), Korea (KEIC), Korea (Eximbank), Mexico, Norway, Sweden, Switzerland, Turkey and the US. The US response to the survey is curious given that, under its new mandate of June 2002, Ex-Im, is required to hold a list of and debar for three years all companies that have violated the 1977 Foreign Corrupt Practices Act or other named legislation.
125 Australia, Belgium, Czech Republic, France, Germany, Greece, Hungary (MEHIB), Hungary (Eximbank), Italy, Japan (JBIC), Luxembourg, Netherlands, Poland, Slovak Republic, Spain, Sweden, and the UK.
126 Canada, France, Japan (NEXI), Korea (KEIC), Korea (Eximbank), Mexico, Norway, Switzerland, Turkey and the US.
127 OECD, "Convention on Combating Bribery of Foreign Public Officials in International Business Transactions", Commentaries on Article 3, para 24.
128 Revised Recommendation of the Council on Combating Bribery in International Business Transactions, Adopted by the Council on 23 May 1997, article IV, ii.
129 Commission of the European Communities, "Communication from the Commission to the Council, the European Parliament and the European Economic and Social Committee on a Comprehensive EU Policy Against Corruption", Brussels, 28 May 2003, p.17.
130 Wiehen, M., op. cit. 120.
131 In December 2003, the latest such commitment, the UN Convention Against Corruption, will be signed, coming into effect once it has been ratified by 30 countries.
End Note
This briefing was written by Dr Susan Hawley, a research consultant who has been working on issues of corruption for several years with The Corner House. It is an edited extract of her report, Turning a Blind Eye: Corruption and the UK Export Credits Guarantee Department, published in June 2003 by The Corner House. Printed paper copies also available. Dr. Hawley is the author of Exporting Corruption: Privatisation, Multinationals and Bribery, Corner House Briefing 19, June 2000.
---
http://edition.cnn.com/ASIANOW/time/asia/magazine/1999/990823/indonesia1.html
Who Guards the Guards?
TIME Asia story, AUGUST 23-30, 1999 VOL. 154 NO. 7/8
By ERIC ELLIS Singapore
The organization created to clean up corporate Indonesia is itself tainted by a corruption scandal
Every time Christovita Wiloto sits down at his computer, the 30-year-old banker is reminded of how tough his job is. His screensaver depicts hungry sharks circling their prey–a wry metaphor for the Indonesian Bank Restructuring Agency. Until recently, IBRA was a rare fish in Indonesia, an institution seemingly free of corruption and symbolic of a new, more professional Indonesian way of doing business. Its team of savvy young lawyers and bankers was re-shaping the country's shattered economy with a patriotic probity that won admiration at home and abroad. "We pride ourselves on our integrity," Wiloto says. "If we don't have integrity and the confidence of the people, then what do we have?"
That question took on a poignant significance last week following embarrassing revelations of a backroom deal that smacked of the crony culture IBRA aims to cleanse. IBRA deputy chairman Pande Lubis was suspended from duties after being accused of helping siphon funds from an institution under his care, PT Bank Bali. The money–some $77 million–ended up at PT Era Giat Prima, a company controlled by a senior official in the ruling Golkar party.
The 59-year-old Lubis, an associate of senior Golkar officials, including President B.J. Habibie, allegedly arranged a cash transfer from Bank Bali, a bank under IBRA's care, to another stricken bank via "intermediaries." That middlemen should even be present in an everyday interbank transaction was strange enough. But when a Jakarta banking analyst, Pradjoto, revealed that a huge "commission" for the transfer was paid to a company linked to Setya Novanto, Golkar's deputy treasurer, the implication was clear–IBRA funds may have financed Golkar's recent parliamentary election campaign. The party insists it is innocent. "It was a pure business deal which Golkar has nothing to do with," says party chairman Akbar Tanjung. "We are ready to be investigated."
The disclosures unsettled international investors, who had hoped that IBRA would lead Indonesia's economic renaissance. The rupiah lost 12% of its value last week, the Jakarta stock market half that. Meanwhile, work inside IBRA has been paralyzed by a series of investigations into the affair. IBRA's apparent stumble gives ammunition to unscrupulous businessmen whose cosy cartels were threatened by the agency's previous work. It's also a sad reminder for Indonesians of how hard it is to rid corruption from their country's rotten corporate culture.
This isn't how things were meant to be. After it was set up in early 1998 as a condition of a $42 billion International Monetary Fund bailout, IBRA earned the respect of many skeptics as proof that real change was underway. The IMF was pleased, too, calling IBRA's job–to get bankrupt Indonesian banks back on their feet–a "life and death matter" for the economy.
If it were a company, IBRA would easily be Indonesia's biggest. It controls $85 billion in assets–20% of the country's GDP–and not just banks, but also holdings pledged for bad loans: major stakes in businesses like Indofood, the world's largest noodle manufacturer, carmakers, hotels and property–even Suharto friend Bob Hasan's private plane. And it's all for sale, with the pressure to raise funds intensifying as Indonesia's next budget draws nearer.
IBRA has an Indonesians-first divestment policy though few buyers at home, which would make it a happy hunting ground for foreigners–if they could trust the system. But not many foreign deals have been concluded–one of the biggest so far is Standard Chartered Bank's conditional purchase of a stake in Bank Bali in April. Foreign investors complain IBRA doesn't move fast enough, while some Indonesians accuse the agency of selling national treasures.
Still, the agency seemed to be getting some good work done. On Aug. 2, IBRA's 18 months of hard work paid off with the national debut of Bank Mandiri, a superbank of 530 branches hewn from four failures. Mandiri's snazzy outlets might look like Scandinavian furniture stores, but its real achievement is less visible: only one director of the four original banks sits on Mandiri's board.
Ironically, it was a new transparency in the system that unearthed the scandal. Standard Chartered's auditors were poring over Bank Bali's books when they discovered the $77 million hole. IBRA deputy chairman Arwin Rasyid admits the agency faces "huge pressure from influential politicians. With the wealth and assets we're holding, no wonder many parties try eagerly to take advantage." The sharks on Christovita Wiloto's screensaver are real. Arwin says the Bank Bali affair "is an acid test of IBRA's professionalism." But in an Indonesia desperate for change, there's a lot more at stake than reputations.
---
https://www.sc.com/en/sustainability/performance-and-policies/impact-reports/indonesia-report.html
SC's impact in Indonesia
Although we have a small presence in Indonesia, we have a deep history there, with our first office established in 1863.
Although our presence in the country is relatively small compared with its population and size, we have one of the longest histories of any bank operating in Indonesia.
Our impact
Through direct, indirect and induced impacts, we generated a total of 1,029,000 jobs in the Indonesian economy in 2009 – that's 0.9% of Indonesia's entire workforce
We supported 0.8% of Indonesia's GDP in 2009, mostly through our bank financing schemes
We provide financing to support Indonesian trade, to help connect Indonesia with world markets: in 2009 we processed over 38,000 trade transactions, valued at USD9.8 billion
We support efforts to build sustainable business in Indonesia, committing to environmental targets and implementing stringent measures to tackle financial crime.
Read our impact report https://www.sc.com/en/resources/global-en/pdf/Research/Indonesia_social_and_economic_impact_study.pdf
https://www.sc.com/en/resources/global-en/pdf/impact_reports/Indonesia-impact-report-graphic-summary.pdf
What next?
We're aiming to create long term value for our shareholders, to support our clients and make a positive contribution to the broader community.
The findings of this study also provided us with ideas for how to stimulate sustainable economic development going forward.
For example, the report highlights ways in which we can work more effectively with corporate borrowers to help them strengthen their competitiveness in world markets. Our corporate financing reaches a wide range of sectors in the Indonesian economy, helping to facilitate imports and exports, and indirectly impacting areas of the Indonesian market we wouldn't otherwise have access to.
By offering trade finance and services that support Indonesian companies, as they seek to explore foreign markets, we can help support and promote economic growth.
About our report
We commissioned this report to gain an understanding of our economic impact in Indonesia. It's part of a series of studies that have been commissioned to help us understand how our presence in specific markets has had an impact on their economies.
We hope that its findings will help to inform our future strategy, both in Indonesia and elsewhere.
---
http://www.corpwatch.org/article.php?id=14571
Mud and the Minister: A Tale of Woe in Java
by Anton Foek, Special to CorpWatch
July 20th, 2007

cartoon by Khalil Bendib
It was midnight when the earth exploded in Sidoardjo in East Java, Indonesia, sending a torrent of burning hot mud pouring from the earth's inner depths. Fadjariawan and Ibu Aisyah Sukantowere were in bed when a dull rumbling noise awoke them. The 35-year-old taxi driver and his wife took little notice at first since the area's many active volcanoes are prone to ominous noises. But when their neighbors came screaming to their doorstep, they joined the panicked flight to safer ground, grabbing only their 8-year-old daughter Afira and a few possessions.
They were lucky to have escaped what turned out to be a man-made rather than a natural disaster.
The May 29, 2006 blowout of the volcano Lusi (short for Lumpur Sidoardjo) unleashed more than 1 million cubic meters of liquid mud that inundated four villages, killing almost 100 people, and sending almost 12,000 villagers for medical treatment, some for burns, and many more from the toxic effects of hydrogen sulfide gas. The river of mud destroyed lives and livelihoods, permanently displacing at least 11,000 people and closing schools, factories, mosques, churches, and many shops in the area. The subsequent explosion of a gas pipeline that collapsed under the pressure from the mud stream killed 11 more victims.
"Now we sit here," said Fadjariawan from the makeshift tent in which his family lives. "We are trying to get in touch with the government and with the company. With anybody that might help to get us out of this situation, for it looks like we live in hell."
He believes that he has no more influence with the bureaucrats, politicians and executives who have the power to salvage his family than he did with the rushing mud that savaged their lives.
Indonesia's minister for social welfare at the time, Aburizal Bakrie, first said the volcano was a "natural disaster" caused by a small earthquake that had shaken the area a few days before the mud blowout. But Bakrie, whose family firm controls the oil and gas company PT Lapindo Brantas, had reason to cling to this explanation. His company had been drilling for gas in the area of the blowout.
Company Disappears
At the time of the blowout, PT Lapindo-Brantas was a subsidiary of PT Energi Mega Persada, or EMP, part of the Bakrie Group and the holding company of PT Lapindo-Brantas. EMP owns a 50 percent share, Medco Energi International has 32 percent, and Santos has 18 percent.
A month after the disaster, and following a visit from Indonesia's vice president, Jusuf Kalla, Bakrie accepted some responsibility on behalf of Lapindo, after the vice president and Energy and Natural Resources Minister Punomo Yusgiantoro criticized the company for incompetence in its handling of the Sidoardjo distaster. In November Lapindo agreed to pay $106 million toward the clean up.
But Lusi's cost to the economy, the environment and the populace is mounting as scientists and engineers have failed to staunch the small volcano that sits 30 miles south of Surabaya, the second largest city in Indonesia, with over two million inhabitants.
Faced with clear evidence that it was responsible, and escalating liabilities, Lapindo took another track.
Four months after Lusi blew, PT Lapindo-Brantas ceased to exist. It was sold for $2 to Lyte Limited, registered on the offshore island of Jersey. Lyte is solely owned by the Bakrie Group and was soon renamed Bakrie Oil & Gas. According to the New York Times, "Energi Mega Persada, had said in an official securities filing that it was selling Lapindo because of the huge costs it faced in cleaning up after the mud flow, and it was better to use its assets for its other oil and gas projects."
Some now fear that the company Bakrie Oil & Gas will go bankrupt, making environmental restoration and compensation to the victims impossible, as the rest of the Bakrie empire has been careful to remain legally separate. Asked by Tempo magazine in October 2006 if "the Lapindo mud problem [is] affecting the Bakrie businesses," Anindya Bakrie, the oldest son of the minister, a 32-year-old Stanford MBA graduate, answered ambiguously, "Thankfully, no. Yet we are responsible for all that has happened. However, the other Bakrie companies should not be held responsible for the Lapindo problem."
When questioned directly if the eruption was Lapindo's fault, Bakrie hedged: "Lapindo is a contractor, not the proprietor of the oil and gas field. The contractor is tied to a revenue-sharing agreement with the government. So, if we incur losses, should Lapindo be the only one to bear the burden? We want some clarification. Otherwise, should Bakrie Telecom build a tower at volcanic Mount Merapi and it erupts, it will be responsible [for the catastrophe]."
Government Ties Helped Weather Previous Crisis
Shifting responsibility to the government is an interesting tactic, given that the two biggest shareholders in Lapindo — Bakrie and Medco — have senior political positions. This intertwining of business and politics is a common feature of Indonesian life. Aburizal Bakrie, the minister, shares ownership of the Bakrie Group with his younger brothers. He served as company chief executive until he became the country's chief economic minister in 2004. After a cabinet reshuffle in 2005, he was appointed coordinating minister for People's Welfare.
Medco Energi, the second biggest shareholder in Lapindo, was founded in 1994 by Arifin Panigoro, one of Indonesia's 40 richest men, with a net worth of $815 million. The Medco website lists him as "successively, a legislator, a Presidential Advisor to the National Business Development Council and deputy chairman of the Executive Board of the Indonesian Democratic Party of Struggle (PDIP)." Medco Group is currently headed by Arfin's brother, Himli Panigoro, a trained geologist.
Although the businesses suffered serious financial setbacks during the Asian economic crisis of the 1990s, a restructured management, capital and share ownership, and a close friendship with the Suharto family have helped it make a comeback.
Since then, Lapindo has become active in agriculture, real estate, trade, shipping, banking, construction, insurance, manufacturing, media and mining. Their current holdings include the PT Bakrie plantations, Bakrie Kaisei, Bakrie Electronics, the Bali Nirwana Resort, and a 20 percent share in Arutmin coal in East Kalimantan.
Its telecommunications venture is developing Indonesia's cellular service, offering cut-price rates all over the archipelago, to a promising market of 16,000 islands with 200 million inhabitants. It is also active in another mega-project, a $1.2 billion gas pipeline from East Kalimantan to Central Java.
After the Lusi disaster the group is trying to project a new image, focusing on its core business, and attempting to lure overseas rather than local investors. "The family now puts themselves at the same level as other investors, it's just that they have more shares in each Bakrie company," a company spokesperson says.
Scientists Weigh In
While the Bakrie family distances itself financially and legally from Lapindo, scientists hold the drilling company responsible for the blowout.
"The (drilling) well had reached a depth of over 3,000 meters when three different mud flows started," a United Nations report concluded. "The first and largest flow started on 29 May 2006 and is situated at 200 meters southwest of the drilling well." Within a few days two smaller flows erupted but were stopped, but the larger one continued.
The flow now averages between "7,000 and 150,000 cubic meters (245,000 and 5.25 million cubic feet, respectively) of mud every day and … will continue for many months and possibly years to come," a report published in the magazine of the Geological Society of America, GSA Today concluded.
After studying the area on the ground and through satellite imagery, scientific and engineering studies ruled out the earthquake as the cause of the disaster. The GSA Today, and U.N. reports, as well as an investigation by British scientists, all lay the blame fully and squarely on Lapindo, Bakrie's company.
They concluded that the blowout of the mud volcano was not so much an accident as the predictable result of incompetence, negligence, or both. British scientists cited in New Scientist magazine called the seepage of mud and water a preventable hazard.
Since it is not unusual for mud volcanoes to result from drilling operations, international companies warned Lapindo years ago to take extra care when drilling in the geologically unstable region. According to Dr. Eddy Soedjono and Dr. Agnes Tuti, researchers at the nearby Surabaya University, the company could have averted the disaster by protecting the drilling hole with a steel casing.
British scientist Richard Davies agrees: "It is standard industry procedure that this kind of drilling requires the use of steel casing to support the borehole and protect against the pressure of fluids such as water, oil or gas," he told New Scientist.
"[Lapindo] ignored the warnings," said Soedjono. "The company was fined $360 million by the government, but appealed as they deny their responsibility, arguing that since it is a natural disaster and not man-made, the government, not the company should take care of the victims. While the quarreling is continuing the people suffer."
The toxic mud from the drilling blowout is devastating agriculture and fishing industries and polluting the environment with increased salinity and mercury. A layer of mud, rising 20 meters high in the worst hit places and covering rooftops, is growing daily around the center mouth of the eruption. Researchers fear that much of the 25 square mile area around the current mud-pool will ultimately collapse.
Clean Up and Compensation
Today, both the government and the company have been ineffective in either helping victims or dealing with the mud flow — despite the efforts of a presidential and national disaster relief team from Jakarta that has taken over most rooms at Surabaya's luxurious Hotel Somerset.
Government efforts to divert or bottle up the mudflow have failed. In February and March, engineers dropped around 800 half-ton-each concrete balls linked to steel cables into the mouth of the eruption. The plan failed twice, as did the construction of emergency embankments and dykes that the mud soon breached, burying more homes.
In May, near the one-year anniversary of the disaster, Indonesian and Japanese engineers pitched an ambitious plan to President Susilo Bambang Yudhoyono to build a 15-story-high concrete dam around the mud volcano at a cost of $70 million.
Another scheme underway is using heavy equipment to divert the mud into pipes that eventually expel it into the Porong River seven miles away. Engineers had hoped the river would be strong enough to transport the mud to the Java Sea 50 miles upstream. But hundreds of dead fish are turning up in the river and fishermen are claiming that their livelihoods are threatened.
The Bakrie Group has announced that it will not cancel the Lusi project, but will probably support local philanthropy through a foundation modeled on those formed in the United States by the Ford, Gates and Rockefeller families, where the company management is legally distinct from the foundation trustees.
Meanwhile various government, corporate and citizen groups have tossed out figures about how much compensation should be paid and to whom, and how that compares to what has actually been handed out. In December 2006, Yudhoyono ordered Lapindo to pay 3.8 trillion rupiah ($421 million) in compensation and costs related to the mudflow. Some officials estimate that the costs could be double that amount. But Yudhoyono did not say whether Australia-based Santos and Medco Energi would have to share the burden.
According to an October 2006 Jakarta Post article: "All of the costs will reportedly be borne by Lapindo, whose general manager, Imam Agustino, said the company would allocate US$140 million to cover all expenses. Lapindo claims to have already spent $70 million as of mid-September on operational costs and in compensation to victims. Each affected family receives Rp 300,000 ($30) in monthly meal allowances and Rp 2 million ($221) to rent a house for two years. It remains unclear how Lapindo determined the amount of the payments, or if it will offer more money in the future to help the families restart their lives."
Lapindo says it is only partially responsible, should not have to cover the full costs, and insists that it has paid out some $300,000 for lost homes. But many locals say they have received nothing but a distribution of three meals a day, which invariably consists of nasi goreng — fried rice — with fish or chicken and vegetables.
"We are not beggars, we just ask for our rights," Sudarto, a refugee living in a Porong market, told AFP, reacting to a company offer to pay some victims 20 percent of the value of their home and lands. Sudarto and the other 3,200 victims in Porong want Lapindo to buy their land so they can rebuild elsewhere.
As fresh hot mud spreads daily, the number of volcano refugees mounts, with many forced to live in homemade tents or in refugee camps set up in covered markets. When a similar levee broke recently at Besuki, a small town with 5,000 inhabitants, the houses filled slowly but surely with unstoppable mud.
Protests Ignored
Back at Fadjariawan's tent, a continuously shifting cast of strangers and friends drops in to discuss the situation. Some prepare for a hastily organized mass demonstration in Surabaya, the district capital. They will go there on their motorbikes to ask relief from their desperate living conditions and try to pressure the local government, the company and central authorities in Jakarta to do the right thing.
From time to time groups of angry, desperate residents visit the offices of Lapindo that lie abandoned halfway between Surabaya and Sidoardjo. Security guards stand vigil over the empty building as protesters demand satisfaction, answers, compensation. A meal is not enough — what about homes, jobs, schools, churches, ask some. "What about our life? " requests one brochure published by the protestors. Why, ask some protestors, doesn't Lapindo take full responsibility?
Recently, the company tried to placate the continuous protests by ordering their spokesperson, Asip, to distribute a brochure highlighting the lighter side of mudflows. The brochure compares Lusi to a sexy and very well-dressed young woman: fun to watch and talk to. It also informs the public that mud volcanoes are all over the world, even in the U.S., and geologists have fascinating stories to tell about them.
There is also a photo display showing enthusiastic tourists viewing the disaster. The headline says: "When the mud lake becomes an attraction."
Victims can also watch a 13-episode soap opera on local television financed by Lapindo. It is the love story about a young man and a woman on the run for the mudflow who fall in love. Awi Setiawan, the director, describes it as a real human-interest story that will grab the audience "by the balls."
Future Looks Muddy
Today, Fadjariawan, Ibu Aisyah Sukanto, and eight-year-old Afira live under a blue plastic tarpaulin, pitched between railroad tracks and a highway. It is furnished with a few mattresses, a fan, a television, and some small pots and pans. The family motorbike sits out front not far from the gutter from which they draw water for washing the clothes drying in the hot air.
Fadjariawan says that the fried rice from Lapindo is not even sufficient nutrition. Some people are showing symptoms including hair loss and skin rashes that could be caused by malnourishment or the lingering effects of the poisonous hydrosulfide released with the mud stream. The effects of the low levels of mercury released have yet to be assessed.
Exhaling fragrant smoke from clove-flavored kretek cigarettes, he recalls the blowout and counts himself and his family as lucky to have survived. One family he knows did not react quickly enough. Their daughter is now in a hospital with severe burns. "Fresh mud is temperature hot," he says, "and is able to cause some nasty burns." Experts put the surface temperature at more than 200 degrees Fahrenheit.
It takes about ten minutes to travel by motorbike to where the town center and Fadjariawan's house once stood. Surveying the devastation, his eyes fill with tears he does not wipe away; his voice is thick with emotion. The stench of rotten gas is almost unbearable.
"Please go tell [Lapindo] we want cash and carry," he tells this reporter. "You go tell them. Maybe they'll listen to you. Please. Please."
This article was made possible by a generous grant from the Hurd Foundation.
---
http://www.corpwatch.org/article.php?id=14941
Burying Indonesia's Millions: The Legacy of Suharto
by Andreas Harsono, Special to CorpWatch
February 15th, 2008
Former Indonesian ruler Suharto died last month a very wealthy man. In 1999, a year after he stepped down as Indonesia's second president, Time magazine reported his wealth at US$15 billion.
"Not bad for a man whose presidential salary was $1,764 a month when he left office," the magazine reported.
And not bad for a peasant boy born in 1921 in Kemusuk, a small Javanese village, during Dutch colonial control. Suharto's route to power and wealth was through the military. In 1954, he took a new job in Semarang, on the north coast of Java, only a three-hour drive from his military base in Jogjakarta. It thrust the 33-year-old Javanese officer into a totally different world.
Before the 1954 promotion, Suharto had been a field commander. Now, as head of the Diponegoro military command in Semarang, his immediate job was not to lead military operations, but to feed the thousands of troops under him. His new division consisted of an assortment of thugs and soldiers, bandits and militias. And like most post-independence armies, it was poorly funded.
If Suharto was to succeed in the new Indonesia that was emerging after World War II, he would have to find ways to keep the army in food and equipment. He looked to the example of his wife, Siti Hartinah. Although she came from Javanese aristocracy, she was supporting the family, which already had three young children, with the small garment trade she had started.
Suharto, too, turned to business — mainly smuggling such consumer goods as sugar and rice between Singapore and Java. He defended running a business out of the army as essential to feeding his men.
Key to his operations from the start were two men who would remain his business associates for almost half a century. Suharto's tie to Liem Sioe Liong, a Fujian-born Chinese merchant who had migrated to Java in 1938, was to become one of the most important alliances in his New Order regime. Suharto also befriended sportsman-cum-businessman Bob Hasan, whose godfather was an army general.
The relationships were mutually beneficial. Suharto used his troops and position to protect the lucrative smuggling; Liem and Hasan helped supply the troops and provide Suharto with business opportunities.
According to George J. Aditjondro, a corruption researcher who spent two decades tracing the Suhartos' fortune, Suharto basically built his "business model" in the city of Semarang and gradually expanded it, enlisting other officers and businessmen along the way.
In 1956-1957, his Diponegoro operations came crashing down. Suharto was found guilty of smuggling, and army head Colonel Abdul Harris Nasution tried to remove him. But Bob Hasan's godfather, Colonel Gatot Subroto, defended his protégé. Army headquarters defused the scandal by sending Suharto to an officer-training program in Bandung, in West Java.
Within two years, he bounced back, won another promotion, and took command of the Kostrad army reserve in Jakarta. The problem of supplying troops remained the same, as did Suharto's solution of choice. He bought his business partners along with him to Jakarta.
Suharto's political career took another turn on September 30, 1965, when hundreds of army officers kidnapped and killed several generals. Suharto knew of the plan in advance since most of the kidnappers were his Diponegoro colleagues. They reportedly planned to bring the generals, including Nasution, who had allegedly planned a coup, to face President Sukarno.
The next day, Suharto decided to move against his former colleagues. Blaming the communists, his troops began a slow purge against Sukarno, Indonesia's first president. The ensuing maelstrom of violence killed three million people between October 1965 and March 1966, according to one of his officers, Major General Sarwo Edhie Wibowo.
By 1968, at 47 years old, Suharto had emerged as Indonesia's number one man. He sidelined Sukarno and ruled the country with an iron fist for the next 30 years.
Human Rights
Suharto has been accused of a wide variety of human rights abuses. In 1975, he ordered his troops to invade East Timor. The estimated death toll included up to 200,000 East Timorese, 100,000 in West Papua, and tens of thousands more in Aceh, Lampung, Tanjung Priok, West Kalimantan and elsewhere. Even while partnered with Liem and other Chinese tycoons, he systematically discriminated against the Chinese minority in Indonesia. The East Timor Action Network, a New York-based human rights group, called Suharto, "one of the worst mass murderers of the 20th century."
In his official biography, Suharto admitted that in 1983-1984 he had ordered "mysterious shooters" to kill between 2,000 and 3,000 thugs, thieves and robbers. This "shock therapy," as Suharto called the killings, earned him the nickname "Gali Pelarian Kemusuk" or "The Thug from Kemusuk."
Joining Thuggery and Profits
But Suharto was no ordinary thug. He was a business-minded one. Between 1971 and 1972, he and Liem set up giant wheat flour manufacturing plants. PT Bogasari Flour Mills, the foundation of Indofood, is now the world's largest instant noodle manufacturer. Liem also set up Bank Central Asia, one of Indonesia's largest private banks, in which Suharto's children owned shares.
Throughout his rule, Suharto has been implicated in systemic corruption and cronyism that distorted Indonesia's economy. When the economy boomed in the 1970s, along with increased oil prices, Suharto ordered his U.S.-trained economic ministers to issue regulations that included deducting small amounts of money from the salaries of civil servants for charity. The "donation" was automatically channeled to his Supersemar Foundation and Dakab Foundation and some of the funds did help the poor, provide student scholarships and build mosques. Suharto's Dharmais Foundation established one of the biggest cancer hospitals in Jakarta.
But from the 1980s, the recipients of the charity also included Suharto and his cronies who invested the money in dozens of companies. Later, his economic ministers issued regulations that granted monopolies to favored companies. Liem won government contracts to supply wheat flour and cloves. Hasan won millions of forest concessions and won the nickname "Raja Hutan" or "King of the Jungle."
George Aditjondro, who has tracked the family's fortune, wrote that Suharto established at least 40 foundations since the 1950s. The family owned shares in large companies, including in the cement and fertilizer industries, toll roads and oil palm plantations.
In the late 1980s, when Suharto's six children came of age, they joined the business, helped by "Uncle Liem" and "Uncle Bob." Hasan joined with Suharto's eldest son, Sigit Harjojudanto, to set up PT Nusantara Ampera Bhakti, a holding company in mining and telecommunications. Supersemar, Dharmais and Dakab also own shares.
The middle son, Bambang Trihatmodjo, established ties with the army-owned Kartika Eka Paksi Foundation, and shared ownership with Hasan in his international timber corporations. Hasan's paper mill, PT Kiani Lestari, received funds from Suharto's foundations. The youngest son, Hutomo Mandala Putra, also linked up with a Hasan operation, Sempati Airlines. When Suharto's wife died in 1995, "Uncle Bob" became Suharto's main advisor on the children's businesses.
Demands For Prosecution
By the time Suharto finally stepped down from power in May 1998, he was facing street protests and the Asian economic crisis. The value of the Indonesian rupiah against the American dollar fell from 2,300 to 10,000. Many civil society organizations demanded that his successors prosecute Suharto and his cronies for criminal corruption.
M. Fadjroel Rachman, a former political prisoner who campaigned for prosecuting the Suhartos, said that the government should take over the Suhartos' fortune. Rachman especially targetted the former president's six children and one grandchild: Siti Hardiyanti Rukmana, Sigit Harjojudanto, Bambang Trihatmodjo, Siti Hediati Harijadi, Hutomo Mandala Putra, Siti Hutami Endang Hadiningsih and Ari Harjo Wibowo. Ari is Sigit Harjojudanto's son, and Suharto's eldest grandchild.
The family was protected not only by its vast wealth, but also by the network of cronies that also benefited from the Suharto fortune. Michael Backman, a researcher and business analyst in Asia, once calculated the Suhartos owned 1,247 companies. A May 1998 Asian Wall Street Journal article reported that these companies were owned by at least 20 different conglomerates, including Liem's Salim Group and Hasan's Kiani Lestari Group. Time magazine researched land ownerships and reported the Suharto family, on its own or through corporate entities, controlled some 3.6 million hectares of real estate in Indonesia — an area larger than Belgium. That includes 100,000 square meters of prime office space in Jakarta and nearly 40 per cent of the entire East Timor.
No one knows how exactly much wealth the Suhartos accumulated. Family lawyers and children repeatedly denied allegations of vast wealth and Sofyan Wanandi, a businessman once closed to Suharto, said that the family had lost much of its fortune because of mismanagement and the weakened rupiah.
When Time magazine estimated the Suhartos' wealth at US$15 billion — of which $9 billion had been transferred from Switzerland to a nominee bank account in Austria — Suharto denied the report. He insisted that he had no bank deposits abroad and owned only 19 hectares of land plus $2.4 million in savings.
In 1999, Suharto filed a lawsuit against Time magazine for defamation. After a nearly a decade of legal battles, Indonesia's Supreme Court ordered Time to pay $106 million in damages. Time and its reporters refused to pay.
A family lawyer, Juan Felix Tampubolon, told the London-based Financial Times that he had no idea how rich the Suharto children were. "Yes the children have companies but, as far as I know, these are legal," he said. "All the accusations are merely that. There are newspaper clippings but no proof."
Nonetheless, in 2004, Transparency International, an anti-corruption watchdog, named Suharto the world's greatest ever kleptocrat and put his fortune at up to $35 billion. The United Nations and the World Bank quoted this research when they launched an international campaign last year to help governments recoup state assets stolen by previous regimes.
Efforts To Regain The Wealth
Over the years there have been repeated efforts to recoup the money that critics claim Suharto stole from his country. In 2007, President Susilo Bambang Yudhoyono's administration filed a civil suit for US$1.54 billion against Suharto and one of the seven major foundations he established. State prosecutors alleged he had stolen $440 million from the government.
But even from beyond the grave, Suharto wields influence and loyalty. When he died in January at 86, President Yudhoyono immediately cancelled a scheduled appearance at a UN conference on retaking states' stolen assets. Instead, he went to the Suhartos' mausoleum to preside over the patriarch's burial ceremony. Like most Indonesian leaders, Yudhoyono was a Suharto crony. And like his predecessors in office since 1989 — B.J. Habibie, Abdurrahman Wahid, and Megawati Sukarnoputri — he was unlikely to be able to retake the stolen assets.
Vice President Jusuf Kalla, who repeatedly asked for a pardon for Suharto, owned businesses that thrived during the Suharto rule, according to Rachman. Kalla is currently chairman of the Golkar Party whose chief patron was Suharto.
Last year Kalla tried to protect Suharto's youngest son, Hutomo Mandala Putra, after his money was frozen in a BNP Paribas account in the popular offshore haven of Guernsey, UK. Yudhoyono and Kalla are only two of Suharto's many cronies still in power. And hundreds, perhaps thousands, of military officers, politicians and business leaders remain loyal to the family.
But critics like George Aditjondro and Fadjroel Rachman doubt that the country's leaders have the political will to follow the money trail. Retaking the stolen assets, said Rachman, will take place only "when the young leaders of Indonesia replace the Suhartoists or the old leaders like SBY, JK and their generation."Suharto and most of his circle escaped unscathed and rich. Suharto was never prosecuted. The public reason was that in 1999 doctors declared him too unhealthy to stand trial. But critics say the real reason is that successive administrations are still highly influenced by Suharto's henchmen and cronies.
Only one family member, Hutomo Mandala Putra, nicknamed Tommy, was prosecuted for corruption. He was convicted but acquitted on appeal. He is now facing a civil suit as part of a government bid to recover millions of dollars from Garnet Investment Limited that has been frozen by BNP Paribas. Tommy also spent four years behind bars for hiring hitmen to kill Supreme Court Judge Syafiuddin Kartasasmita. The judge had convicted Tommy for corruption and illegal possession of weapons. Hasan spent three years in prison for causing a US$244 million loss to the Indonesian government through a fraudulent forest-mapping project in the early 1990s.
The military's involvement in business also continues, prompting critics to ask if they are businessmen with weapons or soldiers with check books. In June 2006, New York-based Human Rights Watch published a 126-page report, "Too High a Price: The Human Rights Cost of the Indonesian Military's Economic Activities," describing how the Indonesian military raises money outside the government budget through a sprawling network of legal and illegal businesses. Working with many business partners, the military has provided paid services, marked up military purchases, and invested in hundreds of companies.
Today Suharto is dead, Liem is living in Singapore, and Hasan is semi-retired in Jakarta where he plays golf. But the business model the three partners built in Semarang in the 1950s endures and still forms the pillars of the Indonesian economy. Whether or not anyone has the will or ability to undermine this corrupt and intertwined edifice is a question that is crucial to Indonesia's future.
Andreas Harsono is a journalist based in Jakarta, currently writing his book "From Sabang to Merauke: Debunking the Myth of Indonesian Nationalism."
---
http://www.corpwatch.org/article.php?id=15831
Alstom Officials Paid Bribes To Win Indonesian Coal Contracts
by Pratap Chatterjee, CorpWatch Blog
April 22nd, 2013

Tarahan coal power plant. Photo: Syamsurrizal Mukhtar. Used with permission.
Alstom, a French engineering company, has been accused of bribing Indonesian officials to win a lucrative contract to build coal power plans in Sumatra. Frederic Pierucci, a French employee of the company, was arrested and David Rothschild, a U.S. employee, has pled guilty.
Perusahaan Listrik Negara (PLN), the state-owned electricity company, awarded a $118.26 million contract to Alstom and Marubeni of Japan in 2004 to supply and install boilers at the 200 megawatt Tarahan power plant in Lampung in southern Sumatra. Pierucci and Rothschild allegedly conspired to pay bribes to PLN executives as well as to Izederik Emir Moeis, a member of the Indonesian parliament from the Partai Demokrasi Indonesia Perjuangan (Democratic Party of Struggle).
"The charges allege that, in order to conceal the bribes, the defendants retained two consultants purportedly to provide legitimate consulting services on behalf of the power company and its subsidiaries in connection with the Tarahan project," the U.S. Department of Justice says in a press release. "In reality, however, the primary purpose for hiring the consultants was allegedly to use the consultants to pay bribes to Indonesian officials."
Last year the Corruption Eradication Commission (KPK) in Jakarta revealed that Emir spent some of the $300,000 that he alleged to have received on "adult entertainment" in Paris. "I was in Paris and invited to a dinner at Lido restaurant – the most well known restaurant on Champs Elysees, all tourists go there," Emir admitted to Indonesian reporters. "I drank wine and smoked a cigar with them (Alstom officials), that's all. I cannot even recall their identities now."
Emir has been accused of corruption several times – in 2006 he was alleged to have received 200 million rupiah ($22,500) for his role in the procurement of medical equipment to handle the bird flu epidemic. And in 2010, court hearings revealed that Emir had asked another politician to give out 9.8 billion rupiah ($1.02 million) in a vote-buying scandal.
Alstom has also been accused of paying bribes in the past. In 2011 the company paid out €31 million ($40 million) to the Swiss government for three cases involving contracts in Latvia, Malaysia and Tunisia. The company was accused of "failing to meet the standards for an international group employing over 75,000 people" and "corporate negligence."
Pierucci, who worked as vice president of global sales for the U.S. subsidiary of Alstom, was arrested last week at New York's John F Kennedy airport and charged by the U.S. Department of Justice with conspiring to violate the Foreign Corrupt Practices Act (FCPA) while David Rothschild, a former vice president of sales for the U.S. subsidiary of Alstom, pled guilty last November to one count of conspiracy.
Separately Eddie Widiono Suwondho, the former president director of PLN at the time the bribes were paid out, was sentenced last March to five years in jail for selecting PT Netway Utama to provide a computerized customer information system without proper competition, resulting in estimated losses of 46 billion rupiah.
bribing Indonesian officials to win a lucrative contract to build coal power plans in Sumatra http://www.justice.gov/opa/pr/2013/April/13-crm-434.html
a $118.26 million contract to Alstom and Marubeni of Japan in 2004 to supply and install boilers at the 200 megawatt Tarahan power plant in Lampung http://www.marubeni.com/news/2004/040726e.html
bribes to PLN executives as well as to Izederik Emir Moeis, a member of the Indonesian parliament http://www.theindonesiatoday.com/joomla-pages-iii/categories-list/61-law-photo/law-photo/325-emir-moeis-named-graft-suspect-in-alstom-related-project.html
I drank wine and smoked a cigar with them (Alstom officials), that's all. http://www.thejakartapost.com/news/2012/07/28/emir-enjoyed-wine-entertainment-paris.html
"failing to meet the standards for an international group employing over 75,000 people" and "corporate negligence." http://www.ft.com/intl/cms/s/0/1cd17286-1508-11e1-b9b8-00144feabdc0.html
sentenced last March to five years in jail for selecting PT Netway Utama to provide a computerized customer information system without proper competition http://www.thejakartapost.com/news/2006/09/28/kppu-fines-netway-utama-rp-1-billion.html
---
https://www.theguardian.com/business/2014/aug/20/standard-chartered-fined-300m-money-laundering-compliance
Standard Chartered fined $300m by US financial watchdog
Dominic Rushe in New York @dominicru
Wednesday 20 August 2014 08.07 BST
https://i.guim.co.uk/img/static/sys-images/Guardian/Pix/pictures/2014/5/18/1400429025496/-Standard-Chartered-share-009.jpg?w=620&q=55&auto=format&usm=12&fit=max&s=ac3edecdd80483da9d9be5a5fa51d209
Standard Chartered have been fined $300m for lapses in its compliance after the Iran money-laundering scandal. Photograph: Kevin Lam/Reuters
Further penalty imposed for failing to tackle compliance problems following $340m fine in 2012 over money-laundering scandal
Standard Chartered has agreed to pay $300m over lapses in its anti-money-laundering procedures, the New York State Department of Financial Services (DFS) has announced.
The settlement comes almost exactly two years after the British bank paid a $340m fine to the DFS after it was accused of scheming with Iran to hide from US authorities billions of pounds worth of transactions.
The latest payment follows the bank's failure to tackle problems with its anti-money laundering compliance that the New York regulator required following the 2012 settlement.
"If a bank fails to live up to its commitments, there should be consequences. That is particularly true in an area as serious as anti-money-laundering compliance, which is vital to helping prevent terrorism and vile human rights abuses," said Benjamin Lawsky, superintendent of the DFS.
Lawsky alleged the British lender failed to catch millions of higher-risk transactions that should have triggered further investigation. He said "a significant amount" of the potentially high-risk transactions the bank failed to detect originated from its Hong Kong subsidiary (SCB Hong Kong) and branches in the United Arab Emirates (SCB UAE), among others.
As well as the monetary penalty the bank agreed to keep on for a further two years an independent compliance monitor appointed by the regulator and to make enhancements to the transaction surveillance system at its New York branch. It will also suspend dollar clearing operations for high-risk retail business clients of SCB Hong Kong and start abandoning high-risk small and medium business clients at SCB UAE.
The New York branch will not, without the prior approval of the DFS, open a US dollar demand deposit account for any customer who does not already have such an account there.
Standard Chartered settled with Lawsky in 2012 after he released a scathing report that accused a unit of the bank of leaving the American financial system susceptible to terrorists and "drug kingpins". The $340m fine was part of a $667m settlement with other regulators over breaches of US sanctions on Iran.
Lawsky had accused the bank of helping Iran launder about $250bn, keeping false records and handling lucrative wire transfers for Iranian clients.
The report found that one Standard Chartered executive caustically dismissed concerns from a US colleague about dealings with Iran, one of a number of countries under American sanction.
"You fucking Americans. Who are you to tell us, the rest of the world, that we're not going to deal with Iranians," Lawsky's report quoted the banker as saying.
That fine was a particular embarrassment for Standard Chartered – which is based in London but best known for its banking services in Asia and Africa – as its management had weeks earlier emphasised that it had a more conservative, "boring" culture than some rivals.
The bank strongly rejected Lawsky's portrayal of its activities, which sent its share price and management into a tailspin. In August 2012, chief executive Peter Sands agreed to settle the charges while insisting that the bank had committed only minor breaches of the rules.
Announcing quarterly results this month, the bank warned it faced further US fines, saying Lawsky had uncovered "certain issues" with its efforts to block money laundering following the 2012 agreement.
The alleged lapse in anti-money laundering controls was detected by Ellen Zimiles, the independent monitor installed as part of the 2012 settlement. According to the DFS the bank's New York office had developed a transaction monitoring system, the SCB Rulebook, designed to alert the New York branch to unusual transaction patterns that would require further investigation.
But when Zimiles, an authority on anti-money laundering programmes at Navigant Consulting, gathered information and attempted to test the SCB Rulebook she found it contained numerous errors and other problems.
As a result, said the DFS, SCB failed to identify high-risk transactions for further review. "SCB failed to detect these problems because of a lack of adequate testing both before and after implementation of the transaction monitoring system, and failed to adequately audit the transaction monitoring system."
In a statement the bank said it "accepts responsibility for and regrets the deficiencies in the anti-money laundering transaction surveillance system at its New York branch. The group has already begun extensive remediation efforts and is committed to completing these with utmost urgency."
31 Oct 2014 Inquiry by US authorities sees Standard Chartered shares slide
https://www.theguardian.com/business/2014/oct/30/standard-chartered-share-price-slump-iran-us-inquiry
28 Oct 2014 Standard Chartered shares fall after new profits warning
https://www.theguardian.com/business/2014/oct/28/standard-chartered-shares-sink-profits-warning
20 Aug 2014 FTSE dips on rate rise concerns but Standard Chartered shrugs off US fine
https://www.theguardian.com/business/marketforceslive/2014/aug/20/ftse-dips-rate-rise-standard-chartered-fine
8 Aug 2014 Standard Chartered executive locks horns with US regulators, again
https://www.theguardian.com/business/blog/2014/aug/07/standard-chartered-us-regulator-money-laundering
7 Aug 2014 Standard Chartered director says bankers are being treated like criminals
https://www.theguardian.com/business/2014/aug/07/standard-chartered-director-bankers-treated-like-criminals
7 Aug 2014 Standard Chartered faces fresh US fines over money laundering rule breach
https://www.theguardian.com/business/2014/aug/06/standard-chartered-us-fines-money-laundering-rule-breach
3 Aug 2014 Standard Chartered and HSBC – it's that international twosome again
https://www.theguardian.com/business/2014/aug/03/standard-chartered-hsbc-uk-banks
---
The most damning bribery allegations from the bombshell case against FIFA
Tony Manfred Sports, May. 28, 2015, 5:01 AM
The US Department of Justice arrested nine FIFA officials and five sports marketing executives on bribery and corruption charges in a dramatic raid in Zurich on Wednesday.
The indictment alleges corporate executives paid bribes and kickbacks to FIFA officials in exchange for the media and marketing rights to tournaments in North and South America.
According to the DOJ, most of the major continental tournaments in the Concacaf (North America) and CONMEBOL (South America) regions in the last 20 years were associated with bribery.
In a statement, Attorney General Loretta Lynch called FIFA's alleged corruption "rampant, systemic, and deep-rooted."
At 164 pages, the indictment depicts a system where soccer officials would rise to power, sell media and marketing rights to certain tournaments to marketing companies, and then solicit bribes from people associated with those companies every time a new tournament rolled around. It also contains some allegations related to the 2010 World Cup and 2011 FIFA presidential election.
Here are the most damning allegations:
The sports marketing company Datisa allegedly agreed to pay $110 million in bribes to CONCACAF and CONMEBOL officials for four Copa America tournaments between 2015 and 2019, including the 2016 Copa America Centenario (which will take place in the US and include North American teams).
According to the DOJ, Datisa – a new company jointly owned by three existing sports marketing groups from across the region – agreed to pay $20 million in bribes to 11 CONMEBOL officials for each edition of the tournament.
The indictment claims, "Each $20 million payment was to be divided among the bribe recipients as follows: $3 million to each of the 'top' three CONMEBOL officials (the president of the confederation and the presidents of the Brazilian and Argentinian federations); $1.5 million to each of the seven other CONMEBOL federation presidents; and $500,000 to an eleventh CONMEBOL official."
More from the indictment:
Former Concacaf president Jack Warner allegedly bought a condo in Miami in 2005 with money from a Concacaf-affiliated fund that was partially supported by FIFA's Financial Assistance Programme.
Warner organized a special meeting of Caribbean soccer officials in Trinidad and Tobago before the FIFA presidential election in 2011. At the meeting, FIFA presidential candidate Mohamed Bin Hammam (identified in the indictment as Co-Conspirator #7) talked to the meeting and said he wanted their support. After the meeting, Warner allegedly told the officials they could pick up a "gift" at the hotel's conference room later. In the conference room, the indictment alleges, was an envelope filled with $40,000 for each official provided by Bin Hammam.
After agreeing to sell the rights to the 1993, 1995, and 1997 Copa Americas to the company Traffic Brazil, former CONMEBOL president Nicolás Leoz allegedly refused to show up at a ceremony to sign the contract. In a meeting afterward, the DOJ says "he did not think it fair that he did not also make money" and solicited a six-figure bribe from Traffic founder Jose Hawilla (identified as Co-Conspirator #2 in the indictment).
Leoz took bribes from Hawilla until the company lost the Copa America rights in 2011, the DOJ alleges, by which time his payments had ballooned to the seven figures.
Hawilla allegedly paid the Argentinian football federation "tens of millions of dollars per edition of the Copa America" in exchange for Argentina guaranteeing to use their best players.
Jack Warner was one of three executive committee members who accepted a $10 million payment on the behalf of the Caribbean Football Union from the South African bid committee to "support the African diaspora," according to the indictment, before the vote for the 2010 World Cup. Warner allegedly diverted some of the money to himself, and paid fellow Concacaf executive Chuck Blazer (identified as Co-Conspirator #1) $750,000 million.
Before that, Warner allegedly once instructed a family member to fly to Paris, pick up a briefcase full of $10,000 stacks of money provided by a South African bid committee official, and then fly back to Trinidad and Tobago a few hours later.
Harwilla pleaded guilty to racketeering conspiracy, wire fraud conspiracy, money laundering conspiracy, and obstruction of justice and agreed to forfeit $151 million, according to the DOJ. Blazer and Warner's two sons also pleaded guilty to corruption charges.
Traffic Sports USA, Inc., and Traffic Sports International, Inc. pleaded guilty to wire fraud conspiracy.
In a statement to the Trinidad Daily Express, Warner said, "I have been afforded no due process and I have not even been questioned in this matter. I reiterate that I am innocent of any charges."
A FIFA spokesperson welcomed the DOJ's investigation, saying it was a "good day" for FIFA. Their full statement:
FIFA welcomes actions that can help contribute to rooting out any wrongdoing in football. We understand that today's actions by the Swiss Federal Office of Justice on behalf of the US authorities and the Swiss Office of the Attorney General (initiated by FIFA through the submission of the file on the 2018/2022 FIFA World Cup bidding process) relate to different matters.
Firstly, the arrest of six individuals this morning in Zurich concerns investigations by the US Attorney's Office for the Eastern District of the State of New York. The Swiss authorities, acting on behalf of their US counterparts, arrested the individuals for activities carried out in relation with CONCACAF and CONMEBOL business.
The second instance follows FIFA's initiative of presenting the file on the 2018/2022 FIFA World Cup™ bidding process to the Swiss Office of the Attorney General in November 2014. The authorities are taking the opportunity of the FIFA Congress to interview those FIFA Executive Committee members who are not Swiss residents who voted back in 2010 and are still in office.
Today, the Swiss Office of the Attorney General announced that it has opened criminal proceedings against persons unknown in relation to the 2018/2022 FIFA World Cup™ bidding process. FIFA is fully cooperating with the investigation and is supporting the collection of evidence in this regard. As noted by the Swiss authorities, this collection of evidence is being carried out on a cooperative basis.
We are pleased to see that the investigation is being energetically pursued for the good of football and believe that it will help to reinforce measures that FIFA has already taken.
Read the entire indictment for yourself here.
http://www.justice.gov/opa/file/450211/download
---
http://uk.businessinsider.com/big-banks-could-be-dragged-into-the-fifa-bribery-scandal-2015-5?IR=T
Some of the world's biggest banks could be dragged into the FIFA bribery scandal
Oscar Williams-Grut, May 28, 2015, 12:21 PM
Nobody has come out of the FIFA bribery scandal looking good, but one group that has been overlooked could soon find itself in the spotlight: banks.
The US Department of Justice's 164-page indictment names a string of the world's biggest lenders that reportedly held accounts that were used to pay and transfer bribes around the world.
They include Barclays, JPMorgan Chase, Bank of America, HSBC, Citibank, Standard Chartered, and UBS. Huge sums, often in the hundreds of thousands and sometimes millions, were transferred to and from accounts held at these banks, according to the indictment.
Bank of America, Barclays, HSBC, Standard Chartered, and JPMorgan all declined requests to comment from Business Insider.
Citibank told Business Insider: "We have been cooperating with the Justice Department during their investigation."
We've reached out to UBS for comment and will update when we hear back.
The DOJ writes in its indictment that football officials involved in the bribery scandal "frequently engaged in banking and investment activities with United States financial institutions" and "relied heavily on the United States financial system."
The defendants and their co-conspirators made "use of various mechanisms, including trusted intermediaries, bankers, financial advisers, and currency dealers, to make and facilitate the making of illicit payments."
The Financial Times reports that Kelly Currie, acting US attorney for the eastern district of New York, is investigating whether the banks knew they were facilitating bribe payments. If she thinks they did, the banking industry could be dragged into yet another scandal.
It wouldn't be the first time a big bank has been rapped for this type of thing. HSBC had to pay a blockbuster $1.91 billion (£1.24 billion) fine for money laundering in 2012, involving the transfer of drug money out of Mexico.
The US Department of Justice's 164-page indictment
http://www.justice.gov/opa/file/450211/download
---
Standard Chartered Private Equity invests $52m in Crystal Jade
Joji Thomas Philip, June 25, 2015
Standard Chartered Private Equity (SCPE) Thursday announced it had invested $52 million Crystal Jade Group Holdings, that operates over 100 outlets ranging from fine dining, casual and specialty restaurants to bakeries across the Asia Pacific region with a primary focus in Singapore, Hong Kong and Mainland China.
Crystal Jade in turn is a portfolio company of Singapore-based private equity firm L Capital Asia that is sponsored by LVMH Moët Hennessy Louis Vuitton. L Capital Asia had acquired around 90 per cent stake in his Chinese restaurant group Crystal Jade for around $100 million last year.
Standard Chartered Private Equity said the investment will primarily go towards funding the growth of Crystal Jade's existing network of outlets across Asia, as well as the expansion of its footprint internationally. In October 2014, Standard Chartered Private Equity Limited had acquired 3.8% stake in the Thai Union Frozen Products (TUF), Thailand's leading processor and exporter of canned and frozen seafood products.
Ravi Thakran, Managing Partner of L Capital Asia, said: "We have had a successful history of creating value on other assets with SCPE and warmly welcome them as our co-investors in Crystal Jade. Their investment will further strengthen the resources available to allow full exploitation of the tremendous growth opportunity for Crystal Jade."
Nainesh Jaisingh, Global Co-Head of Private Equity at SCPE, said: "Crystal Jade is an exciting business, with a strong Asian brand and significant potential across Standard Chartered's footprint. We are delighted to join L Capital Asia – with whom we have had a very successful association – and look forward to building a great company together."
SCPE acquires 3.8% of Thai frozen food giant TUF http://www.dealstreetasia.com/stories/scpe-acquires-3-8-of-thai-frozen-food-giant-tuf-515/
Navis Capital to buy Singapore's Super Peking Duck restaurant chain http://www.dealstreetasia.com/stories/navis-capital-to-buy-singapores-super-peking-duck-restaurant-chain-7428/
L Capital Asia invests $20m in Asiaray Media http://www.dealstreetasia.com/stories/l-capital-asia-invests-20m-asiaray-media-1935/
http://www.4-traders.com/STANDARD-CHARTERED-PLC-4003394/news/Standard-Chartered–Private-Equity-invests-USD52m-in-L-Capital-Asias-Crystal-Jade-Group-20595417/
---
MAXpower gets equity investment from Standard Chartered PE, completes $282m financing
Vincencia NLS, June 26, 2015:
Southeast Asia based gas-to-power specialist MAXpower Group Pte Ltd, has completed a $282 million financing on June 12th. It included a $60 million structured equity investment from Standard Chartered Private Equity and a $222 million debt refinancing arranged by Standard Chartered Bank and OCBC Bank.
The new equity and debt proceeds will be used to support MAXpower's on-going development and construction program. As part of the transaction, the company will be appointing Greg Karpinski as executive chairman of the MAXpower Group, and he is expected to take up the role by the end of July 2015.
Karpinski is currently managing director at Standard Chartered Private Equity. Nainesh Jaisingh (global co-head, Standard Chartered Private Equity), Benjamin Soemartopo (managing director, head, Standard Chartered Private Equity, Indonesia) and Kanad Virk (managing director, head, Standard Chartered Private Equity, Energy, Resources & Infrastructure) will be joining the board of the company.
PT MAXpower Indonesia, unit of MAXpower has won two competitive tenders to supply 40 megawatt (MW) of total capacity PT Perusahaan Listrik Negara (PLN), the state-owned electricity producer.
Also Read: Aboitiz Power unit raises $709.1m debt to fund 300 MW power plant construction
MAXpower will develop a 30MW gas-fired power plant in New Tarahan in the Lampung region, to support the rapid industrial growth in the region. The second project, located at Tarakan, East Kalimantan to generate a capacity of 9MW.
The government has recently implemented new targets to increase gas-fired power production by 11,000MW in the next four years to meet the fast growing local demand for electricity.
"This is creating outstanding opportunities for MAXpower's fast, affordable and scalable technology, and we are seeing significant growth in our development pipeline, which currently stands at 177MW of projects under construction or contract," Arno Hendriks, CEO of MAXpower said in statement.
Standard Chartered Private Equity (SCPE) has recently invested $52 million in Crystal Jade Group Holdings, that operates over 100 outlets ranging from fine dining, casual and specialty restaurants to bakeries across the Asia Pacific region with a primary focus in Singapore, Hong Kong and Mainland China.
In October 2014, SCPE had acquired 3.8 per cent stake in the Thai Union Frozen Products (TUF), Thailand's leading processor and exporter of canned and frozen seafood products.
Also Read: Standard Chartered Private Equity invests $52m in Crystal Jade
---
https://www.ft.com/content/fd9a5eca-976f-11e5-95c7-d47aa298f769
Standard Bank to pay $25m to settle bribery case
by: Jane Croft and Lindsay Fortado, December 1, 2015
https://next-geebee.ft.com/image/v1/images/raw/http%3A%2F%2Fcom.ft.imagepublish.prod.s3.amazonaws.com%2F83771780-879f-11e5-9f8c-a8d619fa707c?source=next&fit=scale-down&width=700
UK Serious Fraud Office uses deferred prosecution agreement for the first time
The British arm of South Africa's Standard Bank will pay a $25.2m fine to settle accusations of bribery as part of the Serious Fraud Office's first deferred prosecution agreement.
As part of a co-ordinated global settlement, the bank will pay a further $4.2m to settle charges by the US Securities and Exchange Commission that it failed to disclose certain payments in connection with debt issued by the Government of Tanzania in 2013.
Lord Justice Leveson, sitting at the High Court, said he would approve the agreement involving Standard Bank, which had failed to prevent bribery in a Tanzanian subsidiary between June 2012 and March 2013. The case is also the first prosecution for the SFO of a company under the 2010 Bribery Act.
The bank will pay $6m to the Tanzanian government, plus interest of just over $1m, and £330,000 in costs to the SFO.
The deal marks a UK milestone: it is the first of its kind to strike a new form of plea deal in order to avoid prosecution, a tool that is commonly used in the US. A DPA is a court-approved deal where a company admits wrongdoing, pays a fine and agrees to various other compliance measures. The tool was introduced to the UK last year.
Jonny Cotton, a partner at law firm Slaughter and May, said: "This provides a much needed real world precedent, in a major case, that should assist corporates in assessing whether to self-report and to co-operate with the SFO."
The High Court heard that Stanbic Bank Tanzania Limited (ST) was the lead manager in a $600m private placement to raise funds for the Tanzanian government so it could invest in infrastructure.
The court was told that by the end of August 2012, the structure of the deal had changed and two executives from ST Bank brought on board a local partner – EGMA – that had close connections with the government of the African state.
The bank raised fees on the deal mandate by 1 per cent to 2.4 per cent with 1 per cent going to EGMA, a Tanzanian company, even though Harry Kitilya, its chairman, was then head of the Tanzanian tax authority.
Sir Edward Garnier QC, representing the SFO which was requesting the DPA, said there was no record of any detailed inquiry being made inside the bank about EGMA under the "know your customer" rules.
He singled out Bashir Awale, former chief executive of ST, and Shose Sinare, former head of investment banking who brought in EGMA. Mr Awale was later fired and Ms Sinare resigned from the bank in 2013.
Sir Edward said if the two had been based in this country they would have been liable for the offence of bribery itself. However the bank was being fined for its failure to prevent these individuals committing bribery.
In a statement Standard Bank said it took the issue of corruption "very seriously" and "deeply regrets that this issue arose on a transaction with which it was involved". It noted the SFO does not allege that anyone in the bank knew of the intentions of the two ST employees.
Sir Edward said the bank had co-operated and conducted its own internal investigation using Jones Day, the law firm. Four of ST's own staff had flagged suspicious payments to EGMA in 2013 when the private placement was completed.
The Tanzanian anti-corruption agency was now investigating the EGMA deal and the US SEC would also announce a resolution soon, taking into account the SFO's findings, Sir Edward said.
The SEC said: "This action against Standard demonstrates that when suspicious payments made anywhere in the world result in tainted securities offerings in the United States, the SEC is fully committed to taking action against the responsible parties."
Standard Bank's UK division is now controlled by Industrial and Commercial Bank of China, although the alleged wrongdoing predates ICBC's acquisition.
---
http://www.bloomberg.com/news/articles/2016-05-19/standard-chartered-said-to-tell-u-s-of-alleged-maxpower-bribery
Standard Chartered Said to Tell U.S. of Alleged MAXpower Bribery
Chanyaporn Chanjaroen, May 19, 2016 – 7:45 AM WIB
Bank said to have passed on information from MAXpower auditors
Standard Chartered installed new MAXpower directors last year
Standard Chartered Plc informed the U.S. Department of Justice about allegations of bribery involving MAXpower Group Pte, an Indonesian power company in which its private-equity division is a minority shareholder, according to a person familiar with the matter.
The London-based bank passed on the information after MAXpower's auditors uncovered what may be inappropriate payments totaling $750,000, said the person, who asked not to be identified as the matter is not public. Further details aren't available, the person said.
MAXpower declined to comment on the alleged bribery, according to Alastair Hetherington of Finsbury, the Indonesian company's external public relations firm. Peter Carr, a Justice Department spokesman, declined to comment. Piers Townsend, a Standard Chartered spokesman in Singapore, declined to comment.
MLex, a regulation-focused news service, reported earlier on the alleged bribery at MAXpower, saying the Indonesian company may have made payments to Indonesian government officials in violation of the U.S. Foreign Corrupt Practices Act, which prohibits bribery of foreign officials.
Standard Chartered has been operating under deferred prosecution agreements with the Justice Department and the New York District Attorney's Office since 2012, when it settled cases related to money-laundering failures and breaches of U.S. sanctions against Iran. The bank has been enhancing its controls on money-laundering, bribery and other offenses since then.
Original Investment
The bank first got involved with MAXpower through the Standard Chartered IL&FS Asia Infrastructure Growth Fund, which invested $58 million in the Jakarta-based power developer in 2012.
After the discovery of the alleged bribery last year, Standard Chartered removed the founding board members at MAXpower and installed its own directors with the intention of turning the company around, said the person. Greg Karpinski, a former Standard Chartered Private Equity executive, was appointed chief executive officer and executive chairman in September, according to his LinkedIn profile.
He and three Standard Chartered Private Equity executives currently hold four of the six board seats, MAXpower's website shows. Karpinski couldn't be reached for comment, according to people answering calls at his offices in Singapore and Jakarta.
Debt Restructuring
MAXpower, which develops, owns and operates gas-fired power plants in Indonesia recently appointed the lawyers Clifford Chance LLP to advise on restructuring a $222 million five-year loan it received last year from a consortium of banks led by Standard Chartered and Singapore-based Oversea-Chinese Bank Corp.
Standard Chartered Private Equity holds a direct equity stake in MAXpower of about 5 percent, as well as other interests through a fund and structured equity financing, the person said.
MAXpower reported losses of $75.9 million in 2014, with negative operating cash flow of $13.3 million, according to the company's latest annual report.
http://www.bloomberg.com/news/articles/2014-10-30/standard-chartered-bank-of-tokyo-said-getting-new-review
---
https://www.bloomberg.com/gadfly/articles/2016-06-13/standard-chartered-faces-long-path-to-better-banking
Standard Chartered's Fraud-Busting Hashtag
By Lionel Laurent, June 13, 2016 7:18 AM EDT
Standard Chartered CEO Bill Winters is trying to put the lender's past misconduct behind it — with a hashtag (what else), and an (inevitably) zero-tolerance policy for padded expense claims.
Considering the amount the bank has pumped into compliance and supervision in recent years — $1 billion in 2015 alone — shareholders will be hoping there's more to Winters' standards drive than a breathless #knowtherules #cliché and the dismissal of a small number of staff.
Regulatory oversight is only getting stricter and Standard Chartered, in particular, has a lot of ground to recover.
Granted, Winters isn't the only bank CEO battling to change a culture of high risk and lax oversight of employees. Deutsche Bank's John Cryan is doing the same, while Credit Suisse's Tidjane Thiam in March admitted to being blindsided by traders who had run up risky trading positions without their superiors' knowledge.
All banks are spending more on risk controls. In capital markets trading alone, firms spent about $2.6 billion overhauling their IT in 2015, up from $2.4 billion the previous year, Tabb Group estimates.
But Standard Chartered has more to make up for than most: It's still under the watchful gaze of an independent monitor following its $667 million fine in 2012 for violating U.S. sanctions on Iran — a blunder that could have cost the bank its U.S. license.
It faces a more hawkish regulator at home, in particular the U.K.'s senior managers' regime. Under those rules, executives could be thrown in jail for failing to spot serious misconduct on their watch.
And the bank is also retrenching from an expansion spree that last year led to its first annual loss since 1989, a $5.1 billion rights offering and a pledge to slash the workforce by 17 percent.
Discount Value
Standard Chartered trades at a steeper discount to book value than many of its peers
Standard Chartered trades at a steeper discount to book value than many of its peers.jpg
Source: Bloomberg Intelligence
All of which makes for a foul-tasting cocktail for shareholders: Standard Chartered trades at about half its book value, a discount to many in its peer group, according to Bloomberg data.
This backdrop makes Standard Chartered's missives about staff behavior underwhelming. Winters expressed his concern about a "small number" of employees. He cited undisclosed investments in unlicensed peer-to-peer lenders, money-lending among staff and over-indulgent expenses claims as example of rule-breaking.
It's certainly an impressive amount of detail about misconduct — but then again, you'd expect that, given regulatory costs totalled $243 million in the first quarter, almost half pretax profit in the period.
Following the Rules
Regulatory costs are accounting for a bigger share of Standard Chartered's operating costs
Regulatory costs are accounting for a bigger share of Standard Chartered's operating costs.jpg
Source: Company reports
Is this low-hanging fruit easily plucked by a compliance function trying to prove its worth? Or is this a positive sign the lender is through the worst of its compliance woes?
Shareholders are unlikely to find out the answer until Winters completes the bank's internal review into misconduct. That covers more than 150 different potential cases that could lead to bonuses being clawed back, according to the company.
But if Winters wants to give investors a more reassuring indication that he's getting on top of Standard Chartered's free-wheeling culture, he's going to need more than an easy hashtag.
This column does not necessarily reflect the opinion of Bloomberg LP and its owners.
To contact the author of this story:
Lionel Laurent in London at llaurent2@bloomberg.net
To contact the editor responsible for this story:
Edward Evans at eevans3@bloomberg.net
---
http://www.independent.co.uk/news/business/news/standard-chartered-and-ubs-assets-seized-in-singapore-fraud-case-after-control-failings-a7147701.html
Standard Chartered and UBS assets seized in Singapore fraud case after 'control failings'
Shamim Adam, Chanyaporn Chanjaroen, Thursday 21 July 2016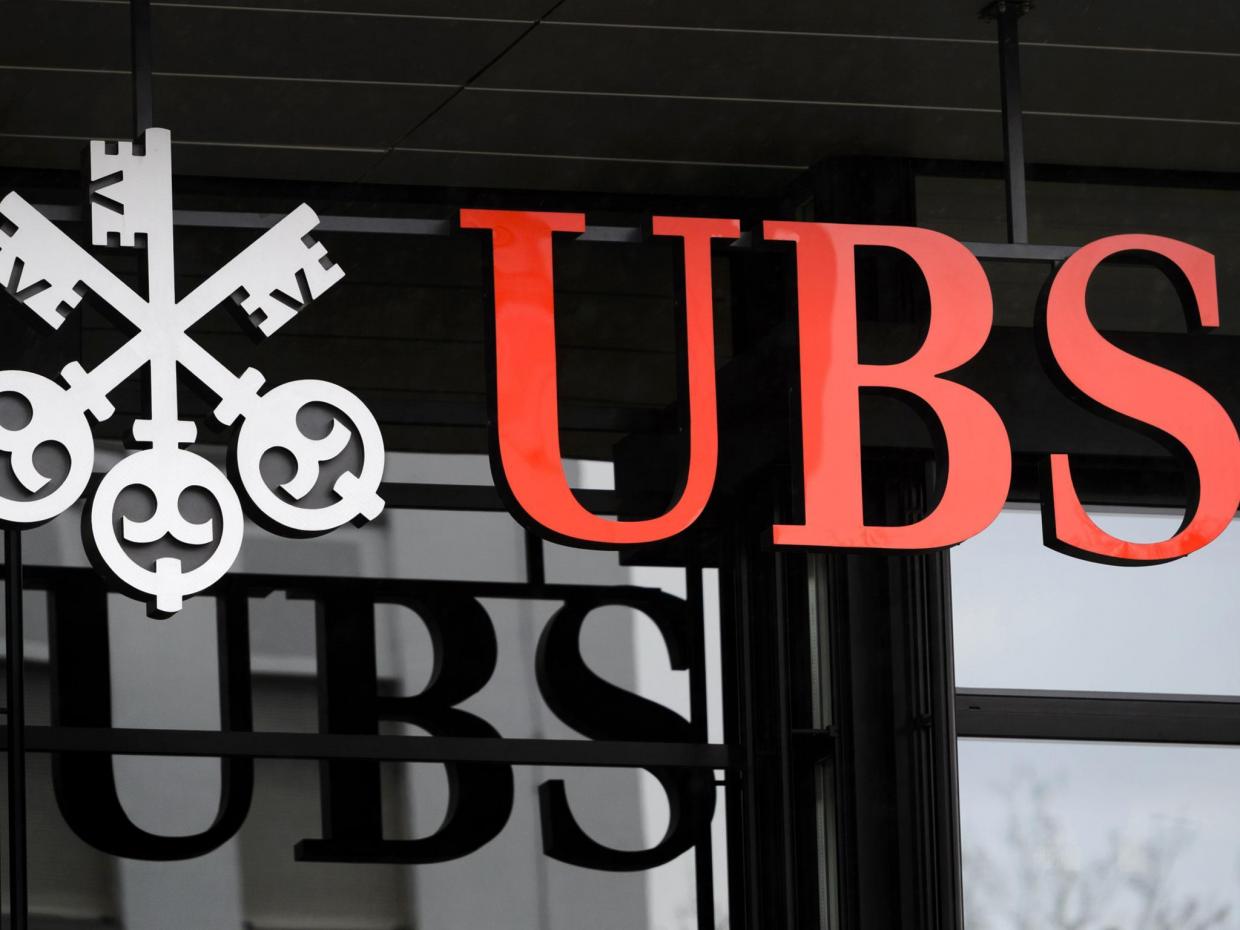 UBS are one of four banks to have had a total of £133m in assets seized by authorities Getty Images
More than $3.5 billion was misappropriated and about $1 billion laundered through the US, the US Justice Department said as it launched what could be its biggest ever seizure of ill-gotten gains
Singapore vowed to take action against four banks for failures in anti-money laundering controls and said it seized S$240 million (£133 million) in assets linked to alleged fraud at the Malaysian state investment company known as 1MDB.
Preliminary findings uncovered "instances of control failings" at UBS Group's Singapore branch, Standard Chartered's local unit and DBS Group, as well as "substantial breaches" of anti-money laundering regulations at Falcon Private Bank in the city-state, the Monetary Authority of Singapore said in a statement Thursday.
The regulator's probe, which started in March 2015, is part of global investigations into 1Malaysia Development Bhd. that stretch across Abu Dhabi, Switzerland, the Caribbean, Hong Kong and the US.
UBS pays $545 million to settle rigging allegations, pleads guilty
http://www.independent.co.uk/news/business/news/ubs-pays-545-million-to-settle-currency-rigging-allegations-pleads-guilty-over-libor-10262349.html
More than $3.5 billion (£2.64 billion) was misappropriated from the Malaysian firm, and about $1 billion (£755 million) laundered through the US banking system, the US Justice Department said on Wednesday as it launched what could potentially be its biggest ever seizure for such ill-gotten gains.
"Supervisory examinations of financial institutions with 1MDB-related fund flows have revealed a complex international web of transactions involving multiple entities and individuals operating in several jurisdictions," the Singapore central bank said.
"Certain financial institutions in Singapore were among those used as conduits for these transactions" and the Money Authority of Singapore will be taking action against them, it said.
Singapore authorities have been investigating various 1MDB-related fund flows through the island nation for possible money laundering, securities fraud, cheating, and other offenses committed in the city.
Bank accounts belonging to various people were seized and dealings in properties belonging to them curtailed, it said. About S$120 million (£67 million) in the accounts and properties belonged to Malaysian financier Low Taek Jho and his immediate family, it said.
Low has said he provided consulting to the fund that didn't break any laws. Efforts to reach him for comment on Thursday via his Hong Kong-based company Jynwel Capital were unsuccessful, and the firm didn't immediately reply to an e-mailed query on the asset seizure.
Read more
Tom Hayes Libor trial: Senior UBS staff knew about rigging'
http://www.independent.co.uk/news/business/news/tom-hayes-libor-trial-senior-ubs-staff-knew-about-rigging-10295944.html
London property market turned into money laundering safe haven by inadequate supervision, MPs say
http://www.independent.co.uk/news/business/news/london-property-market-real-estate-money-laundering-overseas-foreign-buyers-mps-a7138176.html
George Osborne intervened in HSBC money laundering probe, report says
http://www.independent.co.uk/news/uk/politics/george-osborne-intervened-in-hsbc-money-laundering-probe-report-says-a7132171.html
The reckoning arrives for Standard Chartered's shareholders
http://www.independent.co.uk/news/business/comment/the-reckoning-arrives-for-standard-chartered-s-shareholders-a6720386.html
Standard Chartered to cut 15,000 jobs after third quarter losses of $139m
http://www.independent.co.uk/news/business/news/standard-chartered-to-cut-15000-jobs-after-third-quarter-losses-of-139m-a6718921.html
"The law enforcement agency or regulators can only seize assets when there's suspicion of an offence, meaning that the investigation has probably crystallised and they have identified some culpability," said Nizam Ismail, head of regulatory practice at RHTLaw Taylor Wessing LLP in Singapore.
"It's definitely a step forward in the investigations, given the complex circumstances involved in asset tracing. They have to be sure of their legal basis."
DBS and Standard Chartered spokesmen said in separate statements that the banks were cooperating with authorities, noting that both lenders had reported the suspicious transactions to the relevant agencies.
Standard Chartered had "strengthened its anti-money laundering controls," a spokesperson said. Representatives for UBS and Falcon didn't immediately respond to requests for comment.
There were cases of weakness at DBS and at the Singapore branches of Standard Chartered and UBS in the processes for accepting clients and transaction monitoring, as well as "undue delay" in detecting and reporting suspicious transactions, MAS said.
The regulator said in May that it is closing the Singapore unit of Lugano-based BSI for breaches of money-laundering rules in relation to its 1MDB probe.
The lapses at the other three banks were in specific processes and by individual officers, and not "pervasive control weaknesses" nor staff misconduct as was the case with BSI, the MAS said.
In its statement on Wednesday, the regulator also said:
It had completed its inspections of DBS, Standard Chartered and UBS and is finalizing its assessment. Its "supervisory examination" of Falcon is still ongoing.
The oversight and management of certain key client relationships were done out of the bank's head office in Switzerland, and MAS has asked for further details.
Biggest business scandals in pictures
17 show all
It's finalizing regulatory action against Raffles Money Change after an examination of the money changer and remittance agent revealed "weak management oversight, inadequate risk management practices and internal controls."
It's still examining "certain other" financial institutions, the details of which will be provided when the inspections are completed. MAS didn't name the firms.
The alleged scheme of money laundering and misappropriation tied to the Malaysian investment firm stretched from 2009 to 2015, the US Justice Department said Wednesday. Malaysia's government said on Thursday that it will cooperate with lawful investigations of local companies or its citizens.
---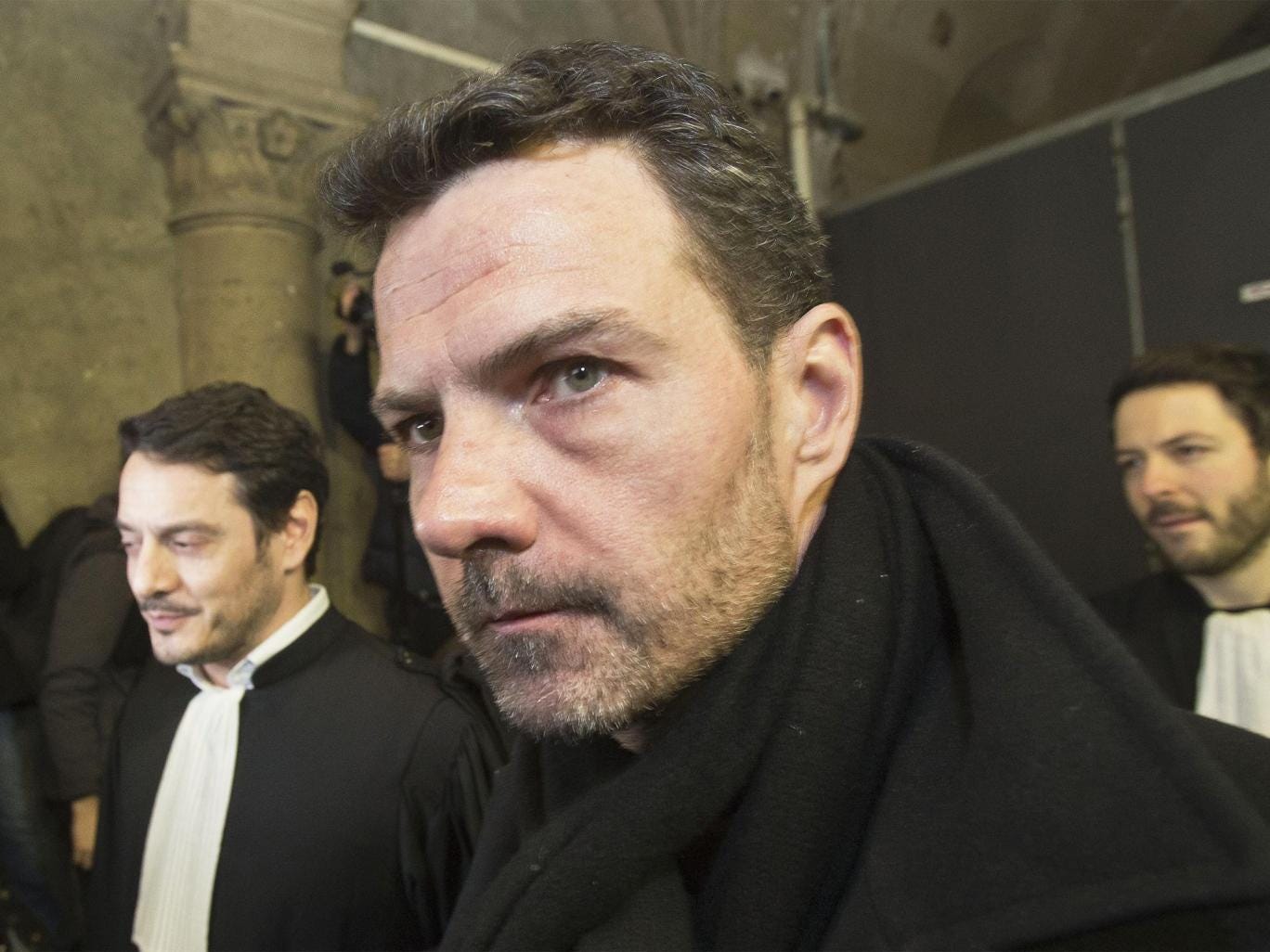 1/17 Rogue trader
A French court cut the damages owed by rogue trader Jerome Kerviel from €4.9bn (£4.2bn) to just €1m (£860,000). The court ruled on that Kerviel was "partly responsible" for massive losses suffered in 2008 by his former employer Societe Generale through his reckless trades. Kerviel has consistently maintained that bosses at the French bank knew what he was doing all along.
AP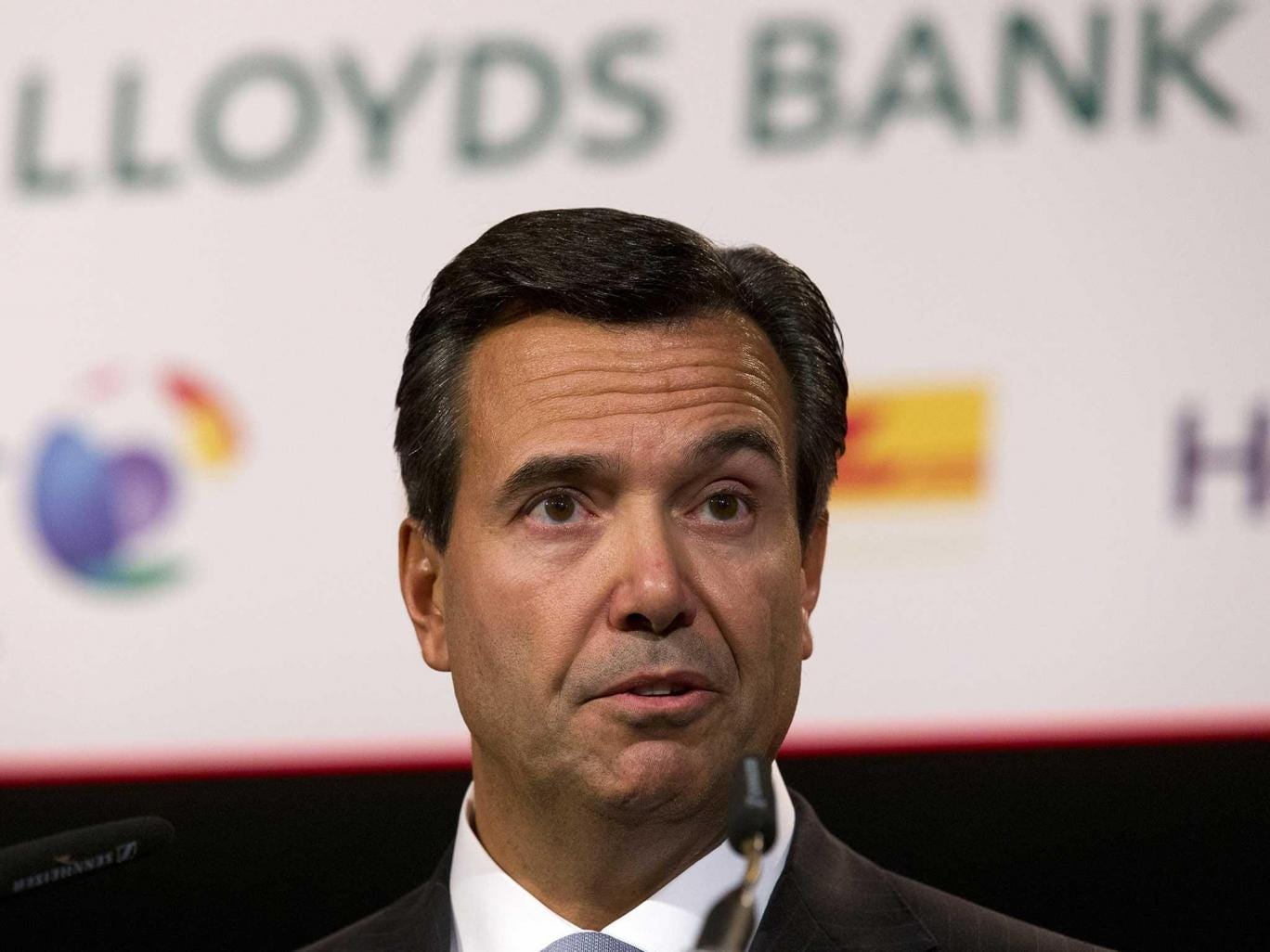 2/17 Lloyds chief apologises for damage caused by affair allegations – August 2016
Antonio Horta-Osorio, the chief executive of Lloyds Bank, has broken his silence over allegations about his private life admitting he regrets any "damage done to the group's reputation". In a message sent to the bank's 75,000 employees, the banker said that anyone can make mistakes while insisting that staff had to maintain the highest professional standards.
Getty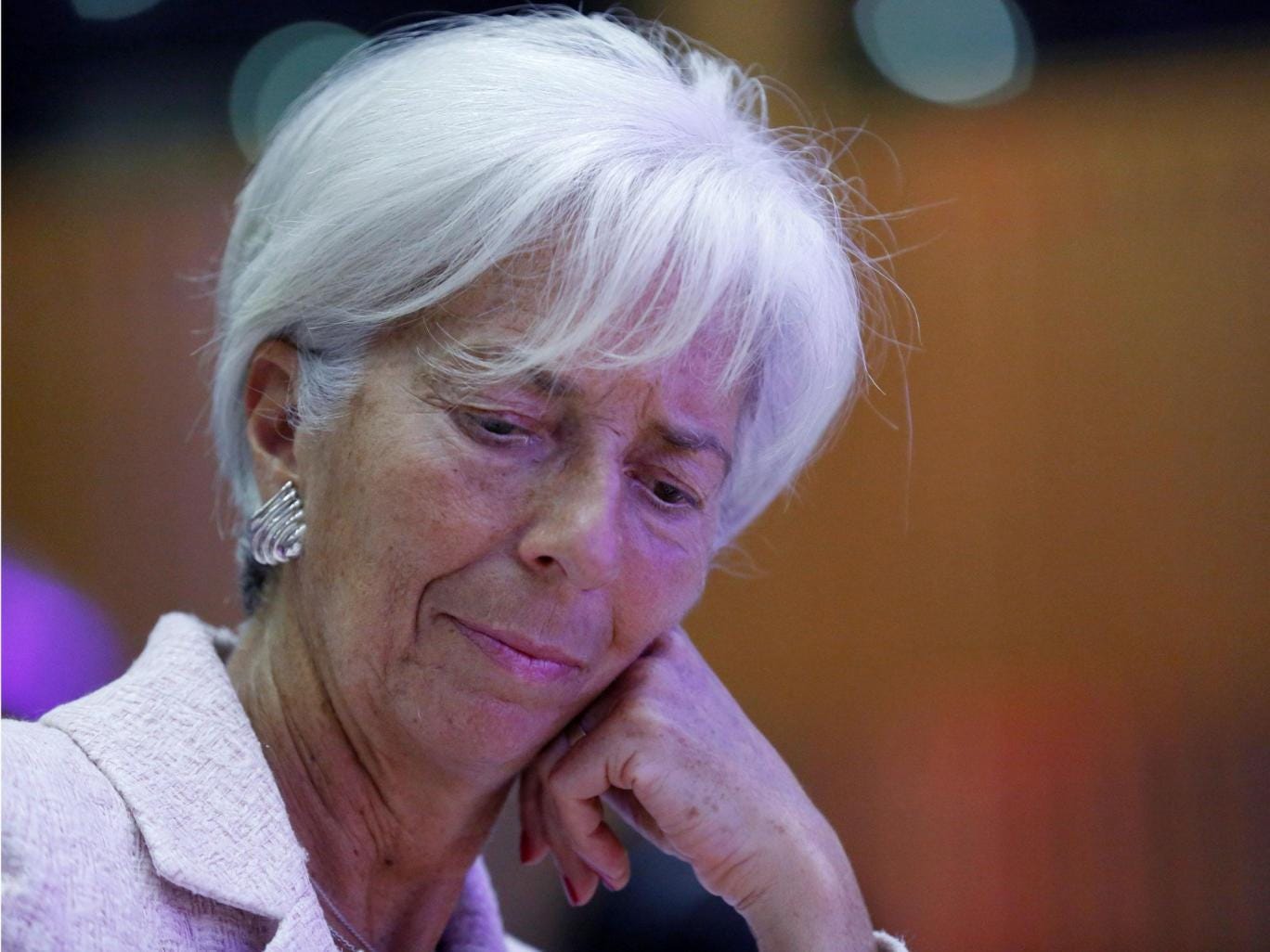 3/17 Christine Lagarde faces court over £340m Bernard Tapie payment – July 2016
The head of the International Monetary Fund (IMF), Christine Lagarde, must stand trial in France over a payment of €403 million (now £340m, then £290m) to tycoon Bernard Tapie, a France's highest appeals court has ruled. The court rejected Ms Lagarde's appeal against a judge's order in December for her to stand trial over allegations of negligence in her handling of the affair. Ms Lagarde could risk a maximum penalty of one year in prison and a fine of €15,000 euros if convicted.
Reuters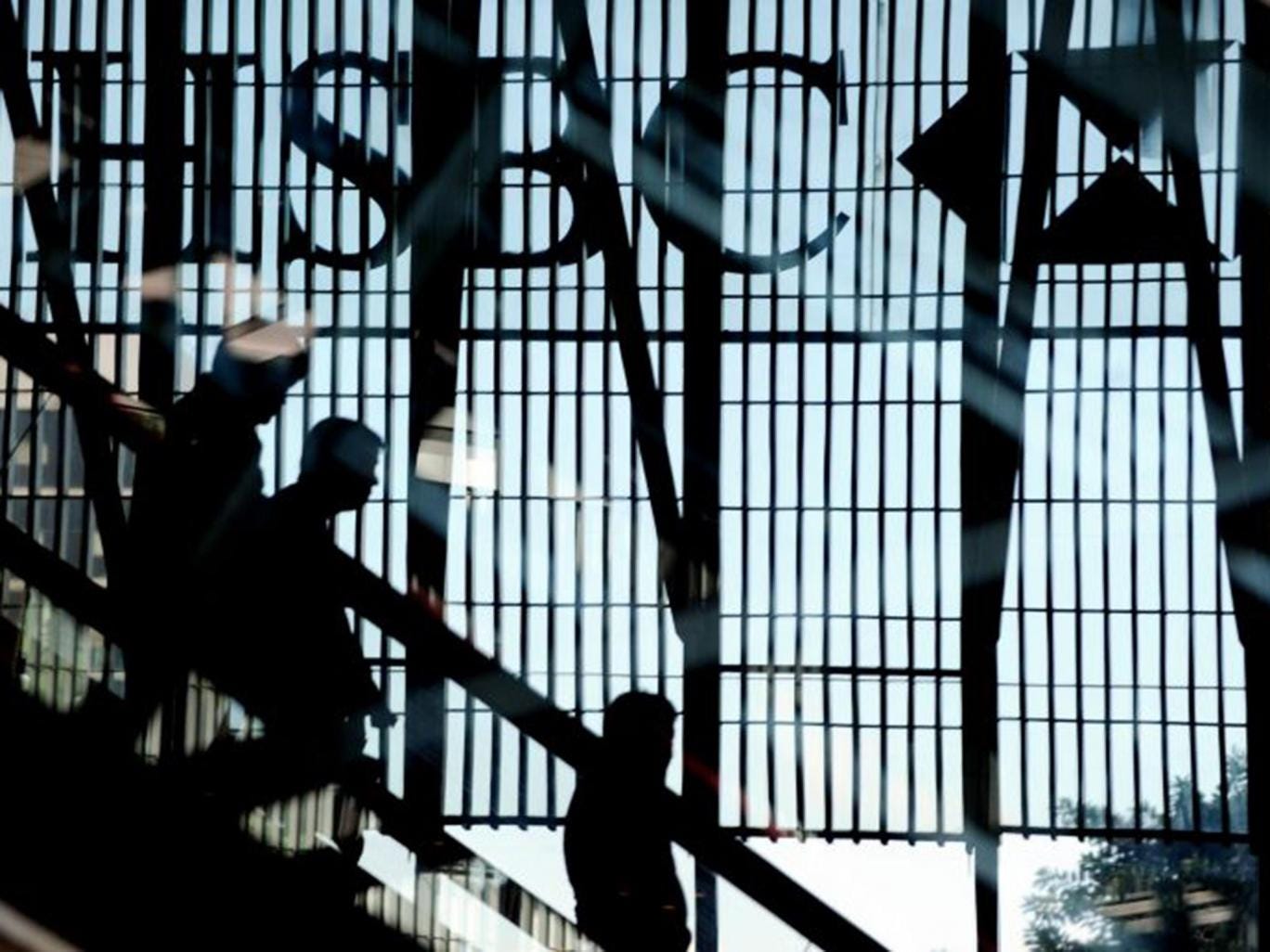 4/17 HSBC senior manager arrested in FX rigging investigation at JFK airport in New York – July 2016
A senior executive at HSBC has been arrested at New York's JFK airport for his alleged involvement in a conspiracy to rig currency benchmarks, according to reports. Mark Johnson, global head of foreign exchange cash trading in London, was reportedly arrested on Tuesday. He will appear before a federal court in Brooklyn on Wednesday charged with conspiracy to commit wire fraud, Bloomberg said.
Getty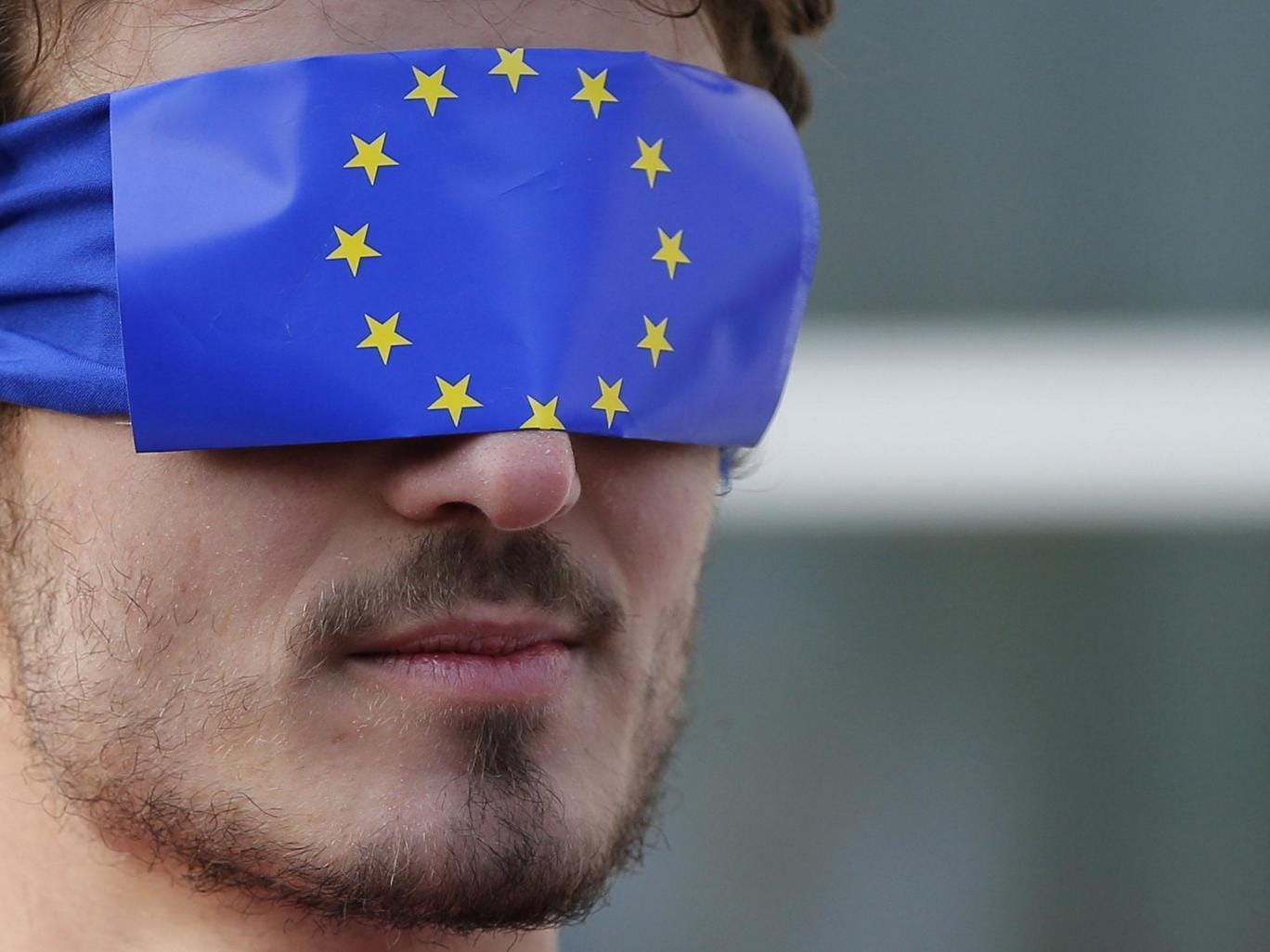 5/17 Former PwC employees found guilty in 'Luxleaks' tax scandal – June 2016
Two ex- PricewaterhouseCoopers staffers were found guilty in Luxembourg of stealing confidential tax files that helped unleash a global scandal over generous fiscal deals for hundreds of international companies. Antoine Deltour and Raphael Halet face suspended sentences of 12 months and 9 months and were ordered to pay fines of €1,500 (£1,230) and €1,000 (£822) for their role in the so-called LuxLeaks scandal. Despite the minimal sentences, the ruling was described by Deltour's lawyer as "shocking" and "a terrible anomaly." The ruling "puts on guard future whistle-blowers," Deltour told reporters.The LuxLeaks revelations sped beyond Luxembourg, causing European Union regulators to expand a tax-subsidy probe and propose new laws to fight corporate tax dodging, while EU lawmakers created a special committee to probe fiscal deals across the 28-nation bloc.
reuters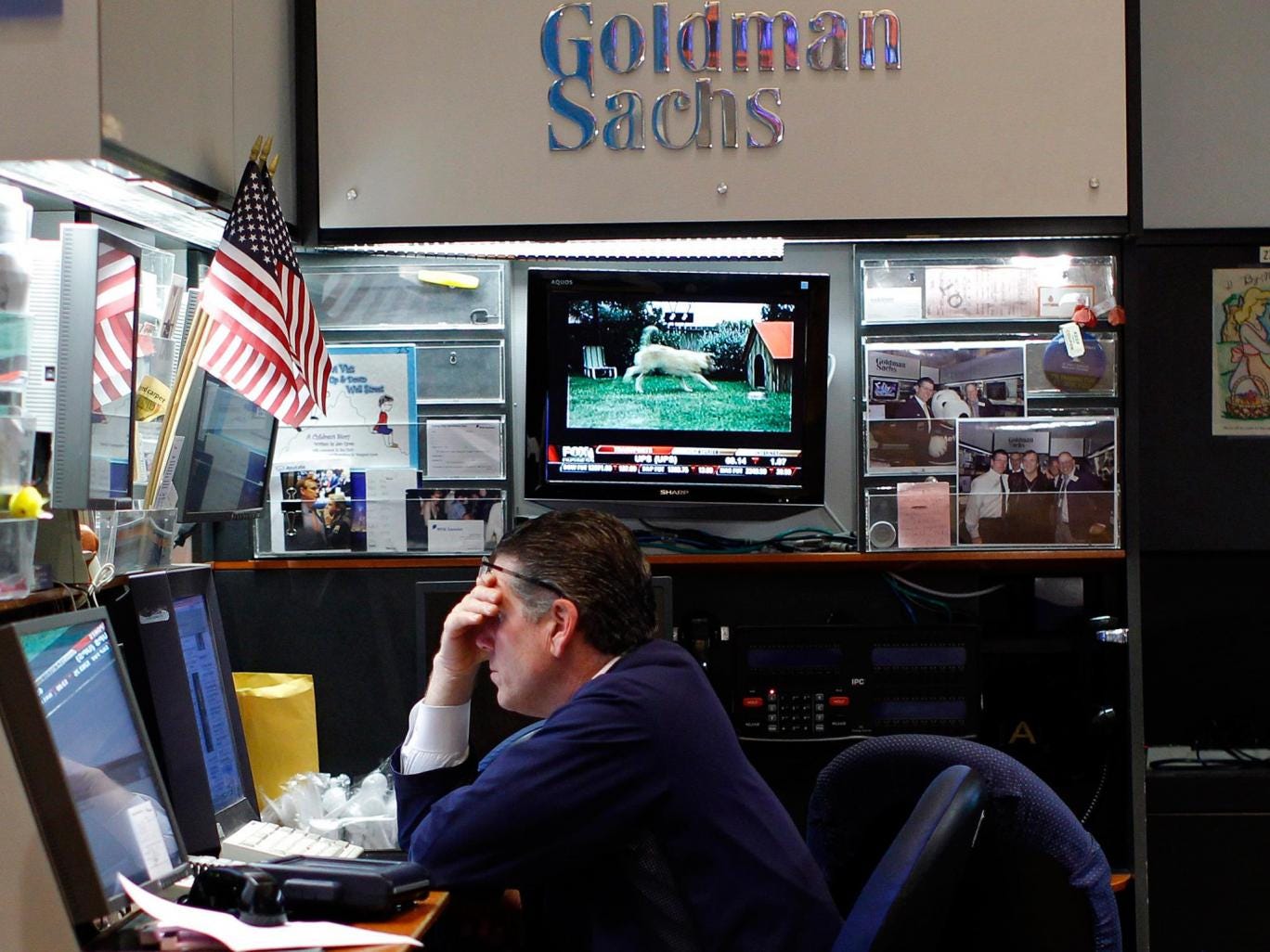 6/17 Goldman Sachs dealmakers lavished Libyan officials with prostitutes to win contract – June 2016
A former Goldman Sachs dealmaker trying to persuade Gadaffi-era Libya to invest $1 billion with the investment bank procured prostitutes and invited Libyan officials to lavish parties in the hope of winning the business, the High Court heard on Monday June 13.The Libyan Investment Authority sovereign wealth fund is suing Goldman Sachs for inappropriately coercing its naïve staff into giving its sovereign wealth fund cash to the bank to invest in products they did not understand. The products were designed to generate big profits for Goldman, the LIA claims.Goldman denies wrongdoing and says the LIA was treated as an arms-length customer
Reuters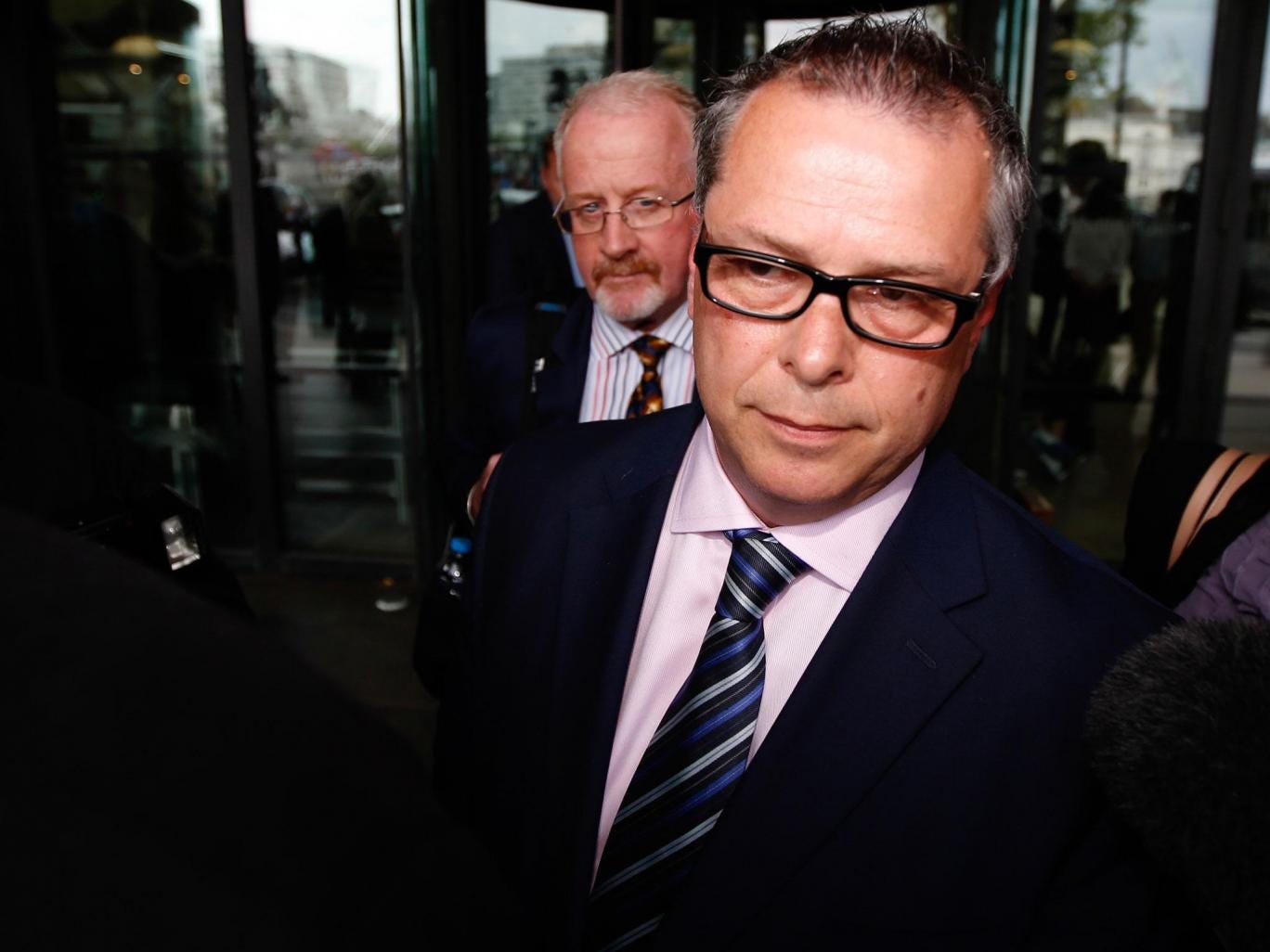 7/17 Former boss of BHS said his life was threatened – June 2016
Darren Topp, the former boss of BHS, has said former owner Dominic Chappell threatened to kill him when he challenged him over a £1.5 million transfer out of the business. MPs on the Business, Innovation and Skills Committee asked Mr Topp about a £1.5 million transfer Mr Chappell made from BHS to a company called BHS Sweden.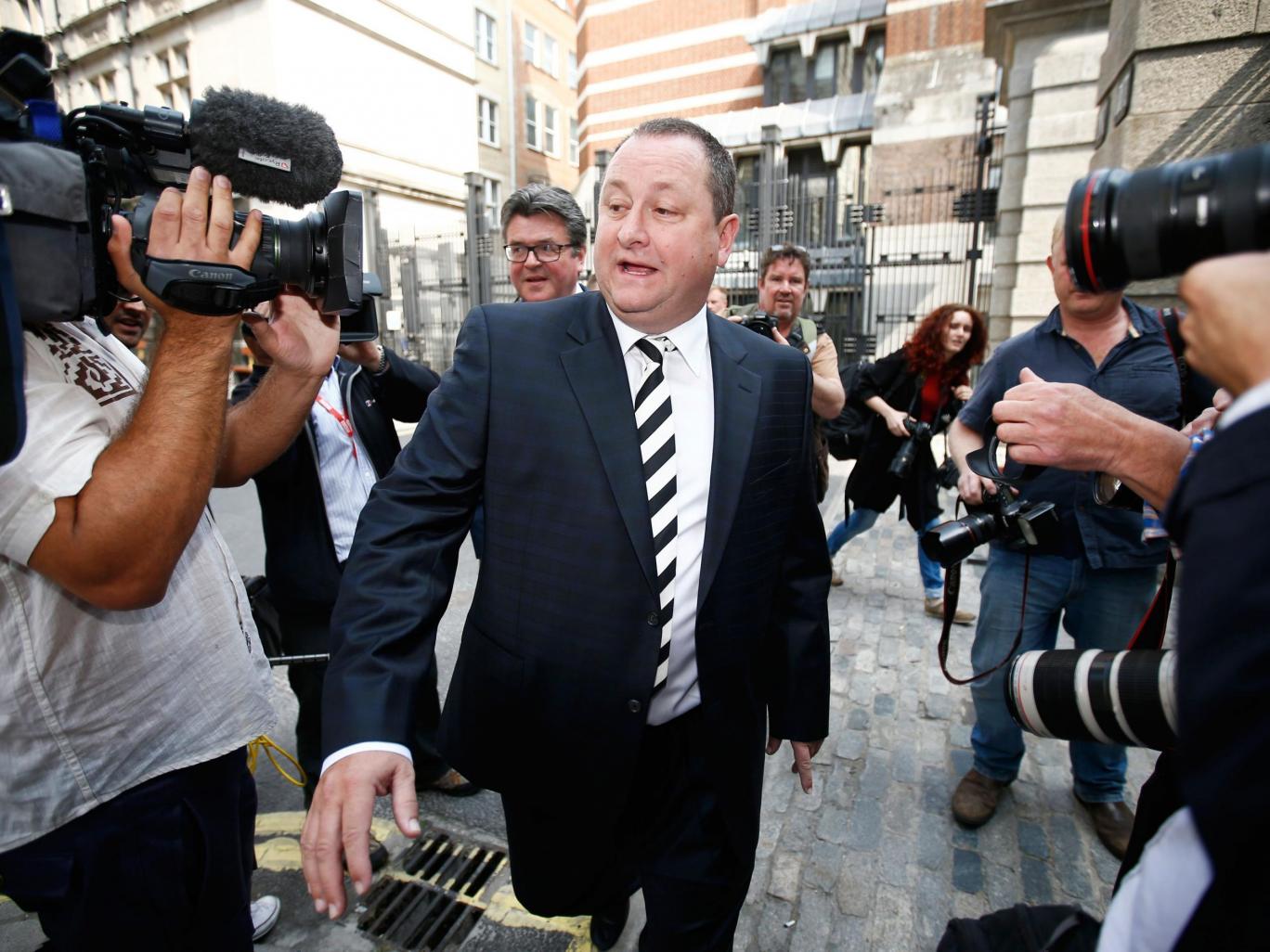 8/17 Sports Direct founder Mike Ashley admits paying workers below the minimum wage – June 2016
Mike Ashley admitted paying Sports Direct employees below the minimum wage at a hearing in front of MPs. The company founder said that workers were paid less than the statutory minimum because of bottlenecks at security in an admission that could result in sanctions from HMRC.
Reuters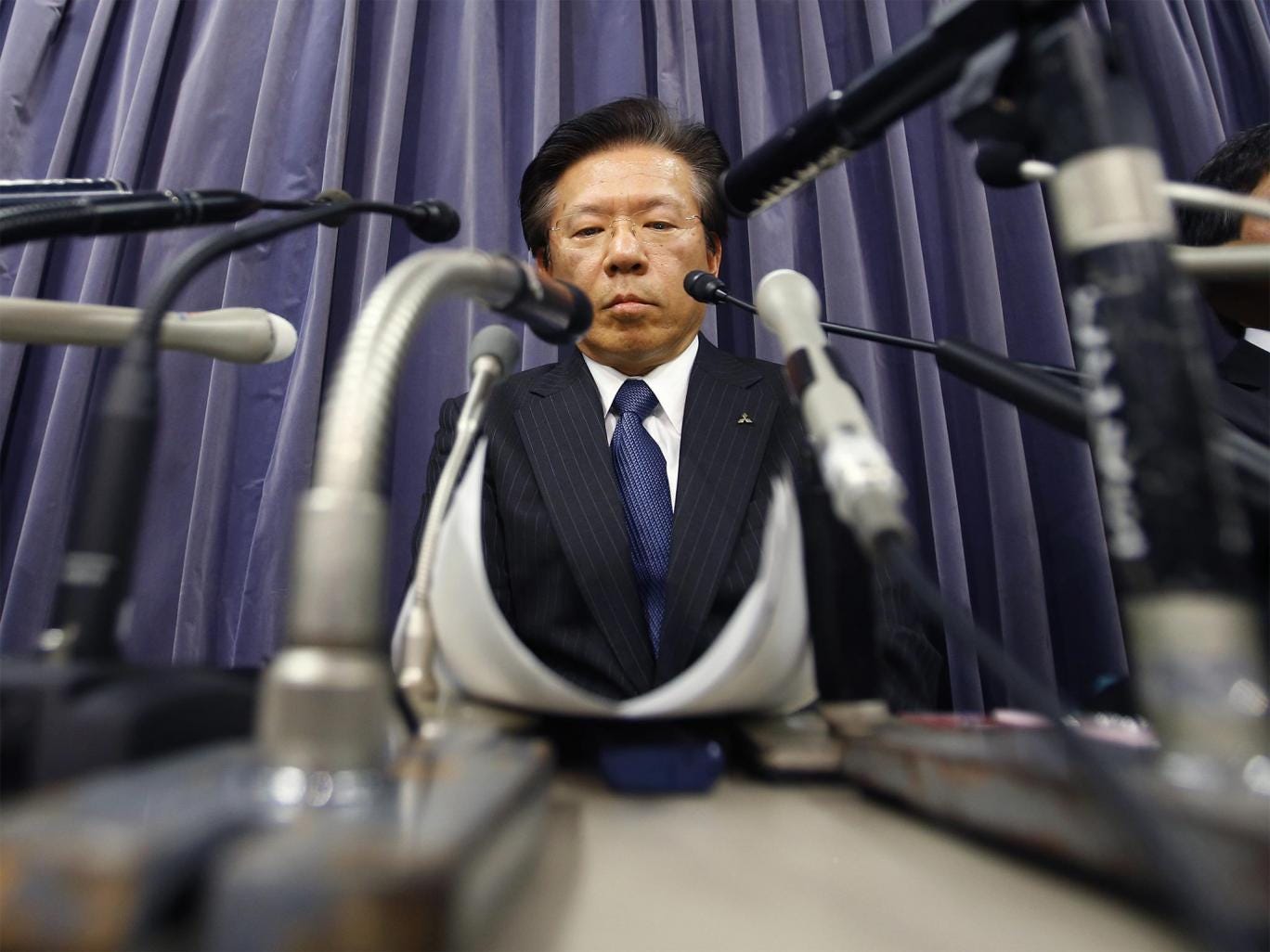 9/17 Mitsubishi admits 'improper' fuel tests – April 2016
Mitsubishi has admitted to using false fuel methods dating back to 1991. The scale of the scandal is only just coming to light after it was revealed in April that data was falsified in the testing of four types of cars, including two Nissan cars.
AP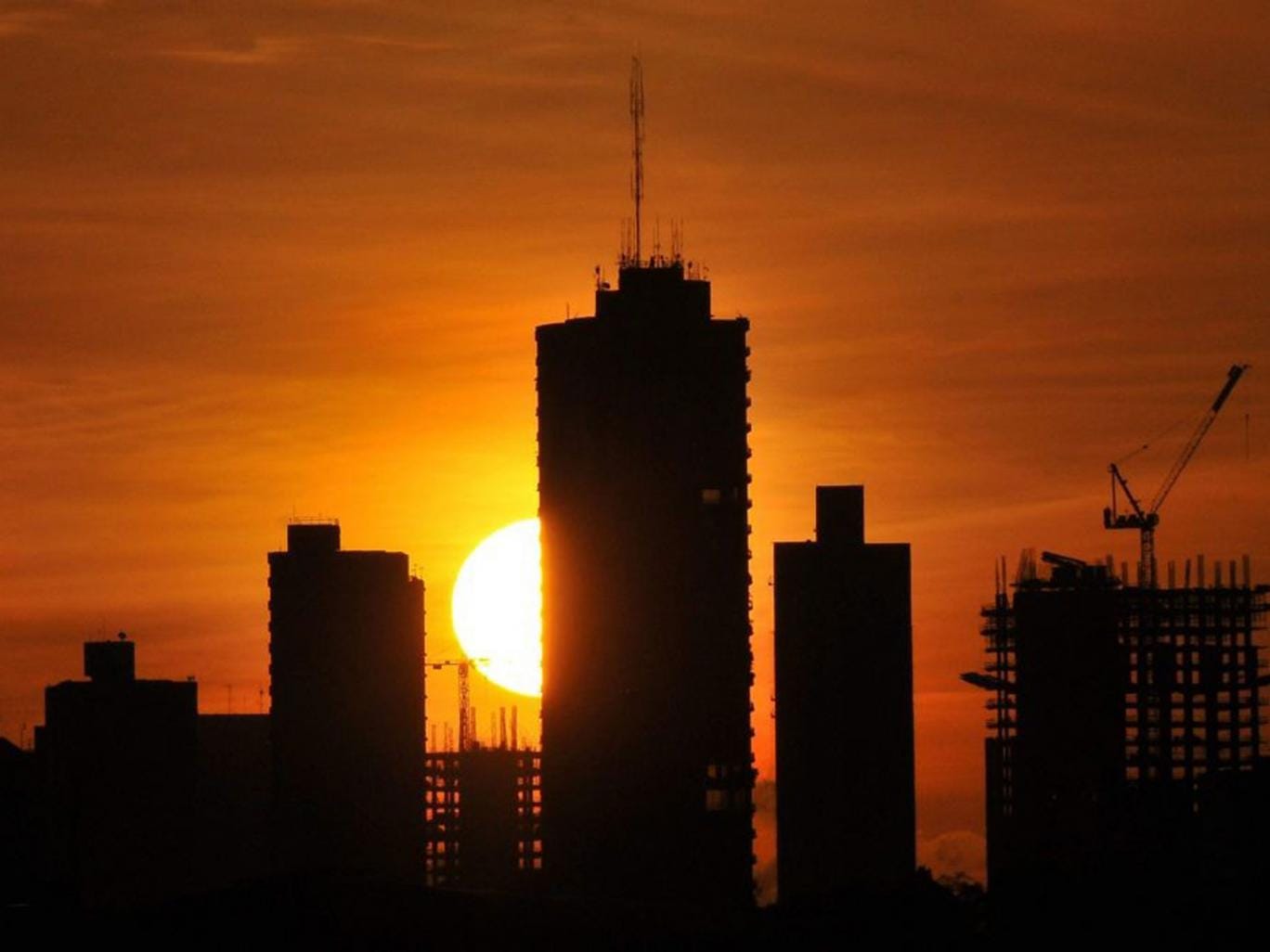 10/17 Panama Papers: Millions of leaked documents expose how world's rich and powerful hid money – April 2016
Millions of confidential documents have been leaked from one of the world's most secretive law firms, exposing how the rich and powerful have hidden their money. Dictators and other heads of state have been accused of laundering money, avoiding sanctions and evading tax, according to the unprecedented cache of papers that show the inner workings of the law firm Mossack Fonseca, which is based in Panama.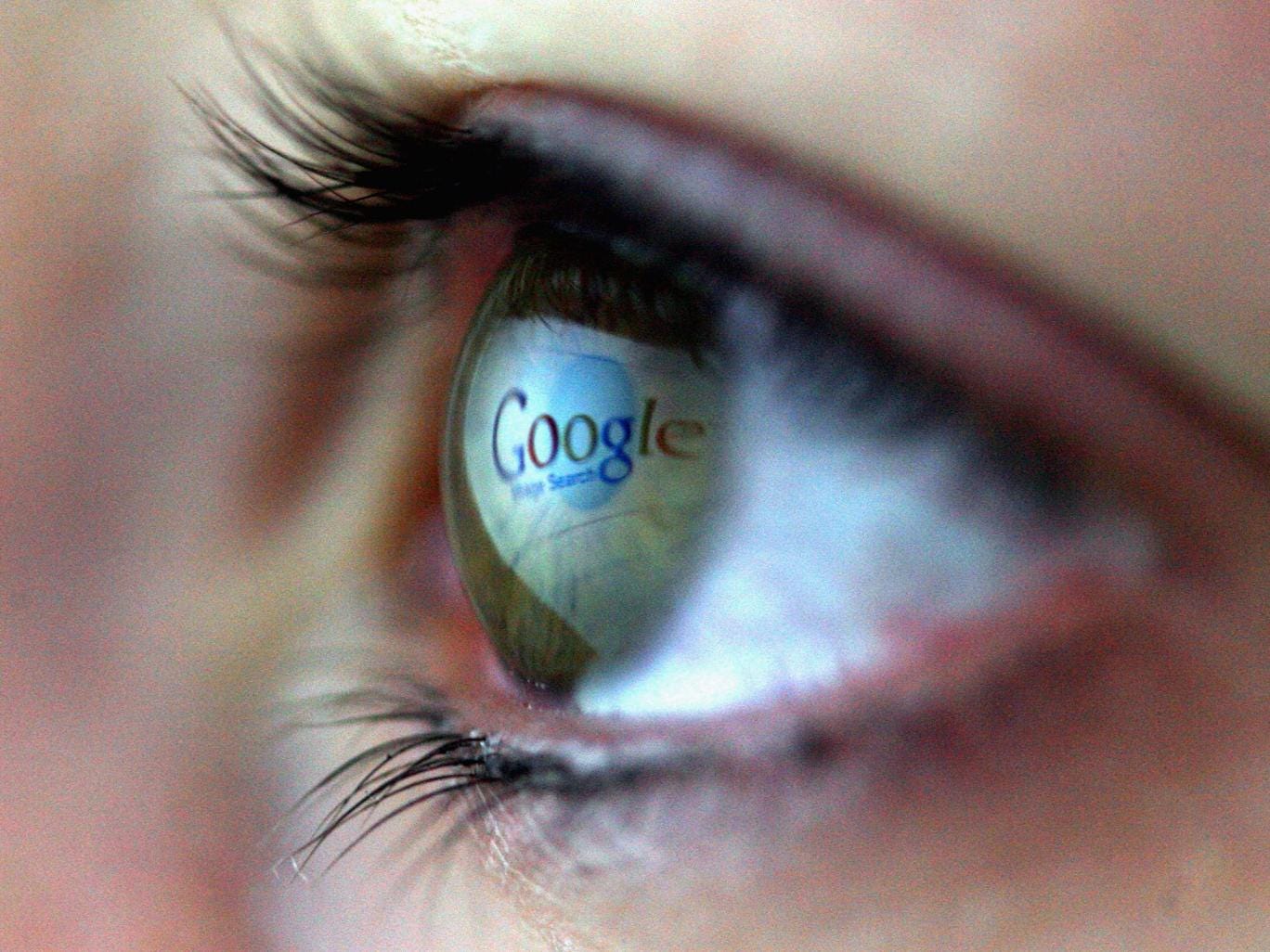 11/17 Google's tax avoidance
Google reached a deal with the HM Revenue and Customs to pay back £130 million in so-called "back-taxes" that have been due since 2005. George Osborne championed the deal as a "major success". But European MEPs have since called for the Chancellor to appear in front of the committee on tax rulings to explain the tax deal.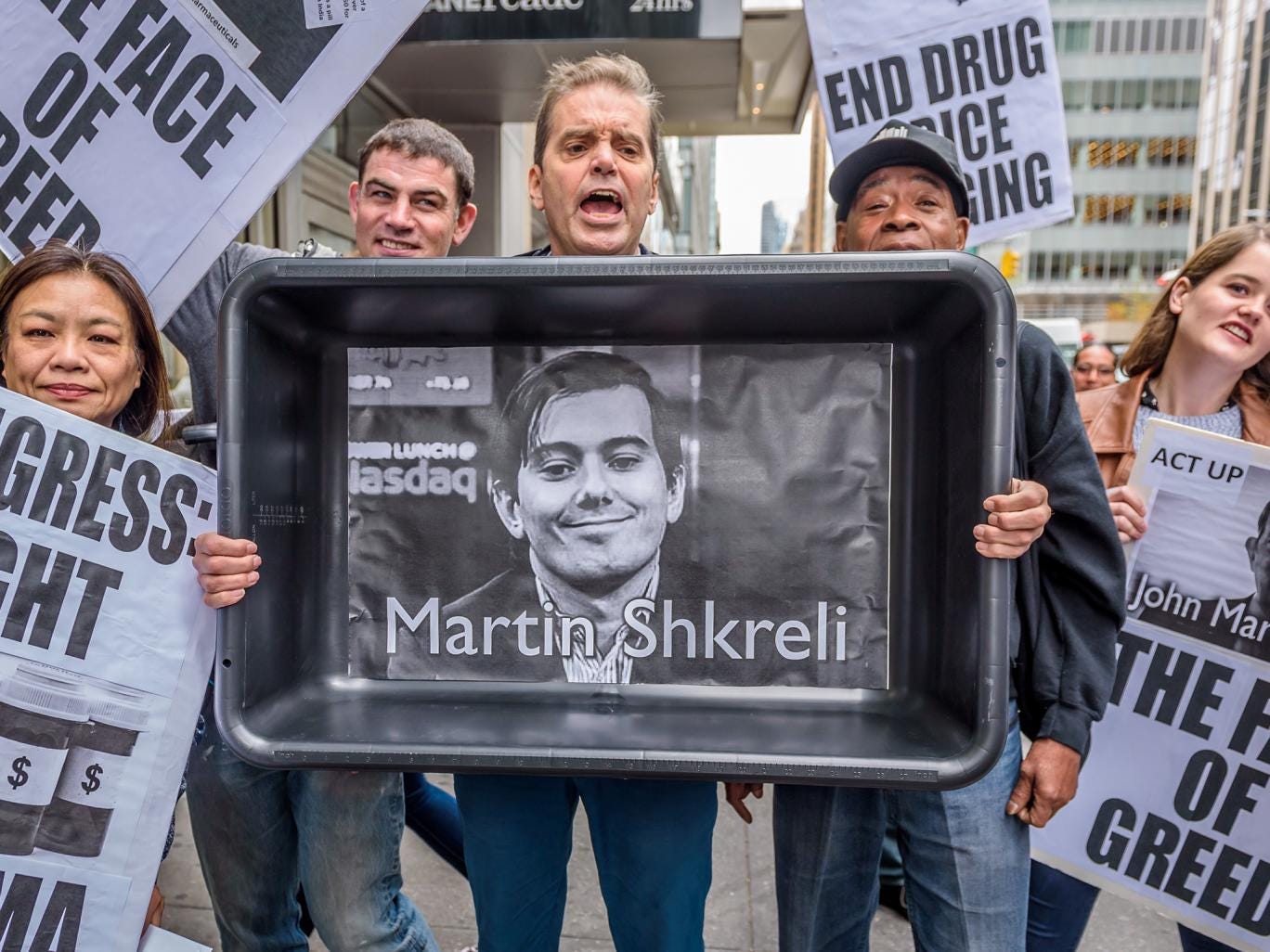 12/17 Turing Pharmaceuticals and Martin Shkreli
Martin Shkreli became known as the "most hated man in the world" after his drug company, Turing, increased the price of a 62-year-old drug that treated HIV patients by 5,000% to $750 a pill. He was charged with illegally taking stock from Retrophin, a biotechnology firm he started in 2011, and using it pay off debts from unrelated business dealings. Shkreli, who maintains he is innocent, and says there is little evidence of fraud because his investors didn't lose money.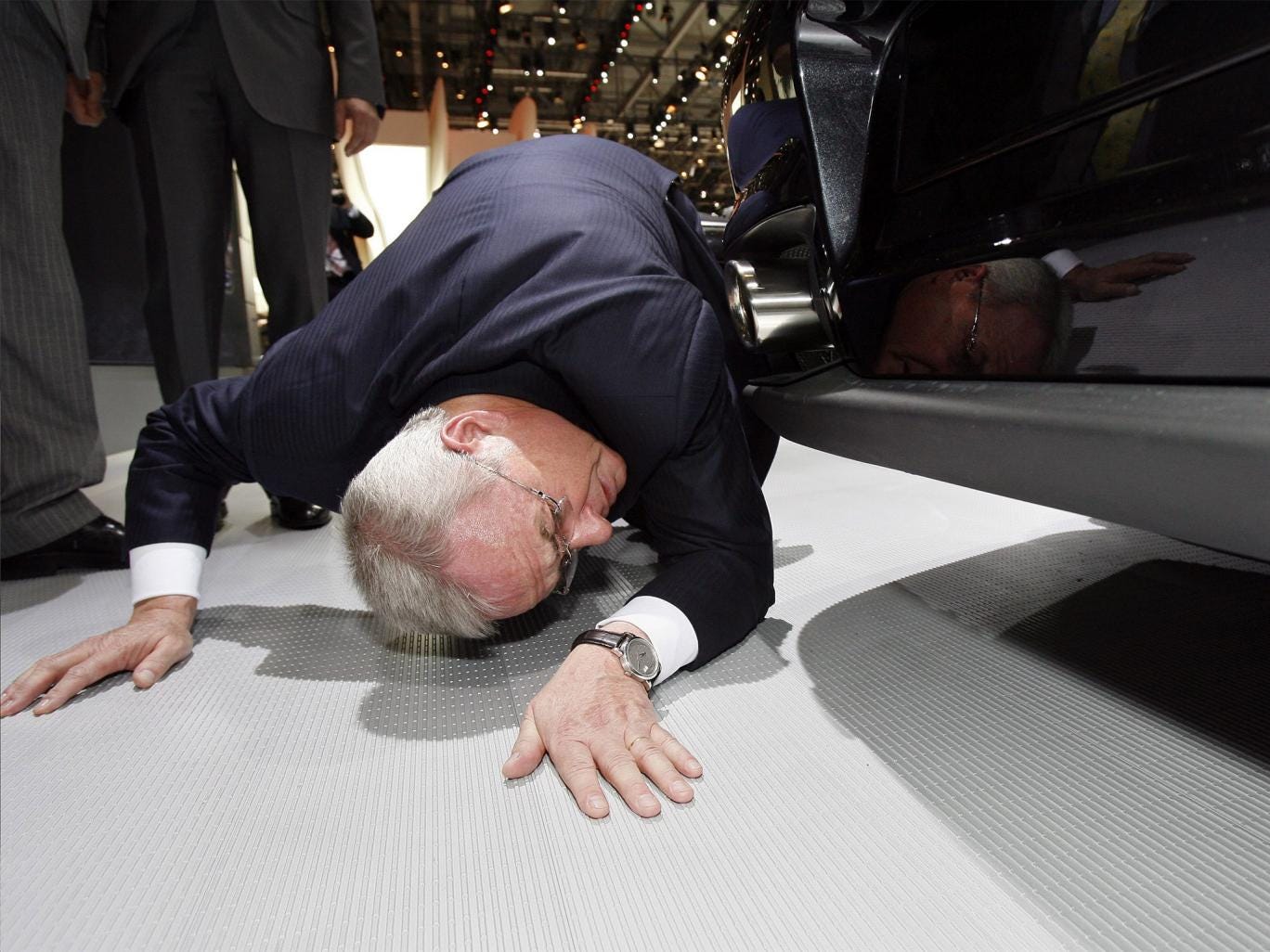 13/17 Volkswagen emissions scandal
VW admitted to rigging its US emission tests so that diesel-powered cars would looks like they were emitting less nitrous oxide, which can damage the ozone layer and contribute to respiratory diseases. Around 11 million cars worldwide were affected.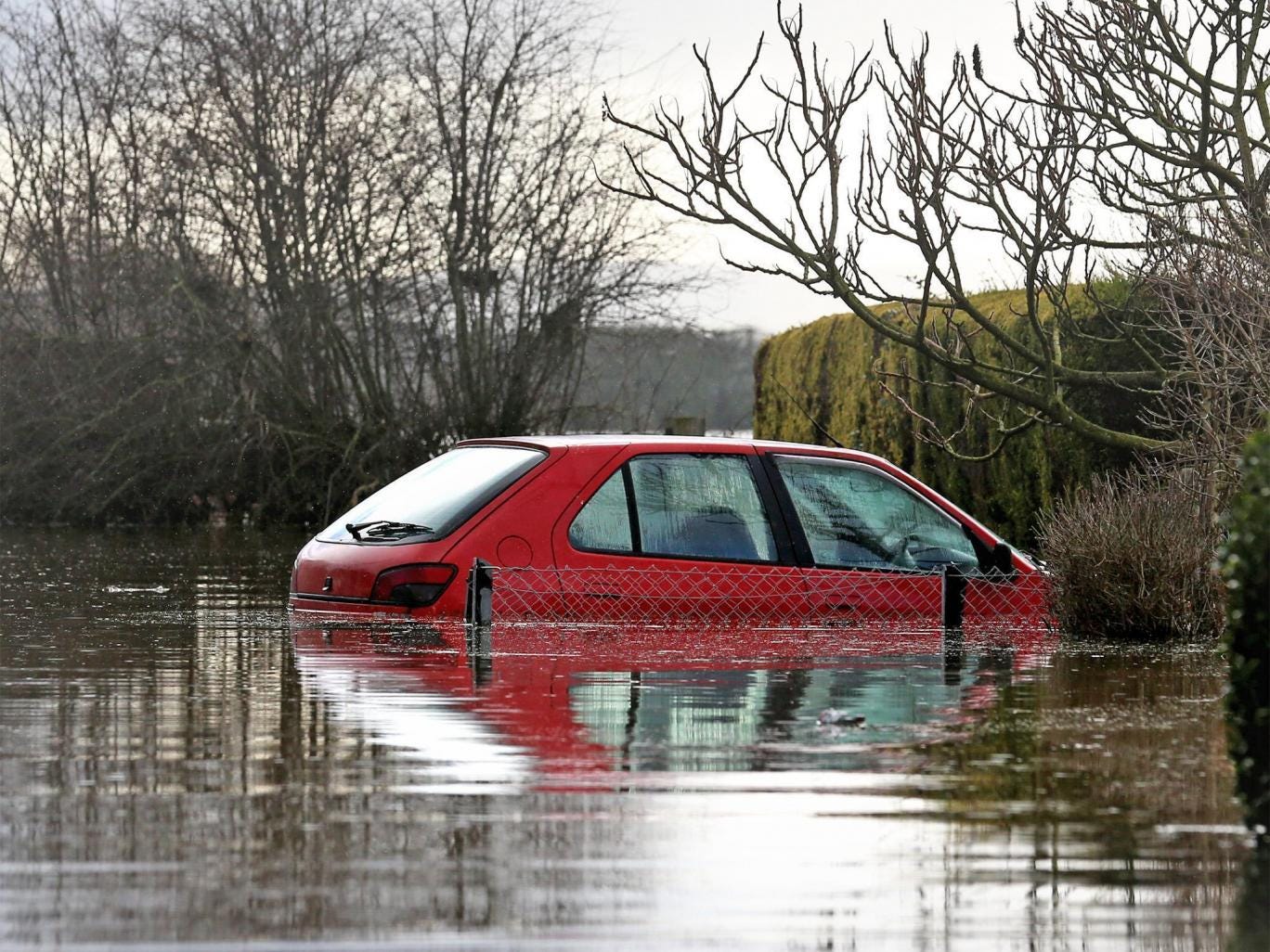 14/17 Quindell, the scandal-ridden insurance firm
Quindell was once a darling of AIM but its share price fell in April 2014 when its accounting practices were attacked in a stinging research note by US short seller Gotham City. In August the group was forced to disclose that the £107 million pre-tax profit it had reported for 2013 was incorrect, and it had in fact suffered a £64million loss.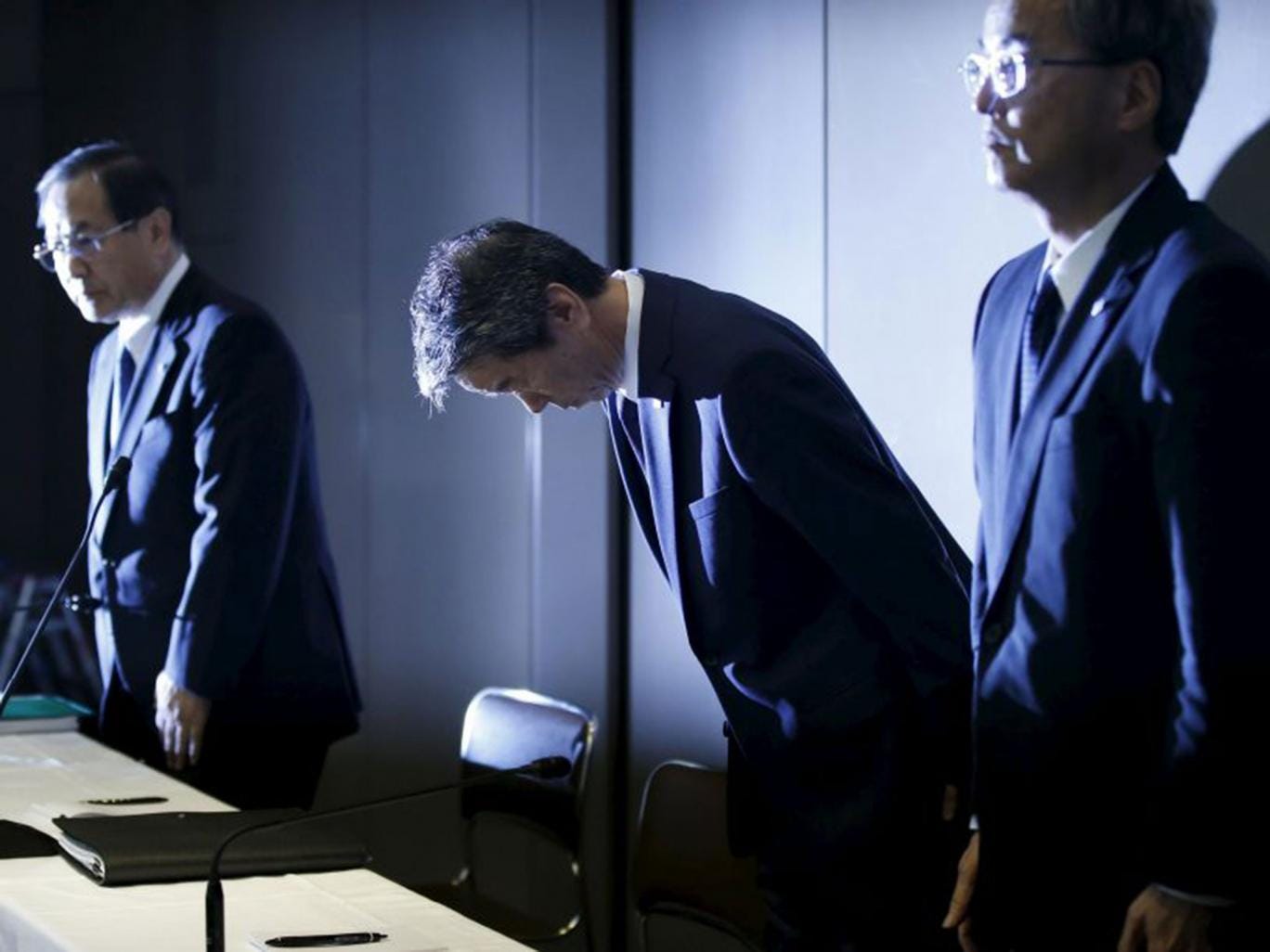 15/17 Toshiba Accounting Scandal
The boss of Toshiba, the Japanese technology giant, resigned in disgrace in the wake of one of the country's biggest ever accounting scandals. His exit came two months after the company revealed that it was investigating accounting irregularities. An independent investigatory panel said that Toshiba's management had inflated its reported profits by up to 152 billion yen (£780m) between 2008 and 2014.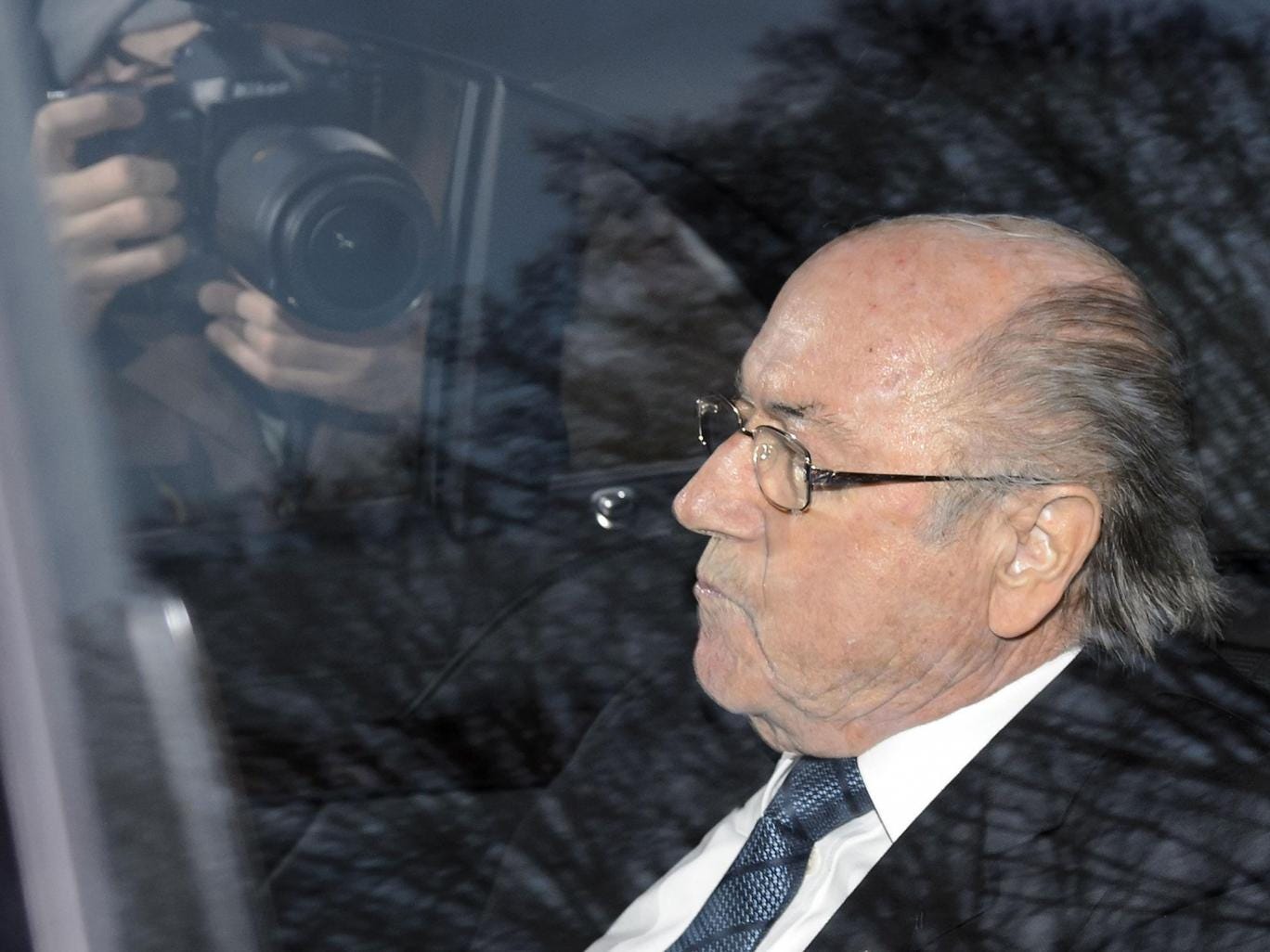 16/17 FIFA Corruption Scandal
Fifa, football's world governing body, has been engulfed by claims of widespread corruption since the summer of 2015, when the US Department of Justice indicted several top executives. It has now claimed the careers of two of the most powerful men in football, Fifa President Sepp Blatter and Uefa President Michel Platini, after they were banned for eight years from all football-related activities by Fifa's ethics committee. A Swiss criminal investigation into the pair is ongoing.
Getty Images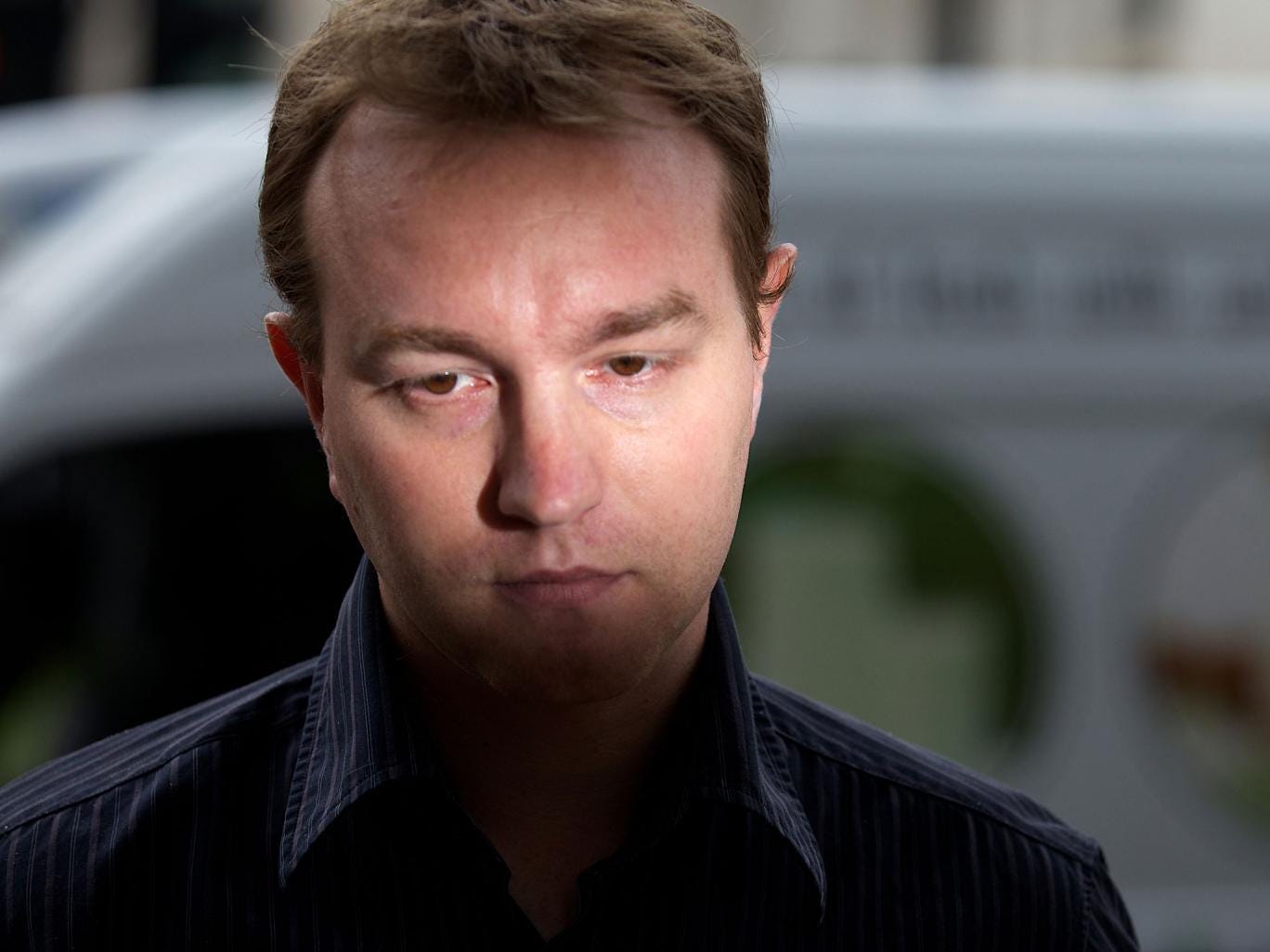 17/17 Libor fraudster
City trader Tom Hayes, 35, has become the first person to be convicted of rigging Libor rates following a trial at London's Southwark Crown Court. Hayes worked as a trader in yen derivatives at UBS before joining the American bank Citigroup in Tokyo. He was fired from Citigroup following an investigation into his trading methods. He returned to the UK in December 2012 and was arrested following a two-and-a-half year criminal investigation by the SFO.
Getty Images
---
MAXpower directors, founders secretly recorded discussing how to funnel cash to Indonesian officials after misuse of company cash advances foiled
An MLex Anti-Bribery & Corruption Service Exclusive
UPDATE Sep 2 2016
MAXpower directors, founders secretly recorded discussing how to funnel cash to Indonesian officials after misuse of company cash advances foiled
UPDATE Jun 14 2016
CEO of debt-plagued MAXpower received $400,000 in bonuses since appointment in September 2015
UPDATE Jun 6 2016
Allegations against MAXpower extend to suspicious transactions with related parties
UPDATE May 19 2016
MLex learns that Mitsui is concerned by MAXpower bribery allegations.
UPDATE May 13 2016
SCB could be liable for books & records violations under US law, experts say.
UPDATE May 10 2016
MLex learns MAXpower directors linked to firms exposed by Panama Papers.
UPDATE May 5 2016
MLex learns MAXpower fired a whistleblower before failed bond issue.
UPDATE May 1 2016
Standard Chartered has now acknowledged the allegations to MLex.
UPDATE April 27 2016
MLex has published new details about the allegations.
MLex Anti-Bribery & Corruption service was first to break the news that Standard Chartered Private Equity, the private equity and venture capital arm of Standard Chartered Bank, is embroiled in extensive bribery allegations in Indonesia.
As the story develops, MLex will continue to report more exclusive details about the allegations.
The Story So Far
NEW: Tuesday September 6 2016
MAXpower directors, founders secretly recorded discussing how to funnel cash to Indonesian officials after misuse of company cash advances foiled
The directors, CEO and founders of Indonesian power company MAXpower were secretly recorded in August last year discussing novel methods of delivering money to government officials to renew business contracts after their systematic misuse of the company's cash advance system to pay bribes was foiled, MLex has learned.
Tuesday June 14 2016
CEO of debt-plagued MAXpower received $400,000 in bonuses since appointment in September 2015
MAXpower's chief executive officer and former Standard Chartered executive, Greg Karpinski, has been paid bonuses totaling $400,000 since his appointment to the position in September 2015 at the Indonesian power company at the center of a corruption scandal, MLex understands.
Monday June 6 2016
Allegations against MAXpower extend to suspicious transactions with related parties
Allegations of misconduct against MAXpower, the Indonesian power company at the center of a bribery scandal, extend to significant dealings and suspicious transactions with related parties, MLex has learned.
Thursday May 19 2016
Mitsui concerned by MAXpower bribery allegations, expected to seek answers from the Indonesian power company
Allegations of bribery by MAXpower executives in Indonesia have raised concerns at Japanese conglomerate Mitsui & Co., Ltd. about its relationship with MAXpower in Myanmar, MLex has learned. It is anticipated that Mitsui will contact the power company seeking an explanation about the allegations, which were first reported by MLex.
Friday May 13 2016
SCB could be liable for books and records violations of private equity arm in Indonesia under US laws, experts say
For prosecution purposes under the US Foreign Corrupt Practices Act, Standard Chartered Bank could be liable for any books & records violations of its wholly owned subsidiary Standard Chartered Private Equity, in relation to allegations of bribery & accounting fraud at a power company in Indonesia, FCPA experts told MLex.
Tuesday May 10 2016
MAXpower directors linked to firms exposed by Panama Papers leak
Directors of Indonesia's MAXpower have been linked to firms exposed by the Panama Papers leak, MLex has learned. Among the companies with connections to MAXpower directors exposed by the leak are Crystal Jade International Ltd, Mahanusa Capital and General Electric.
Thursday May 5 2016
Indonesia's MAXpower fired whistleblower in run-up to attempted bond issue
MAXpower, the Indonesian power company at the center of a major corruption scandal, fired a whistleblower in the run-up to a failed bond issue in the US, MLex has learned…
Monday May 1 2016
Standard Chartered, acknowledging allegations MAXpower paid bribes, says it would disclose such allegations to regulators as a matter of course
In its first acknowledgment of bribery allegations implicating an Indonesian power company in which Standard Chartered Bank has substantial interests, the bank told MLex it would usually disclose such allegations to regulators as a matter of course…
Rupiah_Sepia Wednesday April 27 2016
MAXpower corruption allegations center around scheme to use company cash advances to pay bribes
Corruption allegations involving an Indonesian power company in which Standard Chartered Bank, or SCB, has a substantial stake center around a scheme by company executives to obtain cash advances that were then used to bribe Indonesian officials and employees to win contracts, MLex has learned…
Jakarta_Sepia Monday April 25 2016
Standard Chartered Bank's private equity arm embroiled in bribery scandal in Indonesia
Standard Chartered Private Equity, the private equity and venture capital arm of Standard Chartered Bank, is embroiled in extensive bribery allegations involving a significant investment in the power sector in Indonesia, MLex has learned…
---
http://www.wsj.com/articles/standard-chartered-faces-u-s-probe-over-indonesian-investment-1474968604
Standard Chartered Faces U.S. Probe Over Indonesian Investment
By Ben Otto in Jakarta and Margot Patrick in London
Sept. 27, 2016 5:30 a.m. ET

Bill Winters, Standard Chartered's CEO, spoke at Singapore Summit 2016 this month. Photo: SeongJoon Cho/Bloomberg News
Internal audit at power-plant builder controlled by the international bank found evidence of possible bribery
The Justice Department is investigating Standard Chartered PLC over allegations that an Indonesian power company controlled by the London-based bank paid bribes to win contracts.
An internal audit at Maxpower Group Pte. Ltd., a power-plant builder in Southeast Asia, found evidence of possible bribery and other misconduct, findings that were echoed in a separate review by a law firm hired by Maxpower, according to copies of those reports reviewed by The Wall Street Journal. U.S. prosecutors are looking into whether Standard Chartered is culpable for not stopping the alleged misconduct, people with knowledge of the investigation said.
Maxpower's chief executive worked at Standard Chartered until last year, and the bank holds three seats on the power company's board.
The investigation compounds the legal concerns of the Asia-focused bank and its chief executive, Bill Winters, who was hired last year to clean up the bank's balance sheet, governance and culture. The bank struck a deferred-prosecution agreement with the Justice Department in 2012 over alleged Iranian sanctions breaches, under which it could be prosecuted if it commits a federal crime. It admitted wrongdoing and has tripled spending on compliance.
Standard Chartered is one of the world's biggest banks for financing global trade, and it is dependent on access to the U.S. financial system. Its private-equity unit profited for years by investing directly in Asian companies, but now is facing underperforming commodities investments and higher costs from regulation. The unit lost $167 million in this year's first half and Standard Chartered is considering ways to exit the business, people familiar with the plans said.
Standard Chartered Is Trying to Get Out of Private Equity
Standard Chartered bought a stake in Maxpower in 2012 and became majority shareholder last year through a cash infusion of $60 million, bringing its total investment to $143 million. It holds some of those shares on behalf of co-investors.
The Justice Department probe is focusing on whether U.S. anticorruption rules were broken when Maxpower executives allegedly facilitated bribes to win power contracts and smooth relations with Indonesian energy officials, according to the people with knowledge of the investigation. The Justice Department is investigating whether Standard Chartered executives on the Maxpower board knew about or approved alleged bribes, and if the bank's controls around its investment in Maxpower were adequate, these people said.
Standard Chartered said it "proactively referred this matter to the appropriate authorities and have conducted our own review." Maxpower said it is working with "professional advisory firms to fully investigate," and it has enhanced internal controls and shaken up management since the audit. A Justice Department spokesman declined to comment.

The Justice Department is investigating Standard Chartered over allegations that an Indonesian power company it controlled paid bribes to win contracts. Above, the bank's Hong Kong offices. Photo: Anthony Kwan/Bloomberg News
The internal audit at Maxpower last year indicated that more than $750,000 in outstanding cash advances in 2014 and early 2015 needed to be examined as possible bribes, according to the copy reviewed by the Journal. In December, lawyers at Sidley Austin LLP hired to review the audit found what they described as strong indications that Maxpower employees made inappropriate payments to Indonesian government officials and others from at least 2012 to late 2015, often to get power contracts in Indonesia and sometimes just to get paid on time, according to the review. It found that some of the payments were funded by cash advances requested by three founders and two employees.
The head of the Justice Department's Foreign Corrupt Practices Act unit reached out to Maxpower's lawyers to ask about the bribery allegations, according to the review. News of the allegations was reported earlier this year by MLex, a global-regulatory-risk news service.
Maxpower's founders either declined to comment or didn't respond to requests. Maxpower terminated their employment last year, which it described as part of an effort to address compliance matters.
The Foreign Corrupt Practices Act prohibits U.S. companies or those doing business in the U.S. from making payments or giving gifts to foreign officials in exchange for business, whether directly or through intermediaries. Violators can face both criminal and civil penalties.
Maxpower is facing lower-than-expected demand for its power plants, and is seeking to restructure more than $180 million in loans, people with knowledge of the matter said.
Greg Karpinski, an American who was co-head of energy, resources and infrastructure in Standard Chartered's principal-finance business, became Maxpower's CEO in June 2015. Not long after, he and six then-members of Maxpower's board met at a wine bar in a downtown Jakarta mall, according to the legal review. The discussions turned to how to continue making illicit payments, according to the legal review and a recording of the conversation heard by The Journal. One participant on the recording jokingly suggested handing out soccer balls stuffed with cash to government officials.
Another person is heard on the recording saying the company would stop making payments for the purposes of getting partners to pay their bills, but kept open the possibility to continue paying to get contract extensions.
"I kind of feel like extensions are really critical stuff, we use an adviser. But for like getting paid on a regular basis, f- it. Enough is enough," this person said. "We'll find some other way. I mean, take them to karaoke, take them golfing, take them to Singapore, I don't care."
The law firm in its review said it believed "this was surreptitiously recorded" by one of the founders. Mr. Karpinski declined to comment.
The company says it "believes the allegations and attributions provide a one-sided and partial view of the operations and events at Maxpower."
Standard Chartered has disclosed at least some of the allegedly inappropriate payments to the Justice Department, the Bank of England and the Monetary Authority of Singapore, according to people familiar with the matter. The Bank of England and Monetary Authority of Singapore declined to comment.
The Standard Chartered executives who sat on the board of Maxpower as of August were Nainesh Jaisingh, Kanad Virk and Benjamin Soemartopo. Mr. Virk left the bank in August and didn't respond to requests for comment. Mr. Soemartopo said his job will end in November because of downsizing, not because of Maxpower. Mr. Jaisingh, the only one of the three who wasn't present at the wine-bar meeting, remains at the bank. He declined to comment.
Mr. Karpinski took over at Maxpower weeks before the internal audit was completed. He shook up management and took steps to cease abuse of the cash-advance system, according to disclosures made to lenders.
In the legal review that followed the audit, lawyers said inappropriate payments continued until at least last October 2015. They also flagged as "a cause for concern" the recording of the wine-bar discussion.
At the same time, Standard Chartered was dealing with the fallout of a decade of overexpansion in Asia. Mr. Winters, a former J.P. Morgan Chase & Co. executive, joined as CEO in June 2015 with a pledge to simplify the bank.
He started scaling back businesses that were unprofitable or hobbled by higher-capital requirements, and the principal finance division was an obvious target, people familiar with the matter said. Joe Stevens, the unit's head, is exploring a management buyout with other team members, these people said.
Standard Chartered is considering ways to exit the business
Standard Chartered Is Trying to Get Out of Private Equity
http://www.wsj.com/articles/standard-chartered-is-trying-to-get-out-of-private-equity-1474970404
WILLIAM A TAYLOR, 2016-09-27 17:51, Jakarta time
The bank clearly should have set up a charitable foundation first. That makes the bribes tax-deductible. If they spend, say 20% on actual charity, they can spend the rest on living high. Here's how it's done:
"Risk-Free, Government-Guaranteed 2000% Return On Investment" at http://www.scragged.com/articles/risk-free-government-guaranteed-2000-return-on-investment-can-b discusses a New York Times article which told how a Bush supporter got a 2000% return giving money to the Clinton foundation in return for a favor from then-Senator Hillary Clinton.
Buying Clintons is a far better investment than buying stocks. Anyone who buys Hillary expects a lot more back from our government, and WE pay for it.
The book at http://amzn.to/1KQXwhN points out that society collapses when government costs more than taxpayers can afford and gives some solutions.
Michael Selden, 2016-09-27 17:05 Jakarta time
The only thing that irritated the "Justice" department about this was that THEY weren't the one's being bribed.
We don't have a government any longer, we have an organized criminal institution, always looking for the next shakedown.
---
http://www.marketwatch.com/story/standard-chartered-investment-in-indonesia-under-us-probe-2016-09-27?link=MW_latest_news
The Wall Street Journal
Standard Chartered investment in Indonesia under U.S. probe
By Ben Otto and Margot Patrick
Published: Sept 27, 2016 6:44 a.m. ET
The Justice Department is investigating Standard Chartered PLC over allegations that an Indonesian power company controlled by the London-based bank paid bribes to win contracts.
An internal audit at Maxpower Group Pte. Ltd., a power-plant builder in Southeast Asia, found evidence of possible bribery and other misconduct, findings that were echoed in a separate review by a law firm hired by Maxpower, according to copies of those reports reviewed by The Wall Street Journal. U.S. prosecutors are looking into whether Standard Chartered STAN, -2.45% is culpable for not stopping the alleged misconduct, people with knowledge of the investigation said.
Maxpower's chief executive worked at Standard Chartered until last year, and the bank holds three seats on the power company's board.
The investigation compounds the legal concerns of the Asia-focused bank and its chief executive, Bill Winters, who was hired last year to clean up the bank's balance sheet, governance and culture. The bank struck a deferred-prosecution agreement with the Justice Department in 2012 over alleged Iranian sanctions breaches, under which it could be prosecuted if it commits a federal crime. It admitted wrongdoing and has tripled spending on compliance.
---